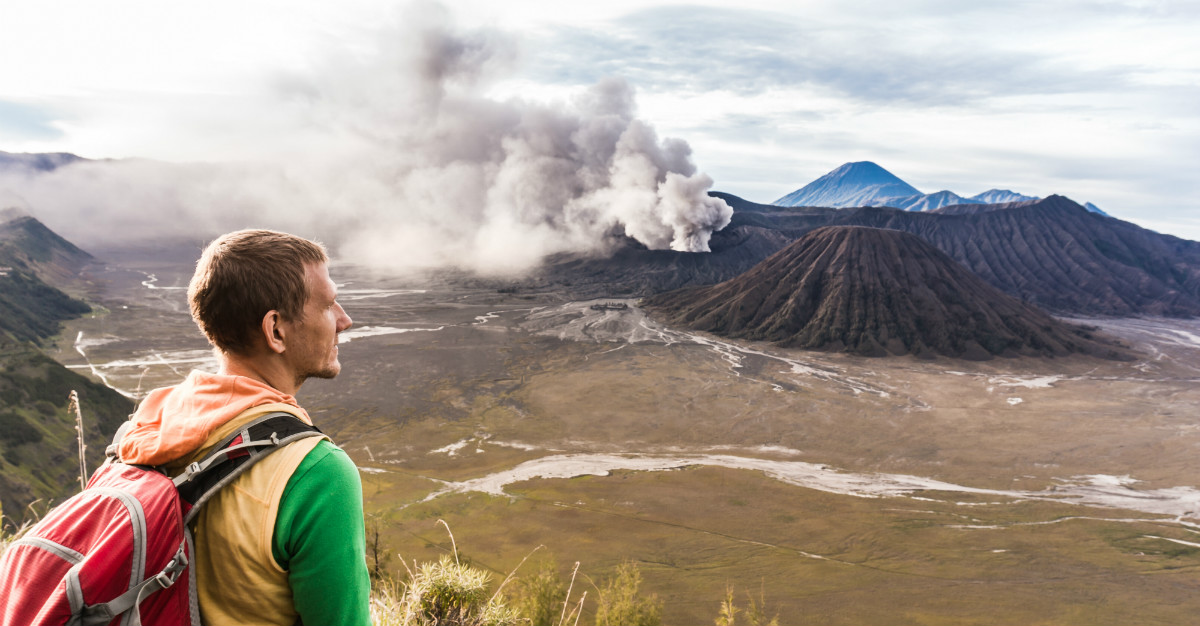 Backpackers can attest there's no better way to fully experience a country than by walking through it.
Staying in a hostel or tent in the woods and interacting with locals. Grabbing food from a street cart and trekking through roving landscapes. The experience isn't for everyone, but backpacking is a fulfilling and unique way to see foreign countries.
Whether you're searching for history, food, culture, art, nature, good prices, or a mixture of everything, here are six of the best countries for backpacking: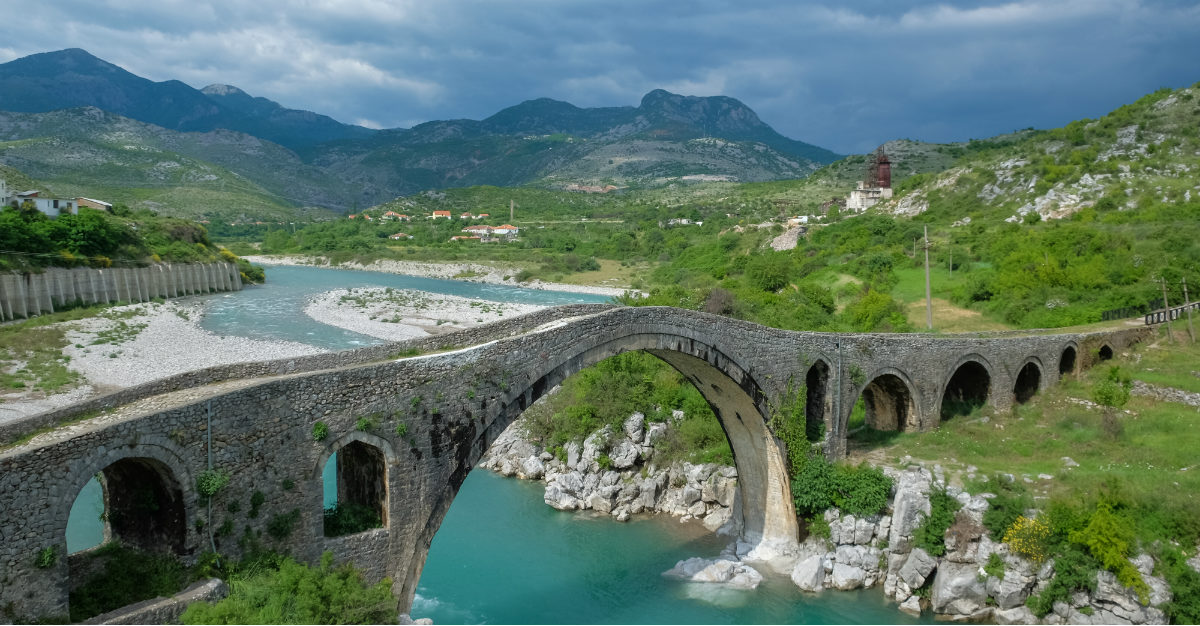 Albania
This Eastern European country provides a melting-pot experience for backpackers.
The food and culture of the area represent more than the one country, bringing in parts from the whole region. Albania's culture has influences from Balkan, Ottoman, Turkish, and Italian styles.
Hungry backpackers may be interested in Albania's food options alone.
It's home to grilled lamb, pizza and kebabs. Pasta, stew and savory filled pastry are complemented by the local seafood like Ionian Sea shrimp. Meals can even end with Albania's noticeably sweet dessert and "thick" coffee. These selections are fantastic for budget foodies as dishes often cost only a few dollars.
Sleeping options will also be cheap throughout the country. Campers might get the most out of the accommodations, with beautiful scenery that features the Mediterranean coasts.
Travel Tip: In Albania a headshake usually means "yes" while a nod means "no". If, during conversation, a local realizes you're a tourist they may try to switch to standard American yes and no customs.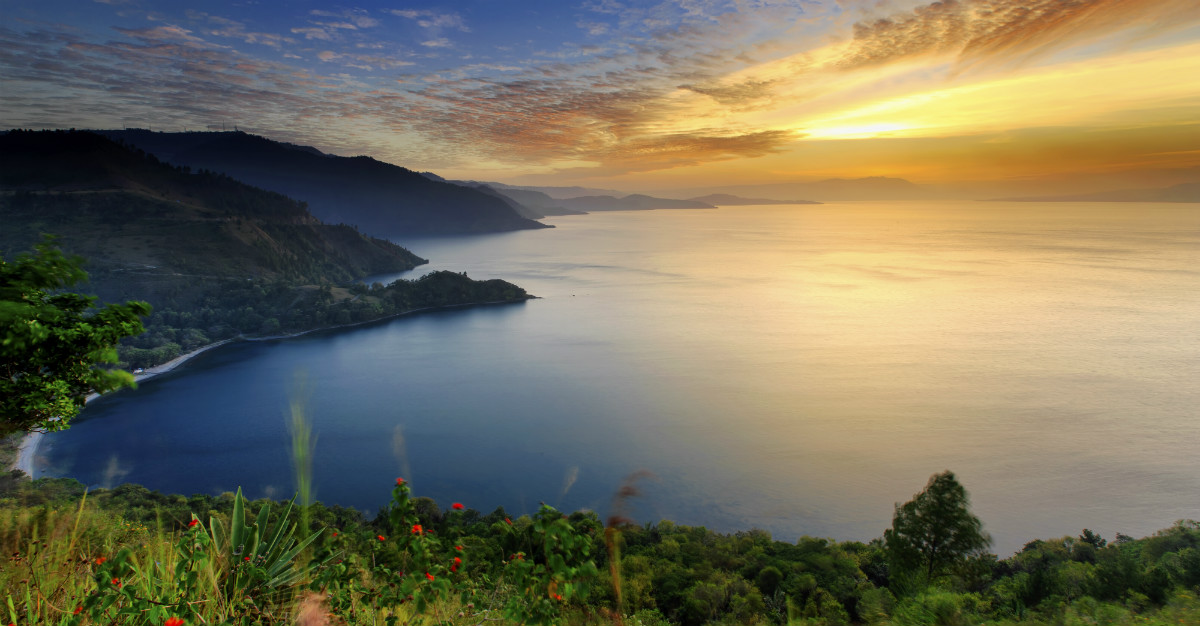 Indonesia
With over 15,000 islands, Indonesia is an amazing opportunity for backpackers who want to explore nature.
You can hike up volcanoes, trek through rainforests, enjoy national parks and even visit Lake Toba, the world's biggest volcanic lake. Go to the bubbling crater of Ijen volcano or take in the breathtaking waterfalls of Lombok island.
Accurate to its name, Komodo island is full of Komodo dragons. It also won't be difficult to find orangutans that live throughout Indonesia.
Sunrise is a key time of day for awe-inducing events in Indonesia. This can be a special opportunity for photographs and experiences that will last a lifetime. Seeing nature in the early rays of light can add a unique depth and charm to the surroundings.
One of the most famous attractions in the country is the Borobudur Temple sunrise tour. Backpackers who want to visit before the park's normal hours will have to pay an extra fee, but many travelers claim it's absolutely worth the money. The sun shines through marvelous great sculpted Buddha heads and "bell" stupas.
Travel Tip: In certain areas, accommodation in Indonesia is as cheap as two or three dollars.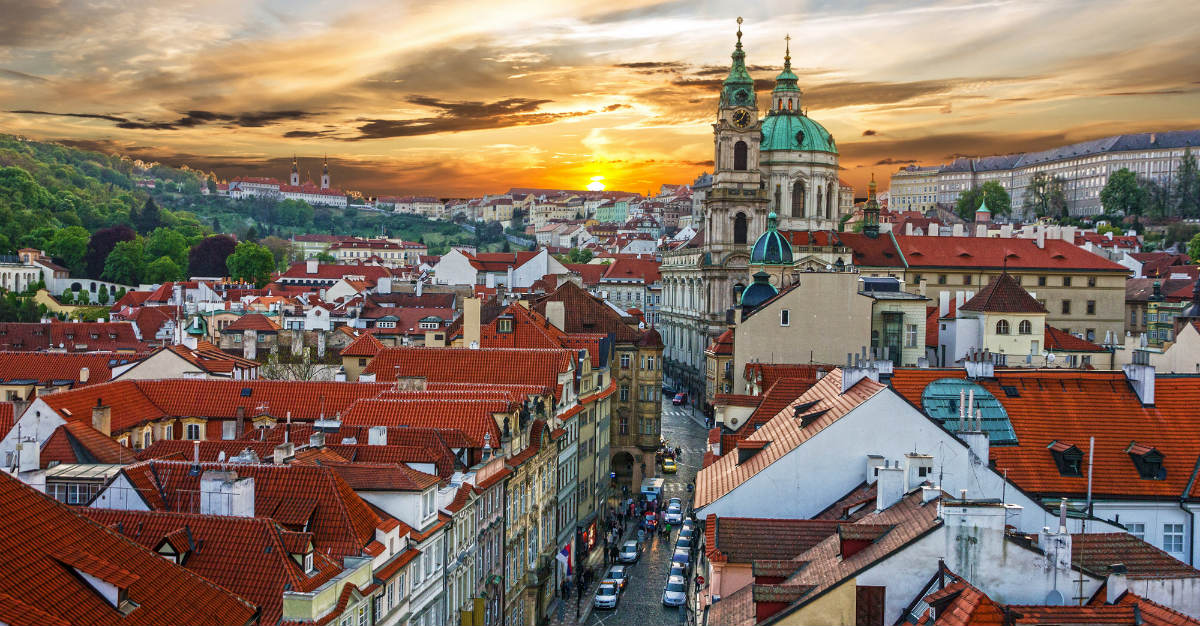 Czechia
Czechia offers backpackers a blend of nature and cities in its modern environment.
Backpackers who like the outdoors will have many options in Czechia. Rich in trails and hiking systems, the country also houses many locations for canoeing, biking, and even "rock towns."
That said, the city and nightlife are the draw for many travelers.
The country is famous for its love of beer, good parties, hearty street food and events like the Prague Winter Festival. There are numerous exhibitions, concerts, and festivals held at the State Opera House in particular.
Prague is also an exciting capital to visit for its enchanting historic architecture. Charles Bridge, Prague Castle, and the National Library of the Czech Republic make up the city's beautiful skyline.
Travel Tip: Check out spots such as Brno's castles, cathedrals, and museums, and Bohemia's natural wonderland.
Nepal
Nepal may be the world's most renowned backpacker destination. Whether you want a challenging trek or a delightful teahouse stay, you will find it in this Asian country.
Rare in many other counties, those teahouses stretch throughout Nepal.
While some hikes are more challenging than others, treks from teahouse to teahouse can be surprisingly comfortable. Teahouses act as village hotels with homecooked local dishes and a bed for the night. Some of these houses are even more advanced; they might have electricity, hot running water, showers, menu options, and more.
Nepal is a special location not just for the incredible surroundings, like Mount Everest, but also for the mixture of cultures.
People travel from all over the globe to experience the wonders of Nepal. The country offers charming hospitality, advice from climbing experts and local flavor with a chance to meet other backpackers.
Travel Tip: Remember to take the time to soak up the fresh, clean mountain air that's unrivaled in any other country.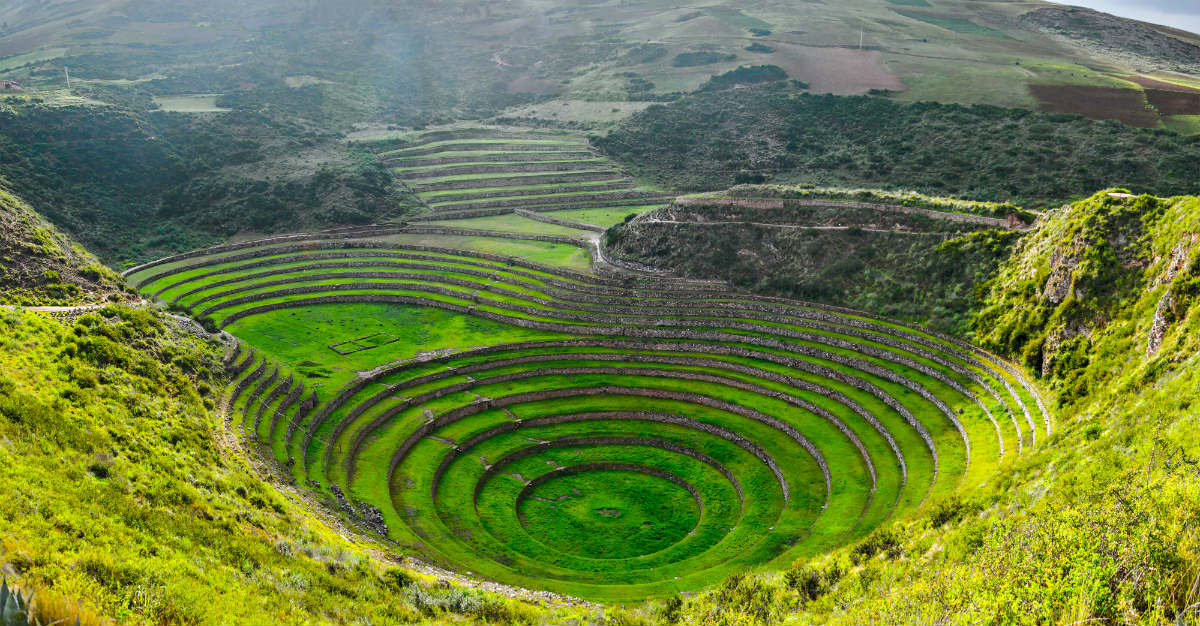 Peru
Peru may be the best option for backpackers who want to dive into history.
The country offers not just the stunning and beloved Machu Picchu, but other Incan sites such as Isla del Sol (Island of the Sun), Llactapata (High Town), Inti Kancha (Temple of the sun), and Choquequirao (Cradle of Gold). You can hike up Incan trails, explore mountains for ancient ruins and take part in the remembrance of a multi-century empire.
To find more food and restaurants than you can dream of (as well as cheap hotels and hostels), take a look through the San Blas area of Cusco.
The region is also home to numerous artists including talented luthiers, painters, sculptors, and more. The locals are happy to celebrate music and art with museums, galleries, and shops.
Travel Tip: Surfers can find some waves off the beautiful beaches of Mancora!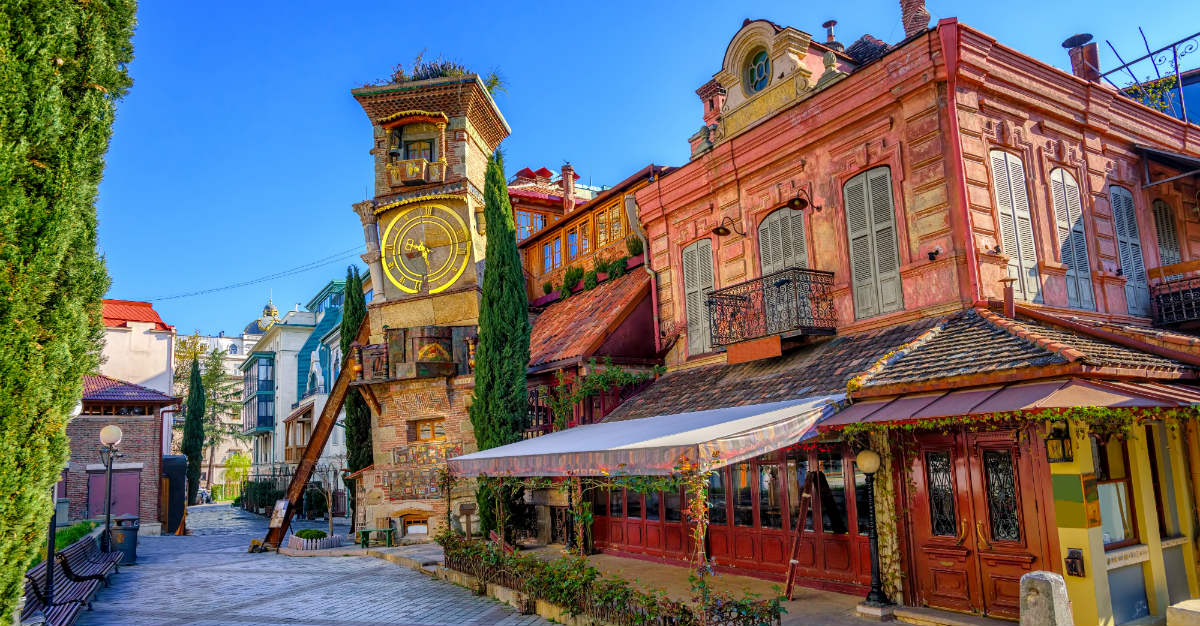 Georgia
Somehow both unusual and rich with cheap and safe options, Georgia is an underrated gem for backpackers.
Beautiful mountains like those in the Caucasus region welcome people looking for a trek. If you can stand the cold, the mountains are best during cooler periods.
The Katskhi Piller might be impossible to miss. Standing 131 feet tall and made of limestone, it was used for religious purposes several thousand years ago. The site is now home to ancient church remains as well as a monastery built in the 1990s.
The capital city, Tbilisi, is made of unending culture. Here you'll beautiful art, delicious food, and shops selling a variety of items.
Contrasting the mountains, the Black Sea is easy to find from the beaches of Batumi with music and clubs nearby.
Travel Tip: You've heard of the Leaning Tower of Pisa, but what about Tbilisi's leaning clock tower? The tower was designed by a Georgian puppeteer and illustrates the stages of life.
Any other tips for these destinations? Did we miss any of the best countries for backpacking? Let us know in the comments, or via Facebook and Twitter.
Written for Passport Health by Katherine Meikle. Katherine is a freelance writer and proud first-generation British-American living in Florida, where she was born and raised. She has a passion for travel and a love of writing, which go hand-in-hand.