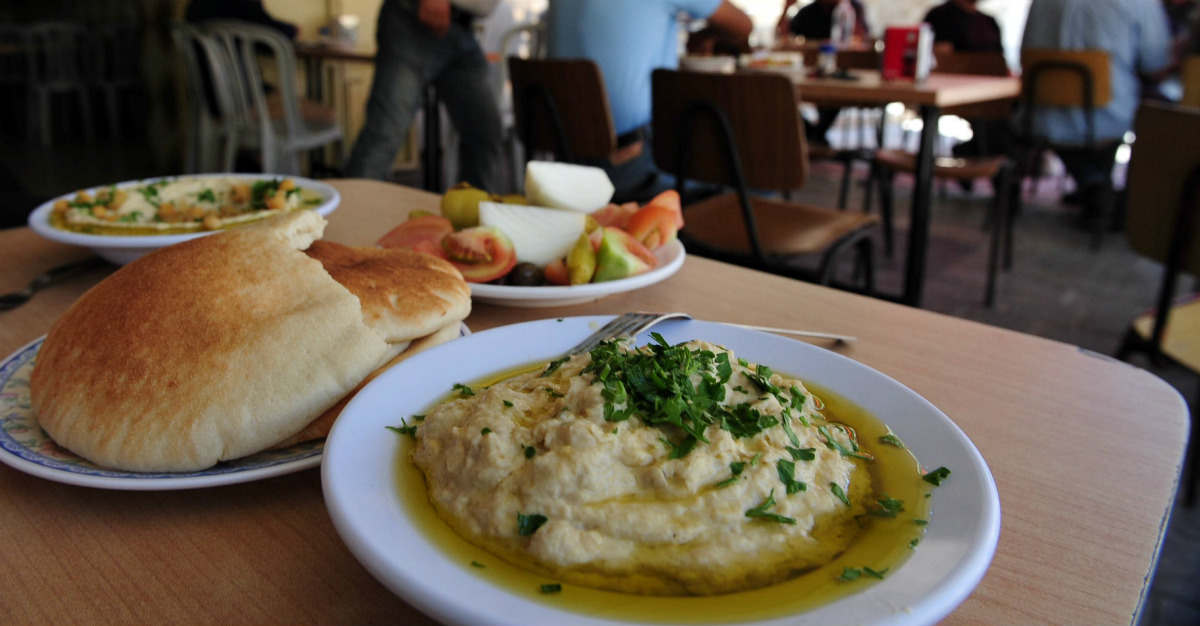 Unique to rest of the world, Middle Eastern cuisine is actually similar from country-to-country within the region.
Using many of the same ingredients, the small changes in each country make the dishes stand out.
Fava beans are popular throughout the Middle East, but boiled in some places and eaten green in others. Coffee is thicker in Turkey and saved for special occasions in Oman. One constant for hungry travelers is a wide variety of spices and flavors in the food throughout the Middle East: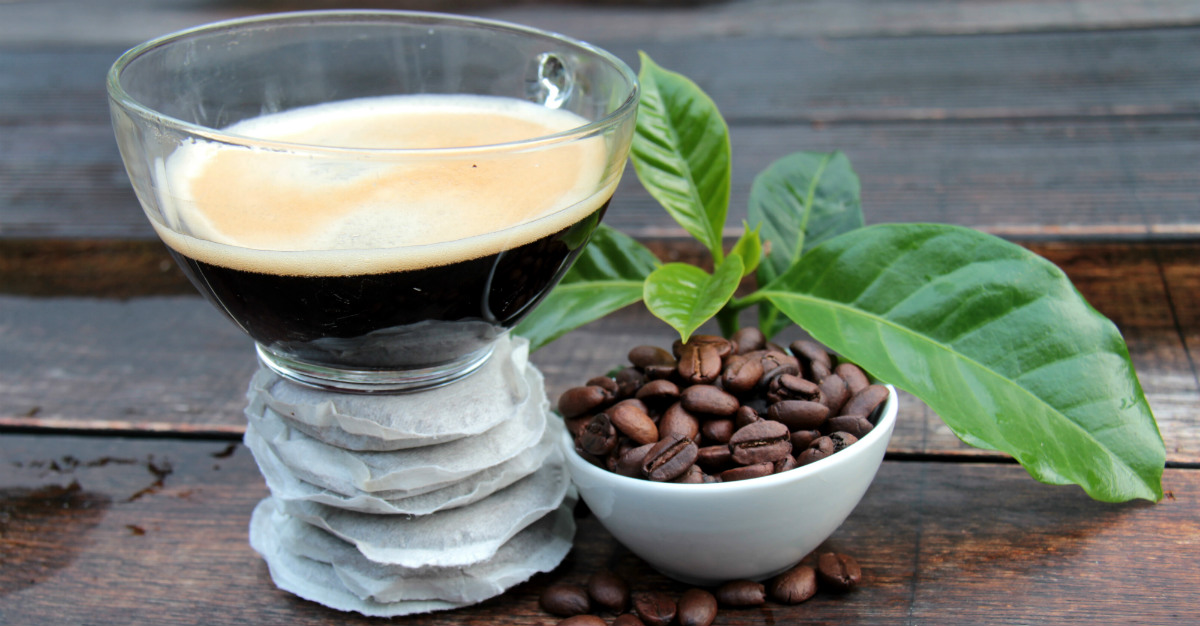 Oman: Kahwa
Avoid an Embarrassing Stop
What better way to start your trip to the Middle East than with some caffeine?
Kahwa, or Qahwa, is a traditional coffee from Oman that's mixed with cardamom powder to add an extra kick. The drink earns its name from a variety of Arabic coffee bean that grows in the region.
The coffee is more than a morning pick-me-up in Oman. Kahwa is served to guests as a symbol of hospitality, often paired with dates or sweets. Many locals save the drink for special occasions, serving Kahwa to break the ice before starting a conversation.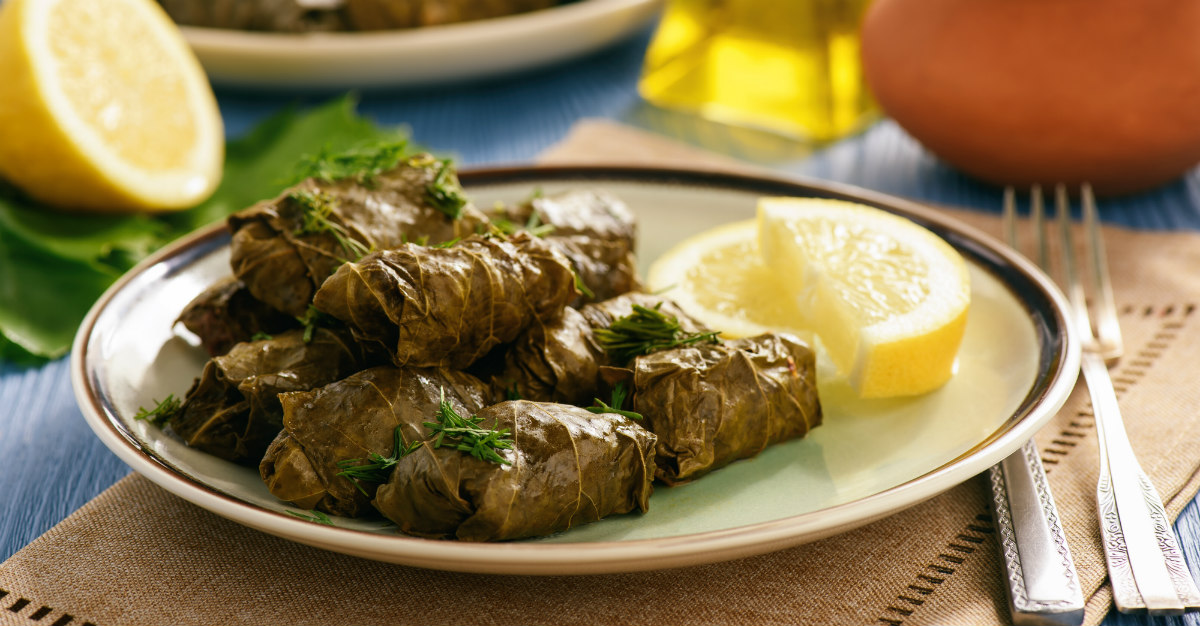 Turkey: Dolma
The name applies to any food that's been stuffed.
Grape leaves are the most traditional casing, usually filled with rice and meat. Dolma can then serve as a side or main dish, depending on its density. Usually, the food is also served hot with yogurt on top or on the side.
An ability to make the dish can even be a way to earn approval in the family. Turkish mothers will sometimes use dolma skills to make a judgement on a future daughter-in-law.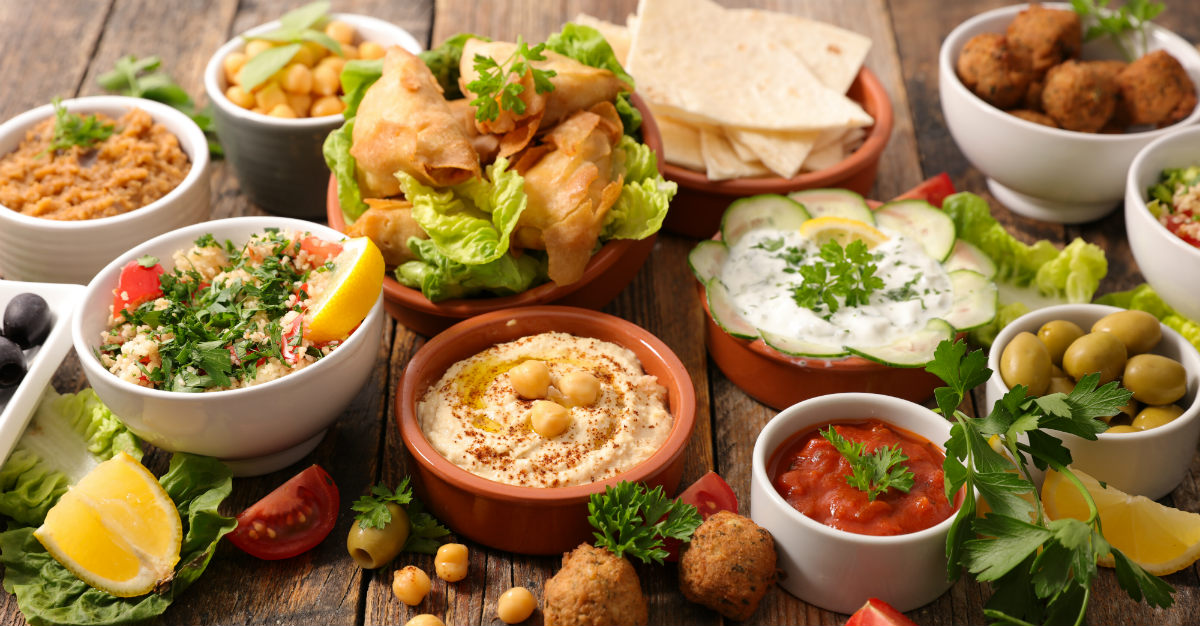 Jordan: Mezze
Less a specific food, mezze is more a style of eating in Jordan. The method focuses on small plates that can make a person forget about the impending main course.
These small plates encourage a communal eating experience of salads, appetizers, and breads. Usually mezze is served before a the entree, although sometimes the method will simply make up the whole meal.
With a series of small dishes, it's unsurprising that you'll get quite a variety in mezze. Some staple dishes in Jordanian mezze include hummus, falafel, and samosa (fried dough balls stuffed with meat or vegetables). In fact, almost any food on this page could be found as mezze plates.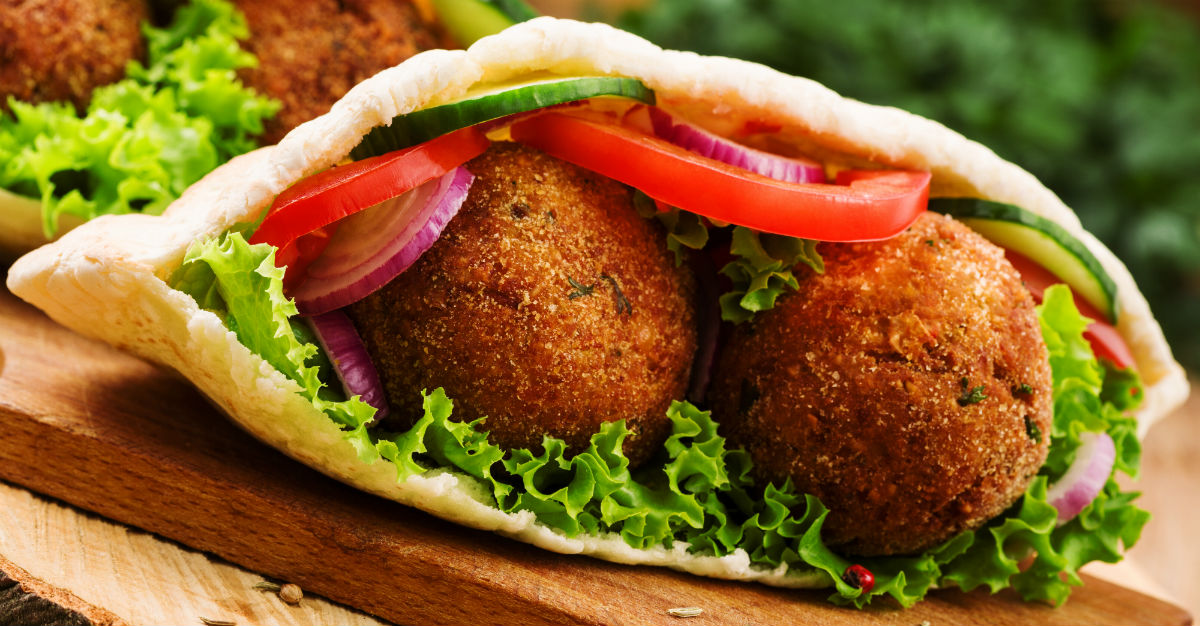 Israel: Falafel
Even though Israel doesn't have a national dish, falafel could be an honorable mention for this award.
If you aren't acquainted with the popular dish, falafel are round balls of chickpeas that are ground and then fried with traditional seasoning. Usually paired with tahina sauce, this dish is easy to find as a street food.
Due its popularity in Israel, there's no lack of variety when it comes to falafel.
Want a healthy version? Some are gluten-free and organic. Want world-renowned falafel? Just find the long lines in Tel Aviv for the most popular falafel joints. There's something for every fan of food with falafel.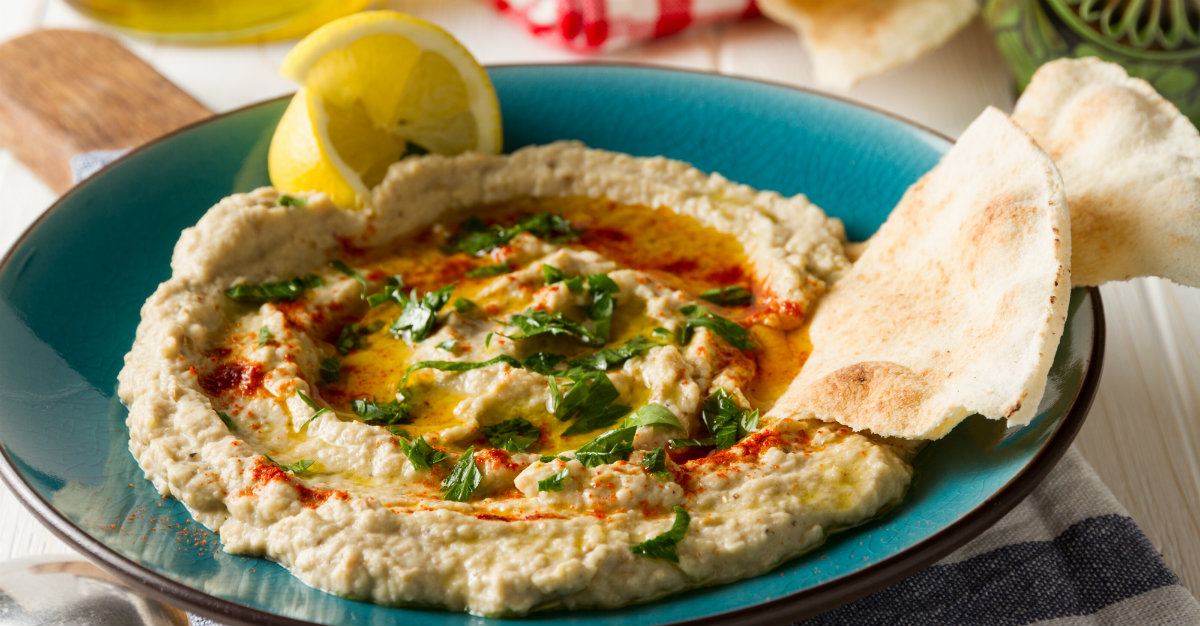 Lebanon: Baba Ghanoush
Another dish that's likely to come before the entree.
Lebanese baba ghanoush focuses on two ingredients: smoked eggplant and tahini. The eggplant is cooked, mashed, then mixed with the tahini. Other flavors like olive oil, lemon juice and garlic will add flavor, highlighted by the tahini.
Served as a dip with pita bread, baba ghanoush is also common in the mezze culture.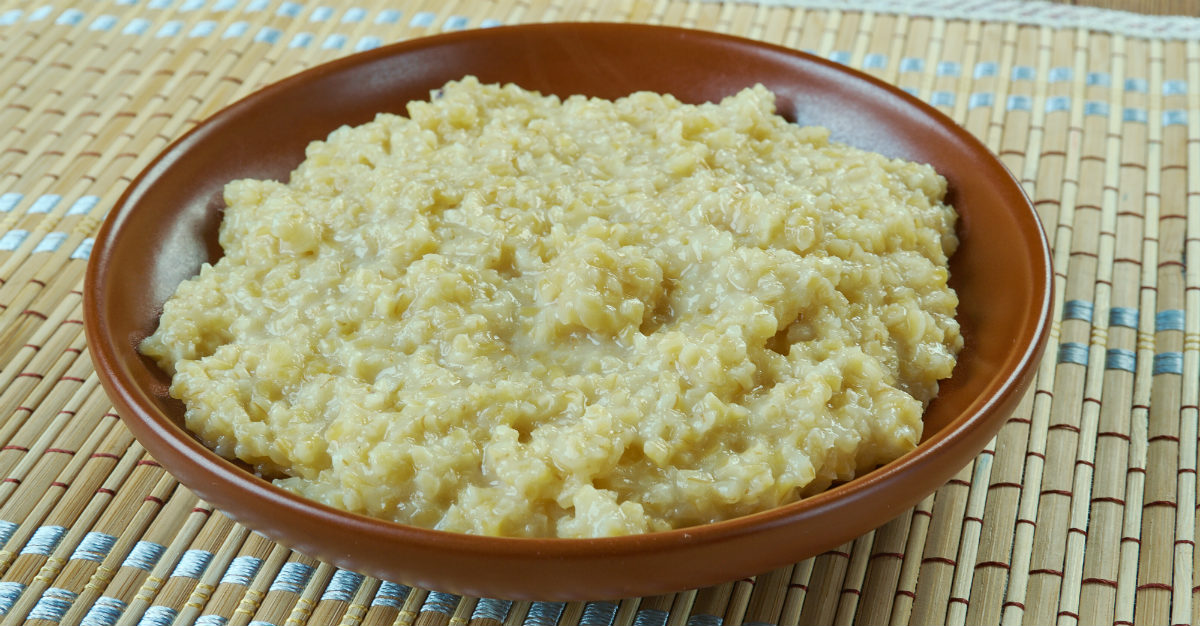 United Arab Emirates: Harees
Like a porridge, this simple dish relies on ground wheat.
Locals will leave the wheat simmering with meat, stock and some spices. Once the meat, usually chicken or lamb, cooks into the wheat, they blend the whole mixture until soft. The end result is cross between porridge and dumplings, topped with some melted butter.
The dish reaches peak popularity throughout Ramadan. After a day of fasting, harees fill the need for food that's both filling and easy on an empty stomach.
How to Stay Safe
Before traveling to Asia or the Middle East, be sure to receive all vaccines needed for that particular country. Along with all routine vaccinations, the CDC and WHO recommend the following vaccines: cholera, hepatitis A, hepatitis B, and typhoid.
Diarrhea is common for travelers throughout the world. When indulging in foreign foods, chances get even greater of experiencing traveler's diarrhea. Show caution when eating street food and only drink water that's bottled or purified.
Cholera in the Middle East
One country in the Middle East is battling the world's worst cholera outbreak. Yemen is approaching 1 million cholera cases this year and thousands have already died from the disease.
Although this outbreak is currently contained to Yemen, any travelers to the Middle East should get the cholera vaccine. The vaccine is the most reliable way to avoid cholera and can reduce risk of the disease by 90 percent within 10 days of immunization.
Did we miss any crucial Middle Eastern treats? Let us know in the comments, or via Facebook and Twitter.
Written for Passport Health by Kaitlyn Luckow. Kaitlyn is a freelance writer, photographer and English teacher in Milwaukee. She has a passion for capturing and writing other people's stories. You can find her at sayhellostory.com.