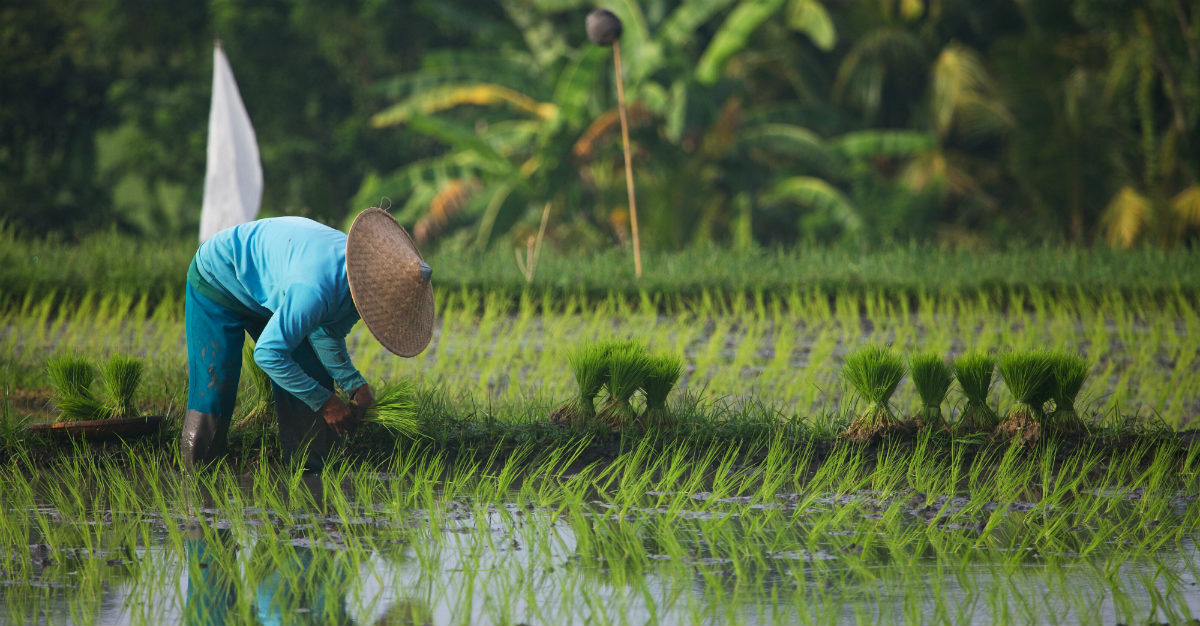 In 2008, China diverted water from nearby communities for the upcoming Olympic Games. This would create enough clean and drinkable water for the event.
Along with the highly polluted air suffocating residents of Beijing, this process created a huge uproar. The spotlight was now on China's efforts to clean up its environment. Strides would be needed to create safe living conditions throughout the country.
A recent development may change the world's view on the China's water pollution. Home to 1.38 billion people, China is working to create positive change for the world's most-populated country.
The process began earlier in 2017.
The government will invest $100 billion in water clean-up projects. Spreading throughout the country, the projects will nearly total 8,000 and work with other efforts to improve China's environment. Devised in 2015, the action plan focused on the treatment and prevention of water pollution.
Plans for the project began in 2015. Officials found that 343 of the groundwater sites were contaminated. While it might not fix all the water pollution, this project should improve 325 of the contaminated areas.
China is one of the world's leading industrial nations, but it's come with a price.
Poorly regulated industrial expansion has led to unsafe living conditions in quality of air, food and water. As the country continues to expand as an industrial power, population grows with it. The higher population creates a need for better food, water and living conditions.
China's Center for Disease Control connected the contaminated water with increased cancer cases in 2013. Many locals knew dozens that contracted the disease and some areas were called "Cancer Villages."
The goal of the project is to not only take care of the water right now, but predict health conditions in the future. Initial plans for the project targeted industries like mining, steel making, textiles, printing and oil refining. As much as 50 percent of development in these industries will see a cut in production.
The country isn't just thinking about big cities like Beijing.
Trying to look after rural areas, China also targeted nearly a quarter-million square miles of land that would be made off limits for livestock. This would curb poultry farms and others that raise animals for food.
China has also called on the United States to help in its environmental health. Working with the EPA, China has created a relationship on certain environmental issues for over 30 years including:
Air pollution
Water pollution
Hazardous and solid waste
Prevention and restoration of contaminated sites
Environmental law enforcement
China is also looking at more than water for this clean-up. The country recently pledged to cut concentrations of airborne particles by more than 15 percent. They plan to accomplish this in 28 northern cities from October 2017 through March 2018.
The ultimate goal is to cut levels of air pollution from 2012 by more than 25 percent in major areas.
Cholera in China
Despite the polluted groundwater, travelers often pose little risk for cholera in China.
Even with a lower chance of catching the disease, visitors should show caution when eating and drinking in China. Only consume food that's been cleaned and cooked. Avoid ice in your drinks and consume water that was bottled or purified.
The cholera vaccine gives the best protection from the disease. Risk of cholera can lower by 90 percent within 10 days of immunization.
Any other questions about China's water clean-up project? Let us know in the comments, or via Facebook and Twitter.
Written for Passport Health by Nick Esquer. Nick is a freelance writer, content developer and consultant in Phoenix. He has a passion for storytelling with experience in journalism, social media, video, blogging and strategy.