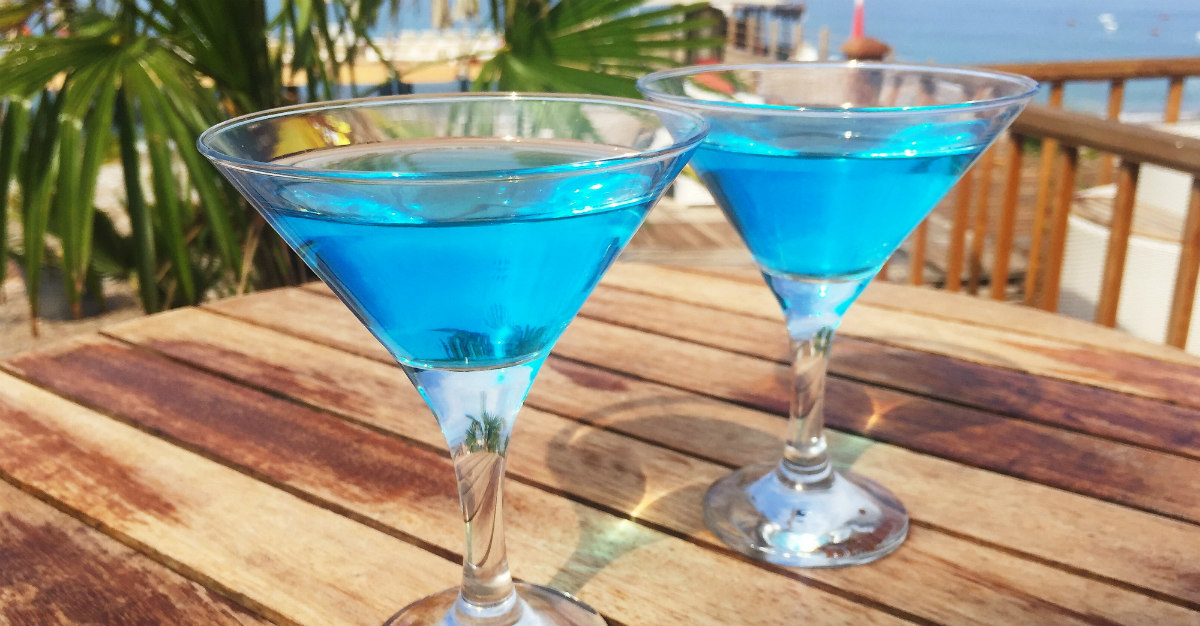 Tainted alcohol is becoming a bigger problem and a larger risk for travelers around the world. Last month, the U.S. State Department released a travel warning for Mexico regarding tainted alcohol.
Tainted alcohol is liquor that's been tampered with drugs or a mixture of drugs. This kind of alcohol can do more than ruin your trip, proving deadly in some cases.
The most common drugs used to taint drinks include scopolamine, phencylidine (better known as PCP) or methaqualone, according to Matthew Johnson, an associate professor at Johns Hopkins School of Medicine.
Due to these tainted drinks, travelers have died in Mexico, Indonesia, and other countries around the world.
It may just take one or two drinks of the chemical makeup to make a person black out or become severely intoxicated.
The U.S. State Department released the travel warning after a Wisconsin woman died at the Iberostar Paraiso del Mar resort in Playa del Carmen, Mexico. In January, Abbey and Austin Conner, were hospitalized after having a few drinks by the resort's pool. According to the Milwaukee Journal Sentinel, the two siblings were both found intoxicated near the pool while on family vacation.
Austin, 22, suffered a concussion and was stabilized. Abbey, 20, fell into a coma after she was unresponsive. She was then placed on a ventilator and had also suffered a broken collarbone. After a few days, she was declared brain dead and her family took her off of life support.
Since the Milwaukee Journal Sentinel started investigating this incident, they've uncovered more than three dozen instances of tainted alcohol. In August, Mexico's Department of Health claimed they had 1.4 million gallons of illegal liquor since 2010.
While traveling, be cautious and careful when dealing with drinks and alcohol. Here are some ways to drink safely while traveling:
Reduce your drinking. In their travel warning, the U.S. State Department urged travelers to drink "in moderation."
Never go out alone. Don't go out to a bar, party, or club in another country by yourself. You will make yourself more vulnerable and a bigger target.
Only drink your alcohol. It may cost more, but it's far safer to only consume liquor that you bought and is in only your possession.
Read reviews of hotels or resorts before booking a stay. Some areas or hotels in the foreign country may pose more safety risks than other.
Make sure you see your drink being made. If you're not able to see the bartender, insist that you see it.
Never accept a drink from a stranger. Especially if you have not seen the drink being made. Also never leave your drink unattended.
Be wary of drinks with ice in them. If the drink itself isn't contaminated, there is still a chance that the ice may be.
Are you planning a trip abroad and unsure how to best ensure a safe and healthy trip? From tainted alcohol to contagious diseases, Passport Health can help. Call us at or book an appointment online to speak to a travel health specialist.
Do you have any other tips to avoid tainted alcohol while visiting a foreign country? Let us know via Facebook, Twitter or in the comments.
Written for Passport Health by Kaitlyn Luckow. Kaitlyn is a freelance writer, photographer and English teacher in Milwaukee. She has a passion for capturing and writing other people's stories. You can find her at sayhellostory.com.