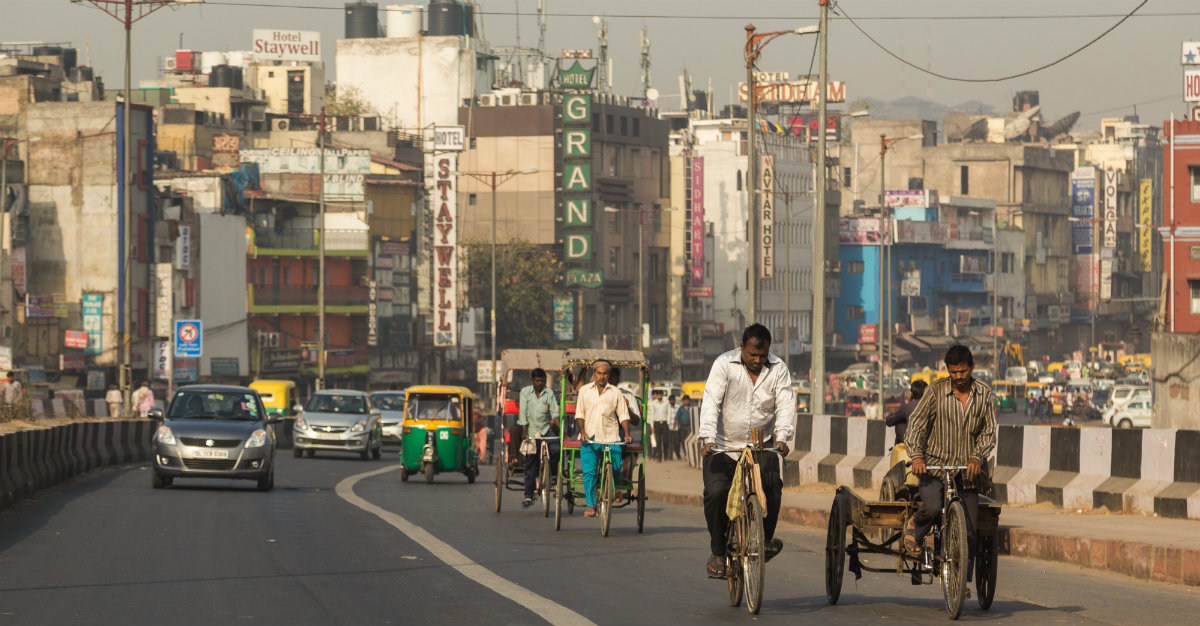 When heading out for an exotic vacation there are basic rules most travelers stick with.
From packing the right pairs of socks to locking the front door, some of the items are simple. Things like traveler's insurance can be a bit more complicated and crucial for the trip.
One of those essential items that's often forgotten is vaccines.
Unfortunately, this proved to be the case for five South Korean students that contracted typhoid while on a trip to India in July. The students, in a group of 25 from Sangmyung University, caught the disease after visiting India's northern region, according to The Korea Times.
Seven students from the group reported a fever, diarrhea and chills, seeking medical help for their symptoms. After visiting a doctor, five of the students eventually tested positive for typhoid.
Typhoid is a food and water-borne disease that can produce life-threatening symptoms. Along with the fever, chills and diarrhea, the disease can cause fatigue, muscle aches and abdominal pain. These symptoms can take up to two weeks after contracting the virus to surface.
The virus comes from Salmonella typhi, a bacteria that can live in water and soil for months on end. This parasite has grown more common in overcrowded parts of the world.
Coming from South Korea, these students likely had little experience with typhoid.
The country only reported 225 cases of the disease in the last five years. Of those that were infected, nearly a quarter visited India.
India's struggles with typhoid are nothing new.
Southern Asia has one of the highest typhoid rates in the world, with over 100 cases for every 100,000 people. India stands out in this region, with over 3 million cases in 2014.
While those numbers have decreased some in recent years, India is still a high risk for typhoid.
Polluted drinking water, a growing population and lack of clean sanitation make India ideal to spread the virus.
Tourists are the ones that are most vulnerable the virus. New to the region, they may be more likely to consume dirty food or drinks. More than 21 million people across the globe are stricken by typhoid fever every year; 75 percent of those cases due to international travel.
Officials recommend the typhoid vaccine for any person traveling to India or country that's endemic with the virus. This includes large parts of both Asia and Africa. The vaccine can provide protection from typhoid for up five years.
Even with the vaccine, there are many ways to help avoid typhoid while abroad.
Only drink water that's bottled or recently purified and don't use ice cubes in your drinks. Wash your hands whenever possible and make sure that food is properly cleaned and cooked.
Worried about typhoid for your next trip abroad? Passport Health can help! Give us a call at or book an appointment online now to speak with a travel health specialist.
Any questions about typhoid in India or other countries? Let us know in the comments, or via Facebook and Twitter.
Written for Passport Health by Nick Esquer. Nick is a freelance writer, content developer and consultant in Phoenix. He has a passion for storytelling with experience in journalism, social media, video, blogging and strategy.