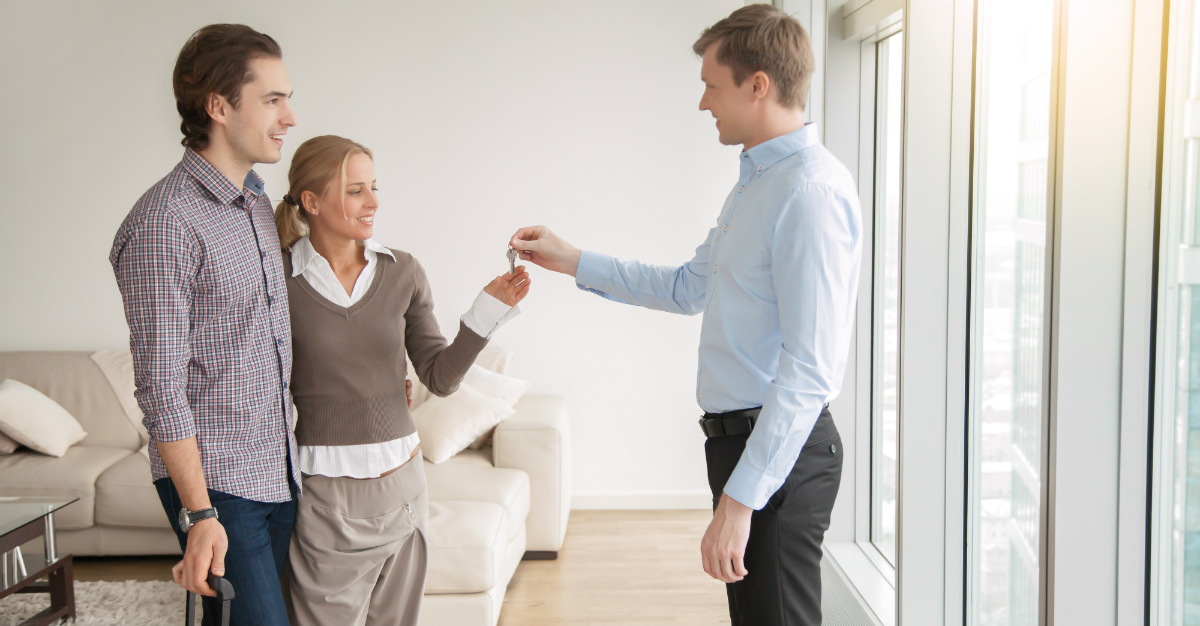 Founded back in 2008, the popularity of Airbnb for travel has spiked in recent years.
Airbnb is an online platform that provides a space for homeowners to rent out their properties to travelers for short periods of time. A space can consist of anything from a house to an apartment, hotel room or even something like a house boat. The company states that you can book a stay in more than 65,000 cities and 191 countries.
Due to the fact that people are able to post their private properties for rent, some travelers are skeptical. From safety to quality of the property, renting via Airbnb comes with some risk around the world.
These fears can increase greatly when renting in a foreign country.
But, the pros of Airbnb can make those rental risks worth it. The site can offer cheaper options, an availability of large spaces for bigger groups and the chance for a unique rental experience.
Airbnb also recently added "Experiences" to their site. The new feature lets travelers book travel guides, tours, and experiences with their stays.
This new option may be the best for travelers from abroad that aren't familiar with the area. Some of these experiences include a hat-making class in London, a Kimono class in Japan, and truffle hunting in Prague.
According to a study by AirDNA, the world's largest Airbnb cities outside of the United States include Paris, London, Rome, and Rio de Janeiro. The study also boasts Airbnb's practicality for travelers that want large and exclusive rentals. From a pool of all listings, 68 percent were for entire homes, 30 percent were for private rooms, and less than 2 percent were shared rooms.
If you decide to use Airbnb to book your travel stay, you should be cautious and safe when choosing a place to stay. Airbnb has standards built around safety and trust already implemented in the company. However, there are tools that you should use before booking your stay:
Look at reviews from past travelers who have stayed at the place you're looking at. Reviews are the most powerful and trustworthy tool you can use.
Check to see that your host has a verified phone number and social media links to check for authenticity.
Learn the foreign terms and standards for amenities. A "first floor apartment with two rooms" could actually be on the second floor with one bedroom and bathroom.
All hosts have a cancellation policy that differs between each host. Make sure you understand the cancellation policy before booking. Some hosts will give you a full refund while others will not give you one.
Talk to your host before booking. Through Airbnb, you're able to directly message the host of any site. You can also call the host via their phone number listed on the site. This may be even more important with a language barrier for international renters. Translation sites can help you communicate via text or email before speaking in person.
Much like with other modern marvels like Uber or Postmates, you don't directly pay the person providing the service. This means that you shouldn't expect to give any money to the renter. Airbnb handles all the transactions so your information is confidential and safe.
Don't forget about the site's help center if your rental situation is going poorly. Airbnb provides a help and support system 24 hours a day.
Airbnb is a growing and valid option that's usually safe for international travel. Due to its private nature, every stay is going to vary and every experience will be different from each other.
Try not to worry too much in the time leading up to your Airbnb experience. With the help of the precautions above, you should be able to ensure a safe and reliable rental for your trip.
Any other tips about renting with Airbnb while abroad? Let us know in the comments, or via Facebook and Twitter.
Written for Passport Health by Kaitlyn Luckow. Kaitlyn is a freelance writer, photographer and English teacher in Milwaukee. She has a passion for capturing and writing other people's stories. You can find her at sayhellostory.com.