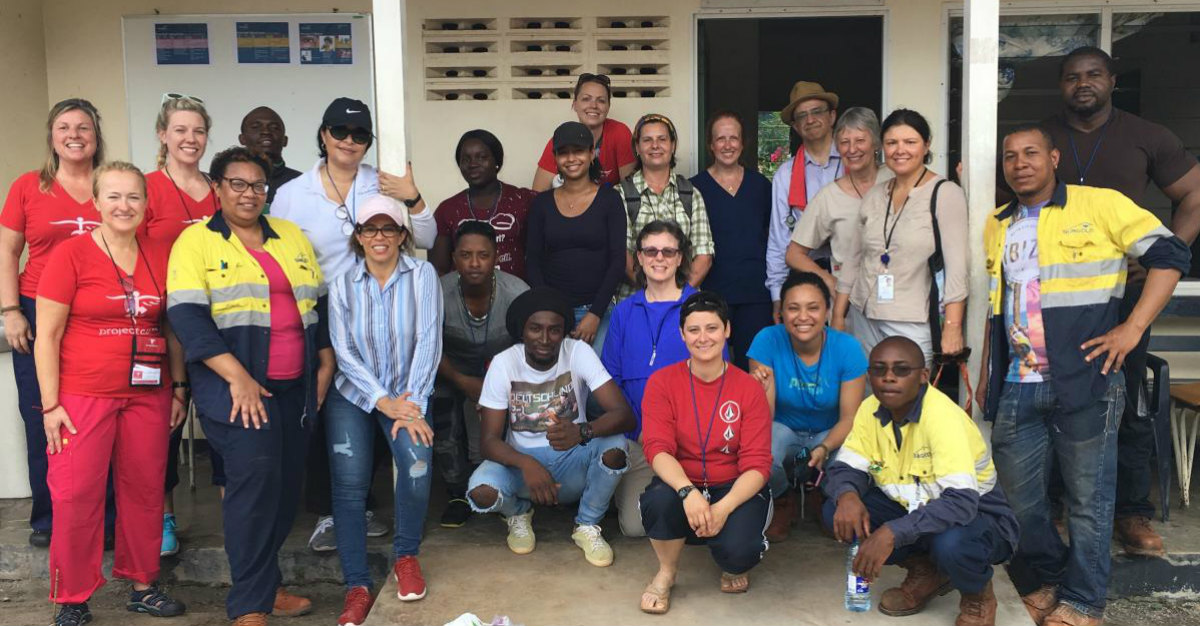 Every day, Michelle Reesman, RN (Executive Director – Passport Health Colorado) and Linda Leisegang, RN, BSN (Travel Nurse Specialist – Passport Health Colorado) meet with Passport Health clients. The nurses provide important pre-travel medical advice, immunizations and other preventive care.
This year, they decided to use their experience and provide urgently needed medical care. They wanted to help residents of one of the smallest and poorest countries in the world: Suriname.
The opportunity was not far out of reach thanks to Newmont Mining Corporation's commitment to support Project C.U.R.E. The project provides medical supplies, equipment and services to developing countries.
In 2015, Newmont Mining Corporation announced an expanded partnership with the Colorado-based Project C.U.R.E. to provide at least $8 million in medical supplies to developing countries. The partnership will give life-saving training and support for health care providers to areas like Ghana, Indonesia, Peru and Suriname. As a part of that commitment, Newmont will provide housing and support at their Merian mine site in Suriname for Project C.U.R.E. medical volunteers.
This summer, Passport Health Colorado sponsored Michelle and Linda so they could serve alongside other U.S. medical professionals and local clinicians to deliver health and hope to residents of four different Surinamese villages.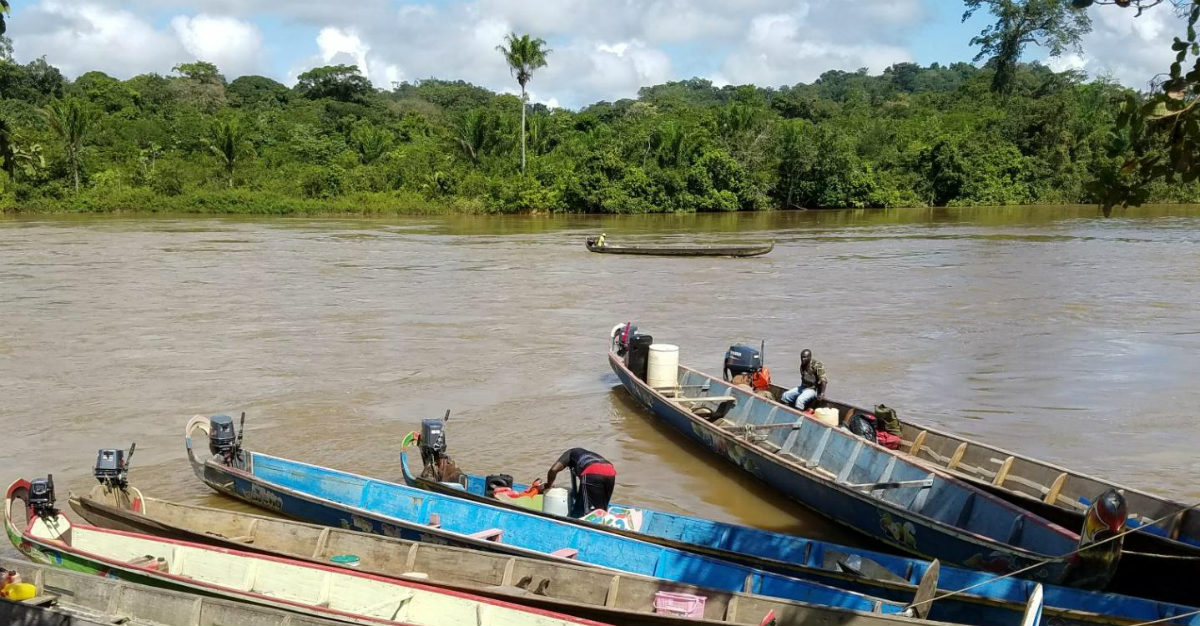 Getting There is Half the Fun
Passport Health supports Project C.U.R.E. by counseling many of their staff and thousands of volunteers across the country. With this partnership, Linda and Michelle frequently meet with folks from the project. Through stories of their travels and activities, the duo became fascinated with the chance to help in this journey.
Passport Health Colorado also sees many Newmont Mining employees before they travel. With many employees already traveling to Suriname, the possible destinations for Michelle and Linda quickly narrowed.
Once the decision was made to go, there was a good deal of preparation involved. Michelle and Linda started with their vaccines. They made sure to get up-to-date on all the needed immunizations for the trip. This included precautions for malaria and other mosquito-borne diseases.
Before departure, they had a group meeting. They collected large suitcases filled with all the necessary supplies. They had to bring everything with them since the small clinics that serve the villages are difficult to keep stocked.
The flights from Denver were long, including the Suriname Airways flight from Miami that stopped in Georgetown, Guyana on its way to Paramaribo, the capital of Suriname. Once they arrived, the pair stayed overnight in a hotel, then boarded a van for the four hour drive to the Newmont Merian mine site. The Newmont staff were very accommodating and willing to help in any way they could. Since Suriname is a melting pot of different cultures and tribes, translators were needed to understand patient's symptoms at the clinics. This proved challenging as each village had its own dialect and, in some cases, vocabulary.
The next four days were spent traveling to and completing the clinics. Most of the trips were made via long boat or canoe due to the rainy season. This was the only time of year to reach these villages because the river would often be too low for access during the dry season.
Boots on the Ground
Michelle and Linda visited the villages with the seven other clinicians. The pair saw a wide variety of illnesses along with the common ones. In remote locations like these villages, simple remedies like Tylenol or even reading glasses are uncommon. The group was happy to provide these simple aids as a part of their care.
The group set up a triage system. The nurses would record vital signs, establish the primary ailments and determine if further examination was needed from the physician. In almost every case, the patients were given medication for worms. The children were all given a care package that included vitamins, assorted hygiene products and something for fun.
They were blessed with some good weather but, after all, it was the rainy season. The downpours and red mud of the Amazon basin were all just part of the adventure. Michelle and Linda appreciated the chance to work with other committed volunteers from across the United States. The spirit of the group was positive and they all voiced a different kind of satisfaction than they usually experience in their "normal" jobs.
As Michelle explains, "Sometimes, it was the simplest things that brought the biggest smiles. Vitamins or glasses were so appreciated by the patients – especially the children – and that really hit home for me. It's special to be able to see someone's face light up when you're able to help them feel better with something we take for granted every day. It gave me a whole new perspective on the practice of medicine."
After four days and treating over 300 patients, the team headed back to Paramaribo. They received a nice break with a dolphin viewing tour at the mouth of the Suriname River. The group then began the long series of flight connections home. While they were exhausted, they couldn't stop talking about the experiences they had and the friends they made.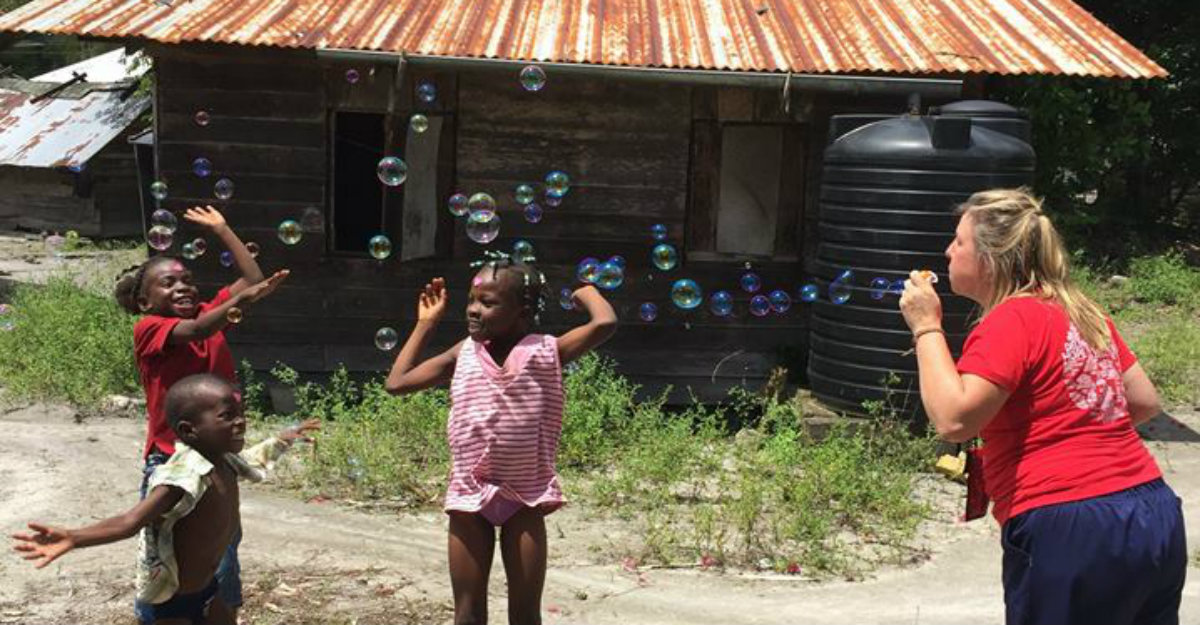 "Suriname is a country that is very unfamiliar to most people," said Linda, describing her experience. "I usually have to pull it up on my phone Google map and show family and friends where it is located! Knowing that most of our clinics would be reached via river boat, I was excited for this new experience. The clinical days were hot, sweaty…..and extremely rewarding! The local villagers eagerly anticipated our visit, and we always arrived to a long line of people waiting for us. It was comforting to know that we were well stocked with medications and supplies that most of us take for granted, but the patients we visited were so grateful for. Overall it was an amazing experience to be able to give some care to a population that needs it, and meet/ work alongside a wonderful team for care-givers from all over the U.S."
Passport Health Colorado is proud to have supported Michelle and Linda in their efforts to participate in a very worthwhile cause. The trip allowed them to gain a new perspective on skills they have spent a lifetime developing. It is an honor to support Project C.U.R.E. and Newmont Mining in this meaningful endeavor and we look forward to participating more in the future. Michelle and Linda are already talking about their next trip.
Interested in helping Project C.U.R.E.? Visit the Project C.U.R.E. website to find out how you can assist and participate with the organization.
Looking for more information about the trip? Make sure to check out Newmont Mining's post to get their perspective on the journey.
Written for the Passport Health blog by Jamie Reesman – President/CEO Passport Health Colorado. Jamie and Michelle have been the owners of Passport Health Colorado for 13 years and enjoy supporting Project C.U.R.E and many other causes related to preventive medicine.