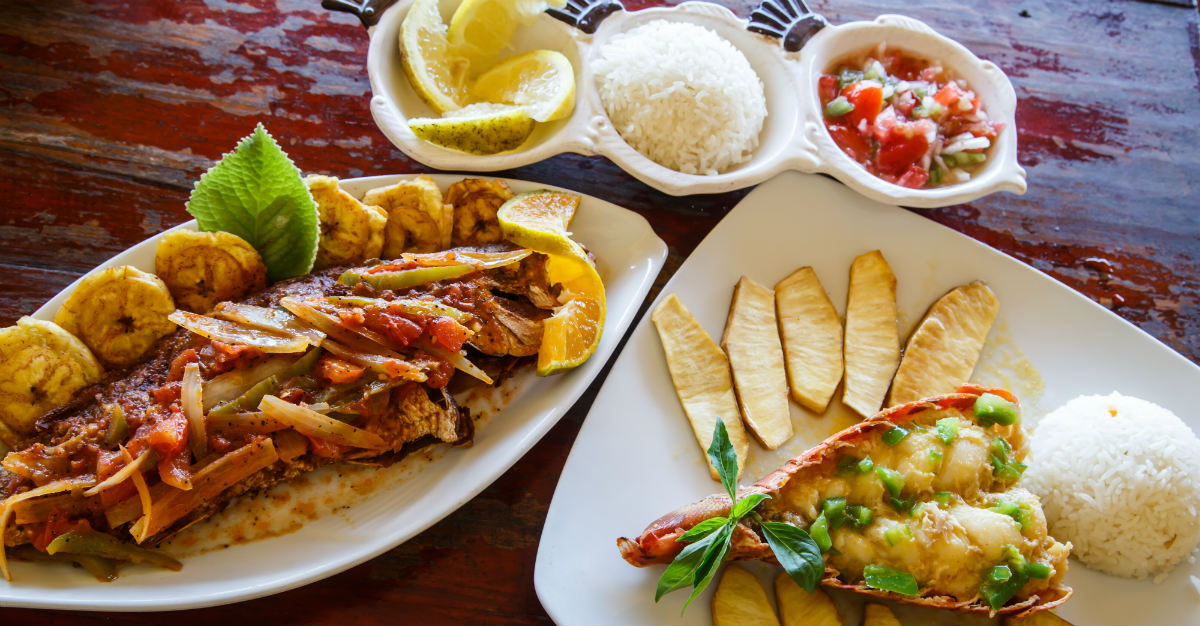 Although only a few countries make up Central America, the food is as interesting and diverse as the area's history. Due to it's location, Central America has been influenced by different cultures which makes its cuisine unlike any other in the world.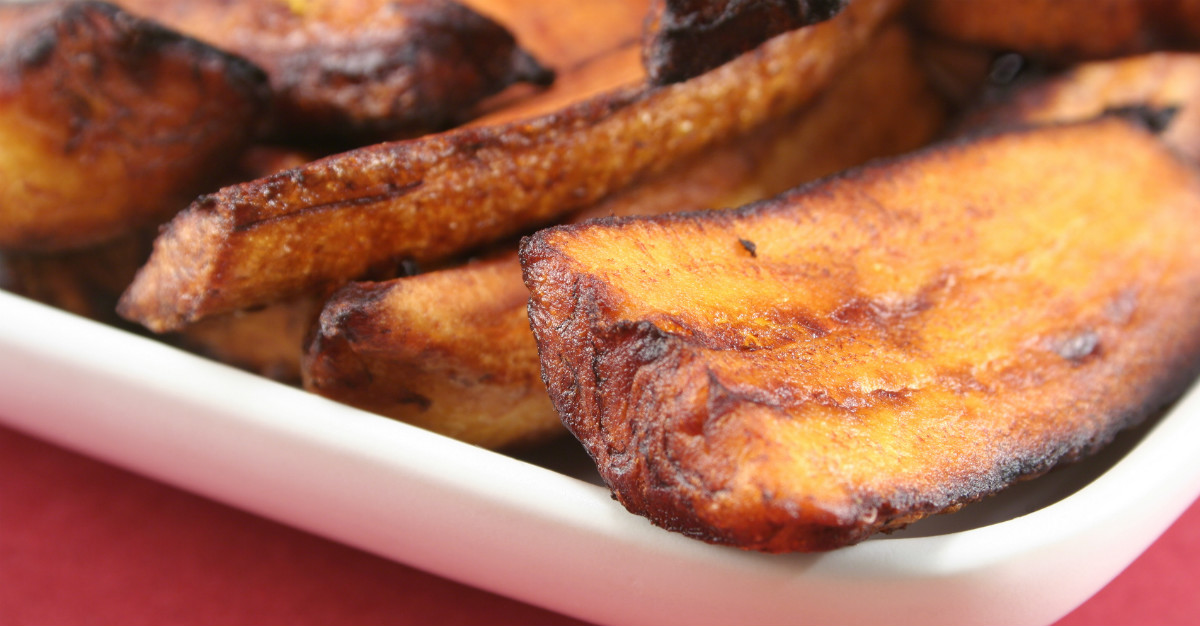 El Salvador: Platanos con Crema y Frijoles
El Salvador's traditional breakfast dish makes us of a Central American favorite: plantains.
There's nothing too complicated in how the locals use plantains in this dish. Sliced then fried in oil, the banana-looking food pairs well with the crema that resembles sour cream. Eggs and lightly blended black beans finish this breakfast dish, cooked with sauteed onions and garlic.
The simple cooking instructions make this dish easy to find in restaurants throughout El Salvador.
Belize: Black Fruit Cake
Avoid an Embarrassing Stop
Much like in other parts of the world, fruit cake is a holiday staple in Belize. But unlike the treat in other countries, Belize stands out by soaking the fruit in local rum before baking.
The fruits are first baked and preserved for a couple of days before they are adequately covered in dark rum that is local to the country. The cake gets its abnormal dark coloring from burnt sugar, contrasted with the light spots from the caramel.
A white version is also popular, using white sugar and forgoing the caramel.
Costa Rica: Rondon
Simmering coconut broth filled with the local fish and a plethora of nearby vegetables. Rondon was born from the idea of using food scraps over, but this soup is the taste of Costa Rica.
The fish is always dependent on the region or time of the week, usually going with the catch of the day. What's consistent no matter the region is the head of the fish and sweet potatoes used in the dish. The open and smoky flame that's cooking the soup provides a spicy finish to complete the dish.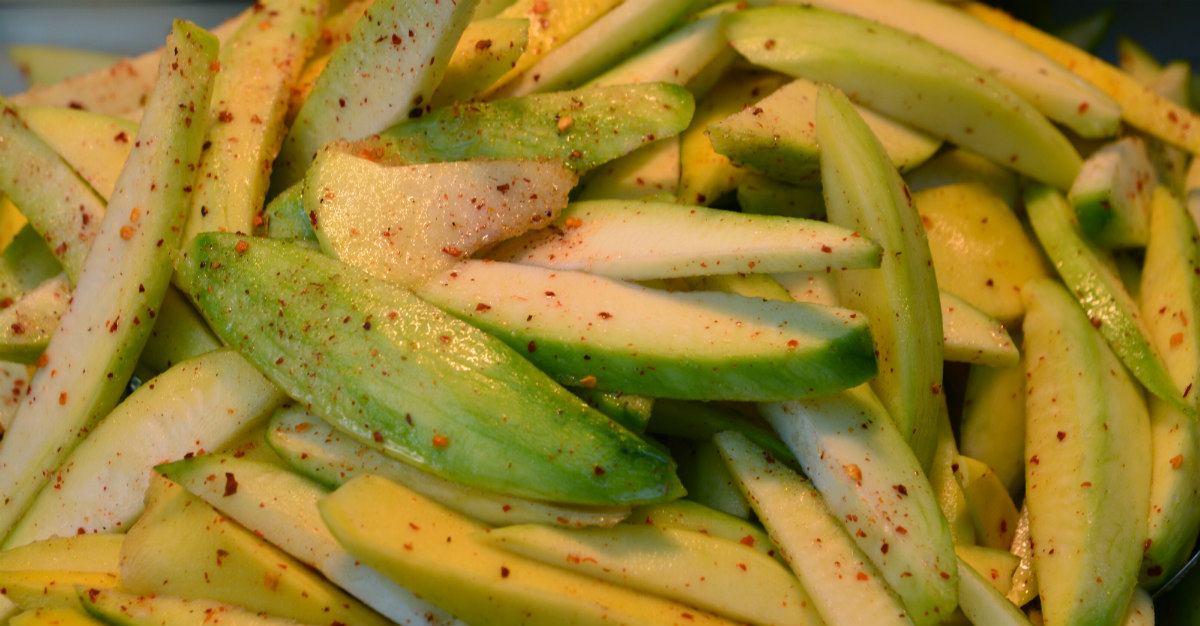 Guatemala: Spiced Mango
A treat that's easy to find at any food cart or truck in Guatemala.
Street vendors slice a green mango and top the fruit with chili powder and limes for seasoning. Sliced, left with the peel on or skewered, this food ideal for eating while walking through the country.
It may sound like an odd combination for those that haven't tried it, but Guatemalans rave that the treat is a perfect mix of sweet and spicy.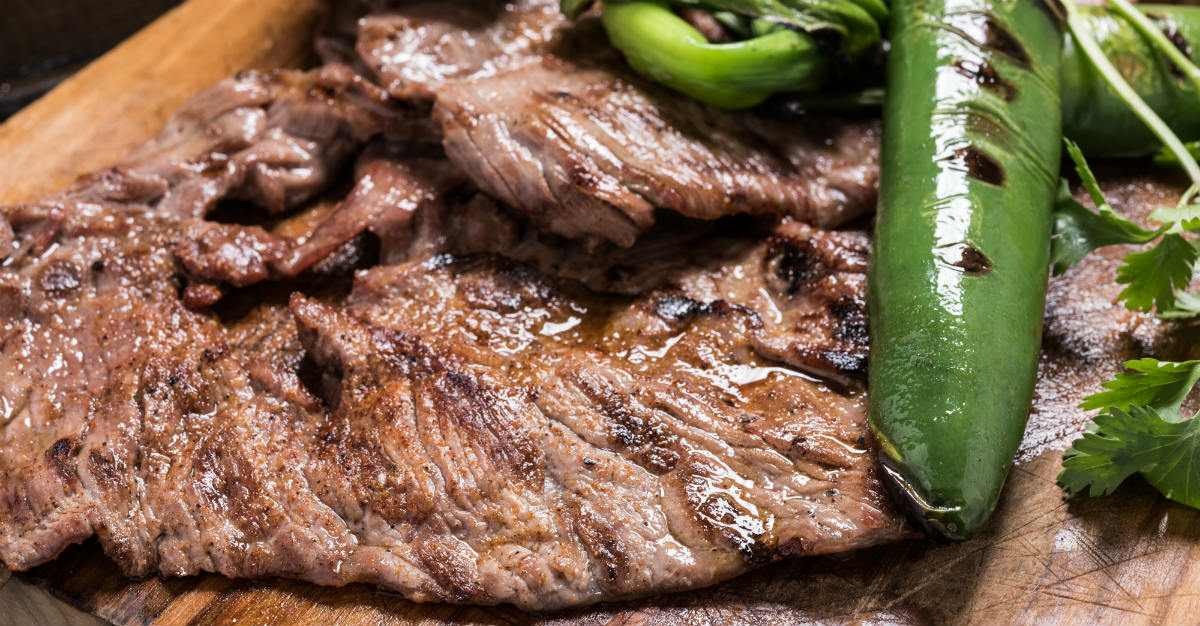 Honduras: Carneada
Yes, you can find this meat in various Central American countries. But, Honduras puts a focus on the citrus marinade to make it stand atop the rest.
Locals grill the steak after it's marinated in lemon or orange juice, vinegar, sugar, black pepper and cumin. After cooking, the carneda is thinly sliced and served with flour tortillas. More than just a protein for tacos, the marinated steak is a popular feature in many other dishes.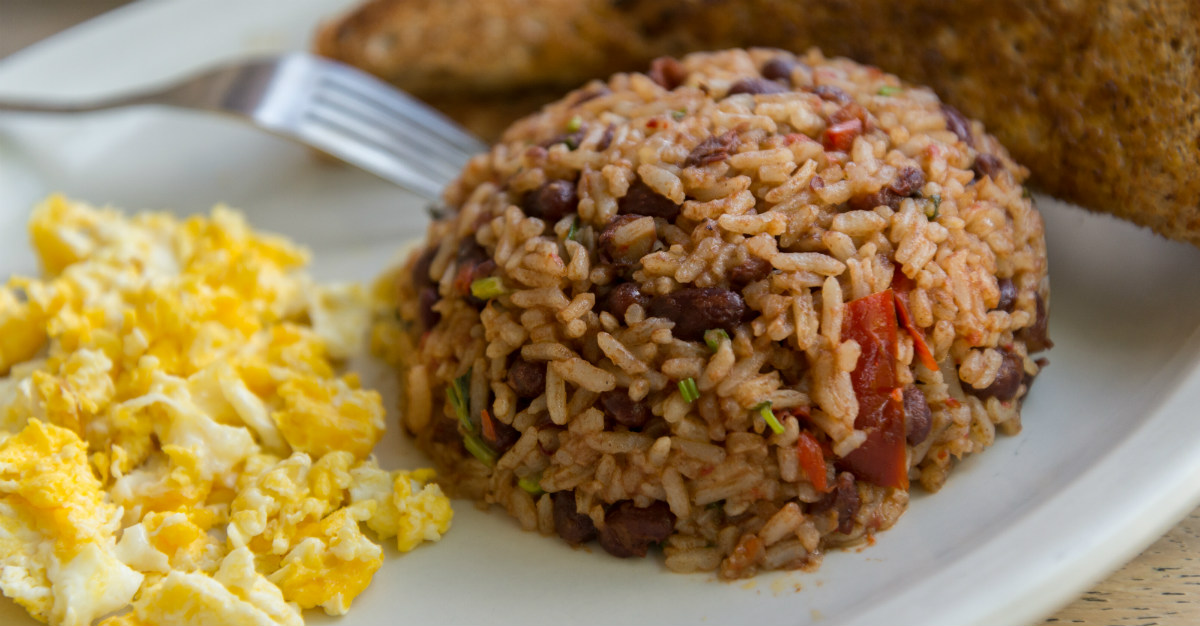 Nicaragua: Gallo Pinto
The name translates to "painted rooster" in Spanish, but you won't find any chicken in this dish.
The staple of Nicaragua features fried rice mixed with local flavors. This could mean onions, sweet pepper, red beans and garlic, often made to house a spicy kick. All these ingredients create a colorful dish with bright colors that stand out in the rice, giving the dish a reason to have such an odd name.
The only questions is who make the dish better: Nicaraguans or Costa Ricans? Both countries claim gallo pinto is their national dish with the most delicious version.
Panama: Chicheme
A refreshing drink to wash down all those delicious Central American dishes.
The traditional drink of Panama employs a corn base. After boiling the vegetables with cinnamon sticks, locals add vanilla, sugar and evaporated or almond milk. Chilled in the fridge, the result is a sweet drink with a milky mixture and remnants of corn pieces.
How to Stay Safe
Before traveling to Central America, be sure to receive all vaccines needed for that particular country. Along with all routine vaccinations, the CDC and WHO recommend the following vaccines: cholera, yellow fever, hepatitis A, hepatitis B, typhoid and rabies.
Diarrhea is common for travelers throughout the world. When indulging in foreign foods, chances get even greater of getting traveler's diarrhea. Show caution when eating street food and only drink water that's bottled or you know was purified.
Cholera in Central America
There is some risk of catching cholera throughout Central America. No matter the location, unsafe water conditions create a greater risk of cholera.
The most reliable way to avoid cholera is with vaccination.
Did we miss any crucial Central American treats? Let us know in the comments, or via Facebook and Twitter.
Written for Passport Health by Kaitlyn Luckow. Kaitlyn is a freelance writer, photographer and English teacher in Milwaukee. She has a passion for capturing and writing other people's stories. You can find her at sayhellostory.com.