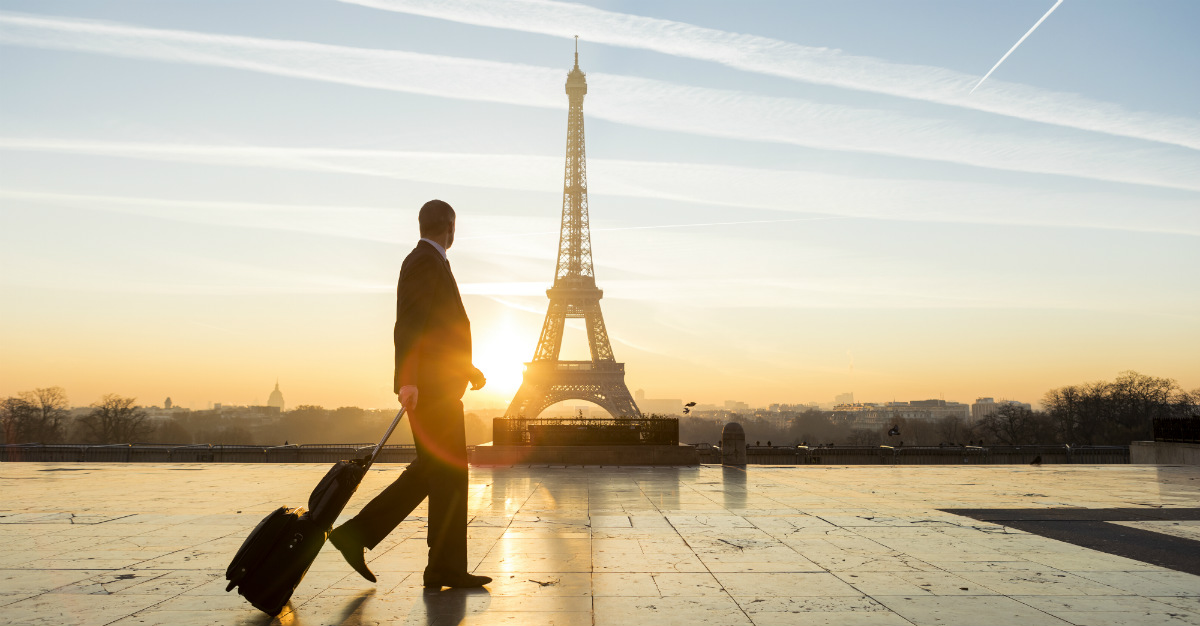 Many people are forced to travel for business. They have to spend days or weeks on end in different parts of the world and only make plans to work.
But, why just leave it at that?
The newest trend in the travel world is largely being taken up by millennials who want to do more than conduct business when on the road for work. Instead, people have been taking advantages of business trips to explore new places, sometimes extending their stays for a long weekend. It's a win-win: individuals get to see new places, without using a weeks-worth of vacation days or emptying their bank account.
It may be a new (and made-up) word, but bleisure travel is on the rise.
Travel Weekly reported that leisure trips with a business component jumped to 17 percent in 2016, a three percent rise over the previous year.
A study from the Global Business Travel Association shows an even greater amount of bleisure trips. In the study, nearly four out of ten people traveling for business also used the trip for leisure. The travel industry noticed the increase and has made bleisure opportunities more accessible than ever.
Keep in mind, a person's opportunity for bleisure travel is dependent on their job and company. But, many travel opportunities for business can be what you make of them. If you have a possibility for a bleisure trip, here are some tips to make the most out of your versatile vacation:
Location
You probably can't turn every business trip into a vacation. Bleisure travel is ideal for the locations you've never visited before.
It's when you get that assignment or project in a new city that you need to strike. If you're traveling for business and the work ends on a Friday, it's a perfect opportunity to extend your stay for the weekend.
This allows a chance to really see the city, whether it's the infamous landmarks or underrated hot spots. You might even want to make a list of most-desired places and start checking off the places whenever you're working nearby.
Scheduling
Do you have the ability to schedule your meetings or week events?
Try to set all those events for the beginning or end of the week. This provides an opportunity to extend your stay without having to take any time off.
This also applies if you're able to book your own flights. Make sure to allow yourself the most time possible in your destination. You might have to sacrifice some sleep with these early morning or late night flights, but it's all worthwhile for that vacation time.
Costs
Part of the reason this is so popular for millennials is bleisure allows you to travel more while spending less.
Depending on your work, hotel and lodging may already be paid for part of the trip. Even if you need to splurge for a new room, websites like Airbnb make foreign travel cheap and easy. Some blogs can even show you where to save money and which cities are built for some wallet-friendly travel.
Bleisure can also help save those precious vacation days. You can eliminate normal travel days and even start exploring the city on your down time during work days.
Making the most out of your nights
If extending your trip is not a possibility, make the most out of your working days in that place.
Rather than going back to your hotel room after work, take the night to explore the city. These are the peak hours to check out local food, popular events and nightlife, so you aren't missing out while on the clock.
Before taking advantage of your business trip and turning it into bleisure, make sure you review your company's travel policies. While some businesses may encourage this freedom, it can also cause problems if they don't want to pay for part of your vacation.
Do you have any more questions about bleisure? Let us know in the comments, or via Facebook and Twitter.
Written for Passport Health by Kaitlyn Luckow. Kaitlyn is a freelance writer, photographer and English teacher in Milwaukee. She has a passion for capturing and writing other people's stories. You can find her at sayhellostory.com.