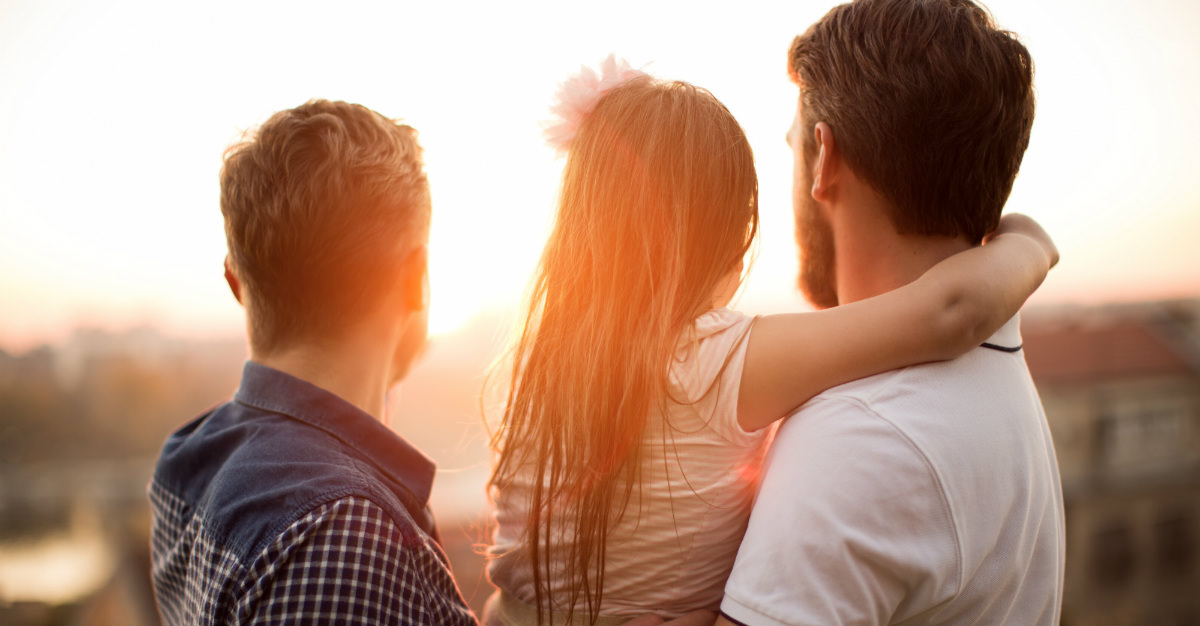 You've filled out the mountains of paperwork, paid the adoption fees and baby-proofed your home for the new addition.
Now, it's just a matter of flying abroad and starting your life with the your new child.
Travel may seem like the easy part of this process that you can put on the back-burner. But, there are quite a few variables to consider when preparing for the trip.
Between the baby's needs, your own and things that you'll only think about when meeting the little one, this is quite the situation.
But, preparation can relieve you of some of that travel stress. After planning for all these parts of the process, traveling for an adoption can be a task worthy of the back-burner.
Prepare to Leave at Any Time
Avoid an Embarrassing Stop
This is specifically crucial for adoptive parents that are waiting for the call that the mother is giving birth.
This means that in the weeks leading up to your trip, have suitcases packed, along with formula, diapers and all the baby's needs. Create a checklist that has all the amenities and make sure every box is checked off well beforehand.
Travel documents can also take some time to finalize. Be prepared with the requisite passports and visas.
When traveling internationally, every person boarding the plane needs a passport, and possibly a visa, depending on length and purpose of stay. This even applies to a newborn baby.
The procedure for a newborn's passport is the same as for anyone else. A person needs two photos and a birth certificate, along with the passport application and (in some cases) proof of citizenship.
Know Your Destination
In the case of a newborn adoption, you'll likely need a last-second flight and hotel stay.
Research the cheapest and most common times for flights and plan out your trip from airport to the hospital.
Renting a car during the trip? Find out which company to rent from and where the closest business is to the airport.
Many countries do require an extended stay and previous trips before foreign adoption. Get acquainted with the city and know where to spend time while on the trip.
Landing in a foreign place can be a stressful experience, even without the anticipation of meeting your child. This planning can reduce at least some of the tension after the plane lands.
Packing for Yourself
New parents that are adopting for the first time might not be aware, but children are messy.
Bring a couple extra outfits or something that's easy laundry. Otherwise, you may end up wearing the same shirt with a spit-up or food stain from days prior.
From there, bring the items that you would for a normal trip abroad. Just keep in mind that you will be lugging those suitcases through massive airports and across foreign cities.
Once you've met up with the new child, which creates a lot more stuff to remember. Some heavy and overstuffed luggage can be just one more burden during an already stressful trek.
Staying Healthy
The medicine deserves a little extra attention.
Your own health is a key to this trip, as you don't want to battle a cold or local virus while meeting your new child.
Vaccines are the most-reliable way to stay healthy while traveling abroad. Even if you're a frequent traveler that's up to date on immunizations, you may be due for a booster shot. Make sure you are vaccinated against pertussis and have received an MMR vaccine.
Passport Health can give you all the up-to-date vaccine information that you need to stay healthy during the trip.
Have Items to Get Through the Plane Ride Home
Babies don't really like planes.
Your child is likely to start crying when the plane takes off and landing. The cabin pressure will make its ears pop and the best solution is to avoid this whole situation. Feeding the baby during these times can reduce the pressure and keep ears from popping.
At some point you will need to pacify a crying infant.
Have a blanket at the ready throughout the flight. You can then swaddle the child in case they get difficult while getting to the airport or on a packed plane.
This can even work to make the baby more acquainted with you. Just make sure the cloth has your scent to get started on that long process.
When traveling with a toddler, distraction is the key.
Whether you've been with a child for years or days, getting them through a car ride, train ride or flight may test your patience. Make sure you bring enough toys or electronics to keep the child busy.
Books or travel games can also give you a chance to bond while staying busy.
Any more questions or tips about adoption travel? Let us know in the comments, or via Facebook and Twitter!