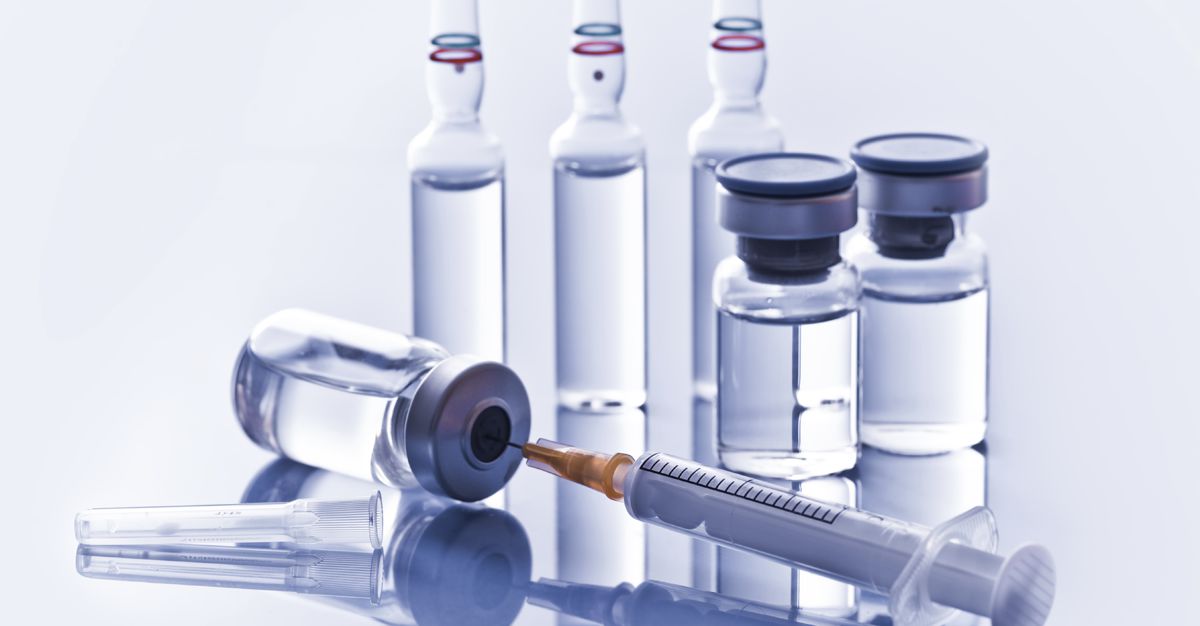 As a part of National Influenza Immunization Week from December 4-10, we remind everyone that it's not too late to get your flu vaccine. Getting a flu shot now could keep you healthy for the holidays and free from the virus for the whole flu season.
The weather is getting colder and the holiday season will soon be upon us. The onset of the winter months also means something else: flu season. This season should be taken seriously, for good reason.
According to the CDC, the influenza virus causes millions of illnesses and thousands of deaths annually. While these statistics are sobering, many consumers still have questions about the effectiveness, cost and side effects of a flu shot. Some may ask, "Is a flu shot even worth it?"
Are you ready for this flu season?
The physical impacts of getting the flu are familiar: fever, sore throat, body aches, upper respiratory symptoms and cough. However, the individual monetary costs of coming down with the flu are not common knowledge. Did you know the average, insured individual can expect to pay more than $130 if they get the flu? This includes a doctor's visit, prescribed medication, and over the counter medicines. For those without health insurance, prescription medication alone can cost more than $100. It's not just personal finances that are impacted; the cost to businesses is also expensive.
Each employee that misses work due to the flu can cost companies more than $135 per person, per day. Individuals lose wages from sick days as well. In all, economists have calculated influenza's economic impact to be more than $16 billion annually. That's more than the gross domestic product of Iceland, or Fiji and Monaco combined.
It is more cost-effective to get the flu shot than to spend money on recovering from the virus. Immunization not only prevents influenza, but it also helps decrease the rates of respiratory infection, the amount of work days lost to illness, and doctor visits.
Many employers offer flu shots for free or at a reduced price for their employees. Many of these employers take advantage of on-site flu clinic programs like those that Passport Health offers in order to increase vaccination rates in their offices. By receiving a flu shot, you save money, stay healthier and can continue working throughout influenza season. Getting the flu vaccine is a sound investment, not just financially but also for your well-being.
There are a variety of myths and misconceptions about flu vaccines. Often, not knowing the answers to these questions makes it easier for people to decide to forgo vaccination. However, education is often a key first step toward making a healthy decision.
Will the flu shot give me the flu?
The flu shot will not give you the flu. Vaccines are made in such a way as to not contain live flu viruses. Vaccines have either 'inactive' viruses or no viruses at all. Some people may have side effects such as a sore arm or headache, but you cannot get the flu from a vaccine. As with any drug or medical treatment, side effects may occur depending on the individual, but this is not the flu.
Is it better to get the flu than the flu vaccine?
No. It is not better to get the flu, or any illness, than it is to get the vaccine. Influenza can be very serious, especially if you are part of an at-risk population, such as pregnant women, the elderly, and those with existing chronic conditions. Also, any flu infection, regardless of how healthy you are, has the risk of complications. Getting vaccinated is the best – and safest – choice.
Why do I need a flu vaccine every year?
A flu vaccine is strongly recommended each year because the most common strains of the virus frequently change. Furthermore, a person's immunity against certain strains of the virus can decrease as time passes. This makes getting an annual flu shot the best defense against influenza.
Does the flu vaccine really work?
The effectiveness of the flu vaccine can vary from year to year, depending on whether the flu viruses the vaccine protects against are the same ones circulating in the community. The characteristics of the person being vaccinated also play a role in how well the shot will work. Regardless, there are many benefits to receiving a flu shot each year.
Is it too late to get a flu shot?
It is almost never too late get your flu vaccine. If flu viruses are still circulating, vaccination continues to be valuable. Flu seasons often vary in severity and length, with peaks in January or February in most years. In some seasons, the disease can occur as late as May. The flu is unpredictable, and it is always better to safeguard your health.
The benefits of receiving a flu vaccine far outweigh any perceived harm. Not only is the flu vaccine cheaper than becoming sick, but many of the statements used to justify not getting vaccinated are actually myths. Make sure that you are well guarded against the flu this season by visiting your local Passport Health and speaking with a medical specialist.
Influenza is a contagious disease, and the CDC recommends that anyone over the age of six months gets vaccinated. There are a variety of influenza vaccines that serve different purposes and can help a wide range of people; learn more about them on our influenza page.
Have you heard some of these flu myths? Let us help you answer those questions by commenting below, on our Facebook page or asking us on Twitter.