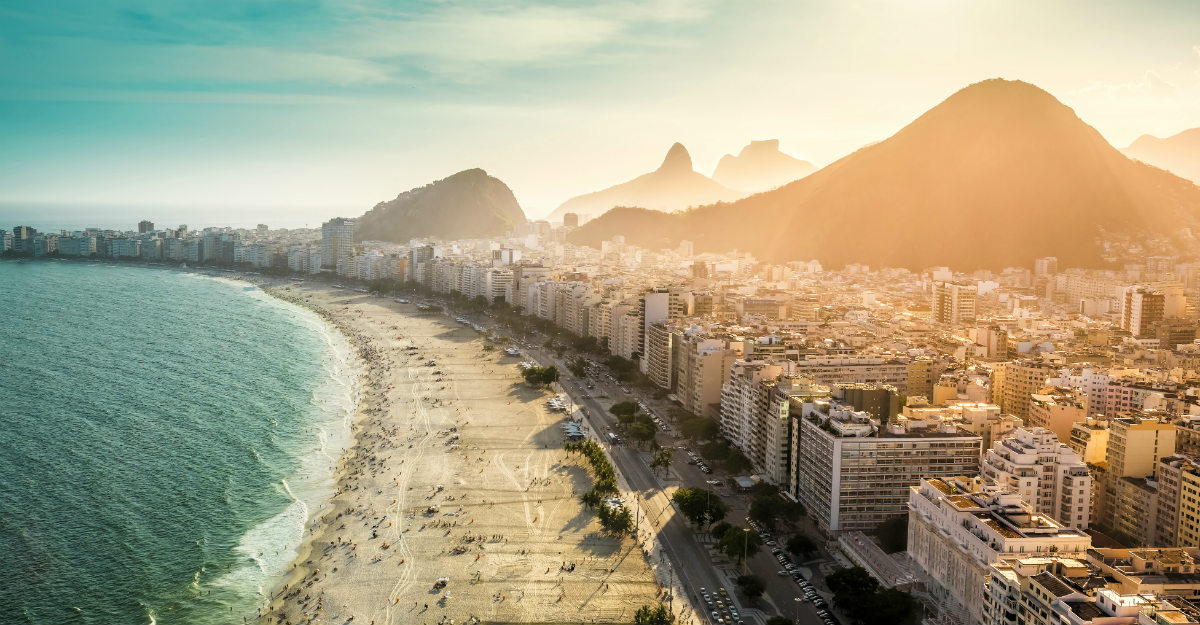 Brazil is an exciting travel destination with much to offer to any type of traveler. The city is the heart of Brazilian culture and houses some of the most amazing sights and sounds in the country.
Rio's immense terrain offers endless choices to make your own adventure. Visiting the rainforest allows for hiking, kayaking and rock climbing that can't be surpassed by any other place in the world. Staying along Rio's coastline gives access to endless surf spots and the bustling communities. But, you'll need to start preparing early if you'd like to take advantage of the city's sprawling opportunities.
Which Vaccines Do I Need For A Trip to Rio de Janeiro?
The various climates and regions of Brazil provide travel health challenges. Despite being the fifth largest country in the world and one of the largest economies, Brazil is still developing. Do not forget this fact. Many areas lack proper sanitation, and some diseases not seen in the United States are present.
Luckily, many of these infections are preventable through vaccination. The Centers for Disease Control and Prevention and World Health Organization recommend travelers receive the following vaccines:
Each individual's itinerary may change what vaccines are recommended or required. Consult with a travel health specialist to learn more.
Which Mosquito-borne Diseases Are Present in Brazil?
The jungle and rural environments are hotbeds for mosquito-borne disease activity. But, these diseases have also begun to enter some urban environments such as Rio de Janeiro.
Malaria– A parasite spread through mosquito bites, malaria is common in some regions of Brazil. Speak with a travel health specialist about whether you will need antimalarial medication for your trip.
Dengue– There is an increased risk of infection in urban and residential areas. This mosquito-borne disease is rarely deadly, but it can ruin a trip. There is no vaccine against dengue, just preventative measures like mosquito repellents and netting.
Zika and Rio de Janeiro
The mosquito-borne virus Zika has been found in Brazil. The virus is known to cause mild to moderate symptoms in adults, like dengue does. But, it has been found to cause microcephaly (a birth defect causing shrinking of the head) in the fetus of infected mothers.
The CDC recommends women who are pregnant or may become pregnant consider not traveling to Rio de Janeiro.
Be sure to take proper precautions against mosquitoes while in Rio. This includes using mosquito netting and repellents as well as wearing proper clothing.
Is Traveler's Diarrhea a Risk In Brazil?
Traveler's diarrhea is a risk throughout South America, perhaps even more so in Brazil. A recent study commissioned by the Associated Press found water in Brazil is highly contaminated with various viral and bacterial diseases. One expert went even said, "If we saw these levels here in the United States on beaches, officials would likely close [them]."
It is not uncommon to fall ill while in Rio without proper medical preparation. We recommend that you preemptively take antibiotics or other medications to avoid illness.
It is extremely important to protect yourself while in Rio. Finding safe foods to eat and beverages to drink can become difficult while traveling, and this is especially when you are 'on-the-go'. This could lead to you or a member of your group being exposed to the agents that cause traveler's diarrhea.
Traveler's diarrhea can be caused by a variety of factors. There is no 'traveler's diarrhea'-specific vaccine. But, typhoid and hepatitis A vaccinations can help avoid two types of infection.
Bring a traveler's diarrhea kit, with products like DiaResQ, to help protect yourself from missing any of those adventure opportunities.
Other preventative advice includes:
Do not drink tap water unless it has been boiled or otherwise treated.
Do not drink unbottled beverages or drinks with ice
Do not eat raw or undercooked meat or fish; this includes ceviche
Will I Be Safe During My Trip to Rio de Janeiro?
According to the U.S. State Department, crime remains high in many of Brazil's urban areas. Street crime is a problem for visitors and locals, especially in Rio. The State Department also gives the following advice:
Be extra watchful on buses or in other public areas. Pickpocketing and other forms of theft are common in these places.
Do not wear jewelry or expensive watches in public. Anything that could attract attention may also attract crime.
DO NOT carry your passport with you as it could be stolen. Leave your passport in a hotel safe and carry a photocopy or a passport card with you at all times.
If you are are robbed, do not attempt to resist or fight. Hand over the belongings as this is the safer decision
The State Department also recommends avoiding 'favelas' as they are sites of increased crime and violence
Do I Need A Visa To Travel To Rio de Janeiro?
Brazil usually requires a visa for US citizens to enter the country. Although Brazil can sometimes offer travel without a visa, this is only during special events hosted within the country, such as the FIFA World Cup or the Olympics. Currently, you will need a visa for travel.
To learn more about Brazil's visa requirements, see our Brazilian visa page.
Should I Consider Travel Insurance For My Trip to Brazil?
It can be recommended that travelers to Brazil buy travel insurance to protect their investment and themselves. To find out more about these services, see our travel insurance page.
How Else Can I Prepare For a Trip to Brazil?
A trip to Rio can provide unbelievable opportunities and adventures that can't be found anywhere else in the world. Visiting Brazil can also provide serious health and safety risks if you are not prepared. Be sure to protect yourself before you go by:
Visiting with a travel health specialist at a travel clinic, like Passport Health, to learn about pre-travel vaccinations and care.
Make sure your passport (and possibly visa) are in order before traveling. Passport Health offers a service to help you apply for both.
Register with the State Department before you leave, so that the nearest US Consulate has your information to contact you in case of an emergency. Passport Health offers this service as well.
If you have any further questions about travel to Rio de Janeiro or any other part of Brazil, see our various pages on related subjects. Or, schedule an appointment with a travel health specialist today by calling or booking online.
Have more tips, advice or questions for a trip to Rio de Janeiro? Leave a comment below, on our Facebook page or via Twitter.
---
Reprinting or republication of this post on websites is authorized by prominently displaying the following sentence, including the hyperlink to Passport Health, at the beginning or end of the post.
"Which Vaccines Do I Need For Rio? is republished with permission of Passport Health."
Simply copy and paste this code
: