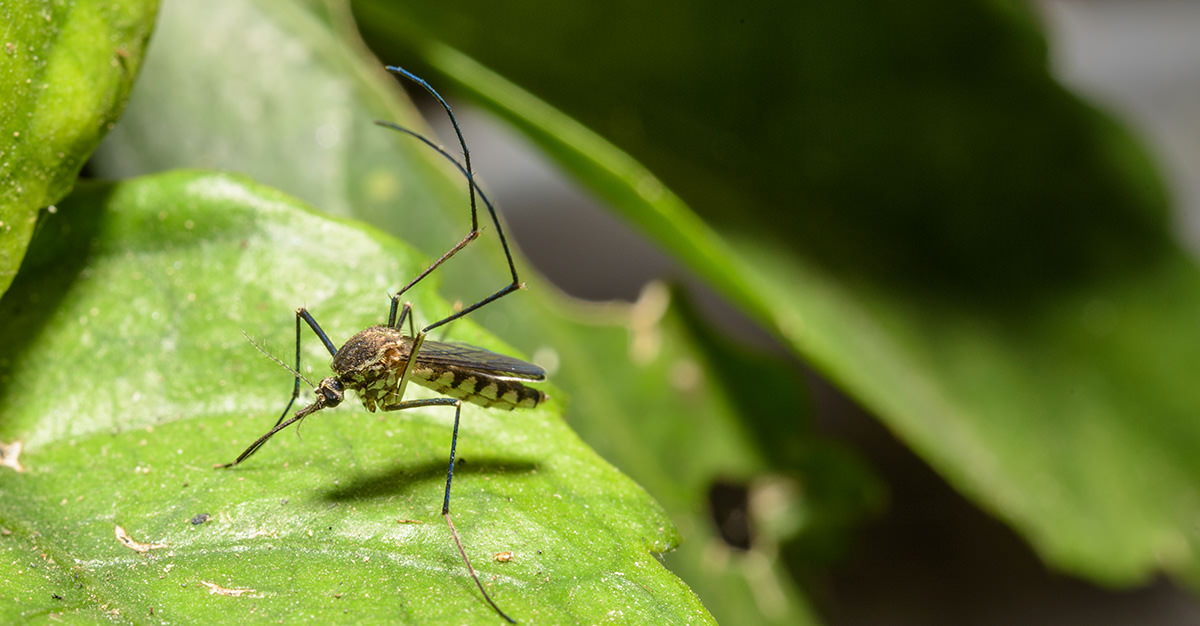 The Zika outbreak in Brazil couldn't have come at a worse time. The virus scared many away from participating in and attending the games in Rio this year.
Where are these concerns coming from? Where did this disease come from? And, what do we have to be worried about?
What are the symptoms of Zika?
Fever
Rash
Joint pain
Conjunctivitis
Muscle pain
Headache
According to the Centers for Disease Control, "Zika is usually mild with symptoms lasting for several days to a week. People usually don't get sick enough to go to the hospital, and they very rarely die of Zika. For this reason, many people might not realize they have been infected."
Zika is a mosquito-born illness, similar especially to diseases like dengue fever and chikungunya.
The Aedes mosquito is the main vector for the virus. But, Zika can also spread through sexual interaction, blood transfusions, and mother-to-fetus connection.
Where Did Zika Come From?
Avoid mosquitoes and other bugs
The honest answer? Nobody really knows.
The Zika virus was named after the Ziika forest in Uganda, where scientists first (accidentally) identified the virus in 1947. The scientists were looking for yellow fever in rhesus monkeys. What they found was Zika. While first identified in 1947, the virus existed in many forests all over East and West Africa and Asia years before that.
No one knows where the virus itself came from – where the rhesus monkey caught it.
In 1952, scientists discovered the first human Zika cases in Uganda and Tanzania. The virus remained in these regions for 60 years after the initial discovery.
But, in 2007, a Zika oubreak occurred on the island of Yap, part of Micronesia in the Pacific Ocean. It was the first outbreak outside of Africa and Asia.
The Yap outbreak was bigger than most others – it presented a looming question. How did the virus get all the way over there?
How Did Zika Get To the Americas?
Between 2007 and 2015, the virus spread throughout various islands in the Pacific. These new outbreaks and raised new concerns, specifically microcephaly. Associated with Zika infection, this birth defect causes smaller than normal head size and other symptoms. Many researchers saw a connection between Zika and microcephaly, but had little definitive proof.
In 2015, outbreaks of a mysterious rash-causing illness began spreading through northeast Brazil. These reports soon moved throughout other parts of the country. Doctors tested for illnesses like dengue and measles before finally testing for Zika. Results came back positive.
During this time, researchers had a clearer connection between Zika and microcephaly. Other birth defects and symptoms are now connected with the disease. This includes Guillain-Barre syndrome and arthrogryposis.
While not very dangerous for most people, these discoveries showed fetuses are at risk. If a pregnant woman become infected, serious birth defects could occur.
Where Can we Go from Here?
Zika virus has been labeled a "public health emergency of international concern" by the World Health Organization. Its rapid spread, link to serious neurological conditions and other factors make Zika a serious concern.
Public health agencies recommend we take extra precautions to avoid Zika including:
Preventing mosquito bites- Use CDC-approved insect repellents while traveling in affected areas.
Practice safe sex- Be sure to use a condom to avoid sexually-transmitted Zika.
Protecting others- If you think you may have contracted Zika, avoid areas where mosquitoes are present to help stop the virus from spreading.
Have you traveled to a country recently that's got a history with Zika virus? Learn more about the Zika virus here.
Do you need to make an appointment with a Passport Health Specialist for other travel vaccinations? Schedule your appointment today by calling or booking online now.
Do you have questions about the origins of Zika? What are you tips for avoiding the virus? Let us know on Facebook or via Twitter!
Written for Passport Health by Adrienne St. Clair