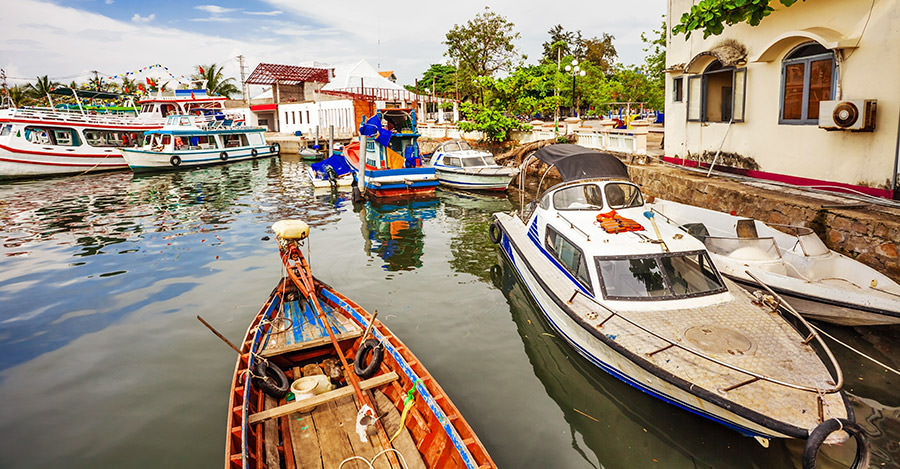 Vietnam is known for its exotic beaches and rivers, its incredible architecture in its bustling cities, and its wide variety of delicious cuisine. It is one of the most beautiful countries of Southeast Asia. Vietnam is a dream travel destination for those seeking adventure.
It is important to stay health-conscious while traveling to foreign countries. Food- and mosquito-borne illnesses are common health risks while visiting Vietnam. Make sure you take proper precautions before you take off to stay healthy, safe, and to ensure the best trip.
Which Vaccinations Do I Need for Vietnam?
It is highly recommended you to visit a travel health specialist at least four weeks before leaving. Since vaccines for Vietnam can vary based on your itinerary, a Passport Health travel specialist can help you decide which vaccines are necessary.
All travelers, no matter their destination, should be up-to-date on their routine vaccines. These vaccines include measles-mumps-rubella, varicella (chickenpox), your yearly flu shot, and more.
The CDC recommends the following vaccines when traveling to Vietnam:
Based on where you are visiting in Vietnam, how long you will be staying, and what you will be doing, you may need the following vaccines:
Is Zika in Vietnam?
Avoid mosquitoes and other bugs
Zika is currently an epidemic in Vietnam. The CDC suggests that the risk to most travelers is low.
But, there is a high risk of birth defects in babies who are born to women who were infected with the Zika virus while pregnant. Women who are pregnant or planning to become pregnant should discuss their travel itinerary with their doctor.
Other Health Concerns to Be Aware Of
While vaccines can protect you from some common sicknesses in Vietnam, they do not protect you from all. It is important to be careful of your behaviors to stay healthy and safe.
Eat and Drink Safely– Only eat food that is cooked and served hot. Only eat fruits and vegetables that you have rinsed in purified water or peeled yourself. Don't eat food from street vendors, food at room temperature, or undercooked eggs, meat, or fish. Only drink sealed, bottled water. Other safe drinks include carbonated drinks, hot coffee or tea, or pasteurized milk.
Prevent Bug Bites– Many diseases that cannot be prevented in Vietnam can be spread by bugs; such as mosquitoes, ticks, and fleas. To prevent bug bites, you should use insect repellent. Cover any exposed skin by wearing long-sleeved shirts, long pants, boots, and hats. You should stay and sleep in air-conditioned or screened rooms, and use a bed net if where you're sleeping is exposed to the outdoors.
Reduce Exposure to Germs– Be sure to wash your hands with soap often, especially before eating. Clean your hands with hand sanitizer that contains at least 60% alcohol if no soap or water is available. Do not touch your eyes, nose, or mouth unless your hands are clean. And, of course, cover your coughs or sneezes and avoid contact with people who are ill.
Know How to Get Medical Care– It is important to know where to go if you start to feel sick while traveling. A smart traveler will keep a list of the local doctors and hospitals at their destination. You should also review your health insurance plan to make sure of what medical services it can cover during your stay.
Tips for a Perfect Trip to Vietnam
There are countless places to visit while in Vietnam. You will most likely be on the move to various points of interest. You may want to keep these popular destinations and tips in mind during your travels.
A majority of tourists begin their trip in the capitol of Vietnam, Hanoi. This city is particularly interesting because of its great architecture, featuring ancient buildings and new constructions. The city is over 1,000 years old and still bustling with life today.
If you love to be near the water, make sure you plan a visit to the Halong Bay. With its emerald waters and towering islands containing rainforests, it creates an exotic atmosphere. You can enjoy boat journeys, quirky bars, and a relaxed way of life at this destination.
While traveling from place to place in Vietnam, it is important to be aware of taxi scams. It is best to have a decent knowledge of where you're traveling to. If you feel your driver is going the wrong way, just tell them to pull over and wave down a different ride. You can also order a hotel pick-up from the airport to avoid paying extra in a taxi scam for your first ride.
Planning a Trip to Vietnam? Make an Appointment with a Travel Health Specialist Today!
At Passport Health, you can schedule a travel health consultation with a specialist to help ensure you have the best possible experience during your trip. To schedule an appointment for your upcoming trip call or book online now.
Have you ever been to Vietnam? Share your experience in a comment below, on Facebook, or via Twitter.