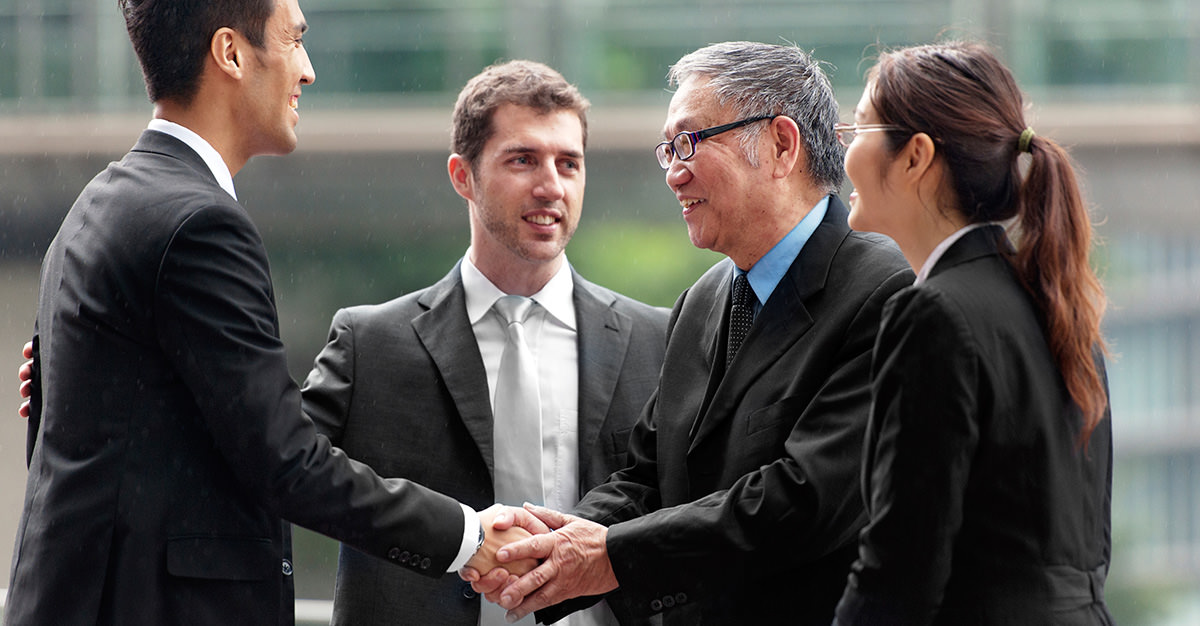 Key Takeaways for Employers:
Eradicated or unknown diseases in the U.S. are present in many foreign countries.
Employers can protect the health of their business travelers by providing them with a Travel Medicine Program. This includes pre-travel vaccinations, a pre-travel physical exam, and a travel health consultation.
A Travel Medicine Program will result in a considerable return on investment from diminished employee medical costs, less absenteeism, and greater productivity.
Business travelers are at a higher risk of disease exposure.
A single day of missed work abroad costs corporations an average of $1,201.
Your company just landed that hard-won overseas contract. Now, you are preparing to send a team of highly-trained specialists around the globe to implement the deal. Sending employees overseas involves more than securing passports, plane tickets, and hotel reservations. It is also crucial to ensure employees are up-to-date on travel vaccines and knowledgeable about health issues. A Travel Medicine Program is key to protecting your investment – in your people and in your business.
Your company is likely staffed with globe-trotters. Global travel is at all all-time high, and much of that is driven by corporate travel. The latest statistics from the United Nations World Tourism Organization show that 1.035 billion tourists traveled the globe in 2012. Of those billion plus travelers, approximately 27 percent, or 280 million employees, traveled on business.
In 2012, nearly 280 million employees traveled on global business trips. Were your employees part of this figure?
As businesses seek new deals, new markets, and lower production costs, the exposure to risk increases. International business travelers have an increased risk for injury, illness, and exposure to diseases that are unknown at home. This can raise the corporate liability of employers.
One way for employers to protect the health and well-being of employees is preventing disease in the first place. A Travel Medicine Program that includes pre-travel vaccinations, a pre-travel physical exam, and a travel health consultation is the key to doing this.
What Are The Benefits of Vaccination?
The life-saving benefits of immunizations are widely documented. According to the World Health Organization, 2 to 3 million deaths are prevented globally each year as a result of vaccination efforts. Industry-leaders like the Gates Foundation recognize the overwhelmingly positive impact of vaccines. The Foundation has invested $10 billion to strengthen global immunization programs and save 10 million lives by 2020.
Many health risks that come with global travel are not routinely vaccinated against in the U.S. Without guidance, employees may be unaware of the disease risk in their destination country. A Travel Medicine Program will help ensure your employees are aware of, inoculated against, and equipped with a strategy to handle health concerns abroad. It will result in considerable return on investment from diminished employee medical costs, less absenteeism, and greater productivity. More importantly, it may save a life.
Diseases that have been eradicated or are unknown in the US are endemic in many foreign countries. Is your workforce protected?
The Health Risks of International Travel: Disease Exposure
International travel poses some inherent risks. Many countries have disease that are not present in the United States. Because of this, various vaccinations have been recommended by the Centers for Disease Control for travelers:
Not all infections can be prevented with vaccination. Some require pills or can only be remedied, not necessarily avoided:
Malaria– Some countries are still struggling with malaria. If you plan on traveling to an affected region, antimalarials are a must.
Traveler's Diarrhea– The most common ailment amont travelers. Unfortunately, there is no vaccine to prevent this illness. But, there are many good remedies like DiaResQ.
To learn more about these infections and their vaccines or treatments, see their respective pages.
The risks of disease abroad are not just hypothetical. A recent case study showed just how tragic the lack of pre-travel education and vaccination can be:
When 15-year-old Cara Munn traveled to China for a summer study abroad program with her prep school, no one from the program warned her or her parents about insect-transmitted diseases in China, and no one took steps to ensure the high school students were taking precautions against insect bites during the trip. The result – Cara Munn contracted encephalitis after a tick bite on a school hiking trip near Mount Panshan. Cara's family arranged for her medical evacuation, but her illness brought with it a host of life-long injuries, including the inability to speak. A jury found her school, which sponsored and led the trip, guilty of negligence. Cara Munn and her family were awarded $41.7 million in damages.
With global air travel on the rise, both the CDC and WHO have reported an increased risk of exposure to infectious diseases. Some infections like measles and mumps are passing into the United States through unvaccinated people.
Globalization, co-mingling of populations, and air travel increase the risk of exposure to infectious disease.
Mitigate Health Risks with Travel Medicine
Disease risks can be mitigated by a Travel Medicine program that includes:
Travel vaccines – protect against disease
Health advice – prepare for health risks in the destination country
Pre-travel physical exam – identify latent conditions
These programs protect a company's investment in its employees and save employees the heartache and hassle of being sick while away from home. By providing protection against diseases and by helping pinpoint health issues, the risk of medical emergencies occurring abroad is greatly mitigated. The risks of travel and resulting need for travel medicine are clear.
What Is A Typical Travel Medicine Appointment Like?
First, an office visit should be scheduled at least six weeks before travel. Some vaccines will take a few weeks to fully protect someone. The appointment will include:
A review of prior immunizations to determine whether booster shots are required.
Routine vaccinations, against diseases such as polio, measles, or hepatitis B may be given based on medical history.
Other, destination-specific vaccinations such as yellow fever, typhoid fever, and rabies, may be given based on a traveler's itinerary
A routine physical exam helps to identify latent health issues.
By scheduling an office visit well in advance of a trip, business travelers and their employers can rest easy, knowing that vaccinations provide crucial protection from foreign diseases.
A typical Travel Medicine appointment only requires about an hour of time. Much less time and money than having a sick employee abroad. The choice is clear: it pays to be prepared.
Decreased Healthcare and Insurance Costs
A Travel Medicine Program does not just save time and protect health. It also saves money through decreased healthcare and insurance costs. According to the U.S. Department of State, most American health plans are not accepted abroad. Employees would have to pay out of pocket for emergency care. In many places, doctors and hospitals still expect payment in cash at the time of service.
Medical coverage from a United States insurer may not cover treatment of complications from a vaccine-preventable disease. If an employee becomes severely ill from a disease, treatment can become an heavy cost burden.
Most insurance plans do not cover travel vaccinations in the first place. If employers do not offer a Travel Medicine Program, it is up to the employee to seek out and pay for Travel Medicine services on his or her own.
Often, employees don't take that extra precautionary step. They are too busy, uncertain about where to find the services, or unaware of the risks. In the case an employee does have the time, he or she will have to submit expense reports and receipts for pre-travel medical expenses. This can add more paperwork and hassle for human resources managers. Leaving vaccination up to the individual means compliance is likely to be low, sickness is more likely and healthcare costs may rise.
Can Travel Vaccines Save Me Money?
From the standpoint of an employee traveling overseas, the benefits of vaccinations should be obvious. An hour visit with a Travel Medicine Specialist is preferable to even a day of sickness abroad. Travel medicine helps prevent lost workdays on important assignments and reduces the risk of medical evacuation.
If a company does not a have an insurance program in place that covers evacuation, it can be costly. Expenses can range from $10,000 for a last minute commercial plane ticket and travel preparations to $100,000 for a full evacuation with on-board medical assistance. No business wants to spend $100,000 unnecessarily. And in these situations, even a few days of lost employee time overseas represents a significant financial loss.
Business Traveler Statistics:
Average Salary: $130,000
Travel Days/Year: 19.4
Wage Paid while Traveling: $6,910
Average Cost of a Business Trip: $4,098
Average Trips/Year: 3.8
What does it mean? The average business traveler takes four, five day trips per year.
$23,302 = Total business travel wages and expenses per employee/year
$1,201 = Business travel wages and expenses per employee/day
A consultation, physical exam, vaccinations, and medications may cost about $550. This represents 2.3% of the total travel investment on an annual basis. However, many travel vaccinations provide immunity for years. The cost of each appointment is likely to go down with time and more travel as many vaccines will already have been administered in the past. Over five years, the average business traveler takes 15.9 trips. Given a likely declining cost per appointment, the travel medicine investment over time becomes just a fraction of a percent.
"Vaccination makes good economic sense," the WHO said in a recent briefing, "and meets the need to care for the weakest members of societies." Travel Medicine and vaccinations save your company money and represent an important investment in the health of the traveling employee population.
Conclusion and Implications
Global business travel is on the rise. This makes corporate pre-travel health programs more important than ever. A Travel Medicine Program with pre-travel vaccinations and consultations makes good business sense. The initial investment is small but the savings have the potential to be astronomical.
How can you protect your employees from vaccine-preventable diseases, while also improving your company's bottom line? A national account with Passport Health, the largest and leading nationwide provider of immunizations for international travel, makes pre-travel vaccination and education simple and easy for your corporate travelers and for your in-house human resources managers.
From yellow fever to rabies, Passport Health offers all of the vaccinations your business travelers need to ensure they are protected from vaccine-preventable diseases. Schedule a Consultation for Travel Vaccinations and Immunizations today.