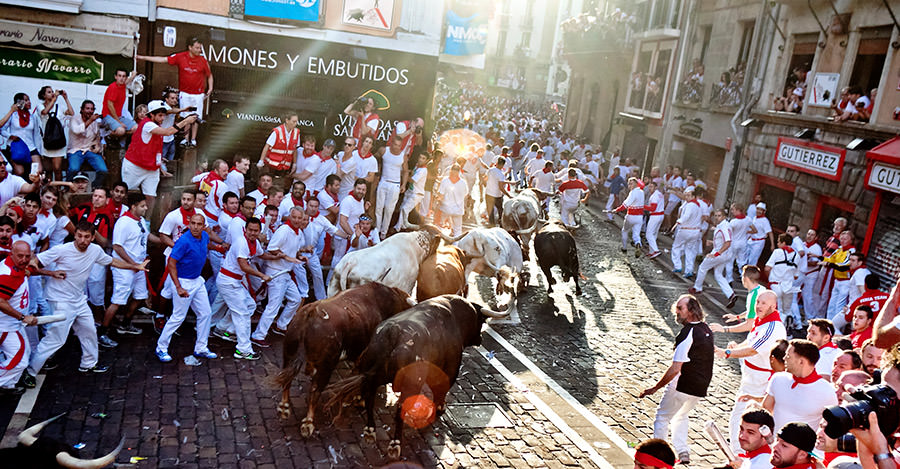 A vacation in Thailand, hiking the Inca trail or a business trip to Rio: every trip has a different level of risk. Unfortunately, no trip is without risk. Even a short excursion to your local grocery store could end poorly. But, there are ways to manage the risks.
Understanding the Risks of Travel
The first step to planning any trip, whether we are doing it consciously or not, is assessing the risks. Would you think of booking a flight to Damascus for vacation in 2016? Probably not, due to the current risks associated with traveling to Syria.
A recent article in Stratfor looked at the myth of 'total security,' or the idea that a location can be totally secure. The author pointed out a key, very interesting fact about travel. People tend to fixate on highly publicized events.
The 2015 and 2016 terrorist attacks in Europe show this to be accurate. Tourism to Europe fell, and many questioned whether it was safe to travel to the continent at all. But, understanding the risk can give us a better idea of the true situation.
Fires, natural disasters, accidents and disease kill far more people each year than terrorist attacks and homicides. One quote from the article sums this up nicely:
The bottom line is that there is no such thing as absolute safety and security. And since more people die from household accidents every year than from terrorism or criminal homicide, holing up inside your home is no guarantee of safety.
Mitigating Travel Risks
Once we understand that there are risks to traveling, we need to find ways to mitigate them. Let's use Brazil as an example. The primary risks associated with travel to Brazil are:
Crime– Petty theft is fairly common in tourist areas, but 'hard' crime occurs in many outlying regions.

Disease– Zika may have made headlines, but a variety of other infections are present including yellow fever, malaria, dengue fever, typhoid and hepatitis.

Political unrest– Protests have become more common in Brazil, especially during important events.
Now that we 'know' the risks, how can we mitigate them? The first step would be to learn more. In the case of crime, the U.S. State Department is a good resource as it offers country-specific web pages that discuss what to do in case something happens. It also discusses what to do in case of political unrest.
For disease, Passport Health has a wide range of resources to help educate about the potential risks in Brazil (and other countries) including vaccination pages, Brazil-specific pages and even information on how to get your visa for Brazil. By using these resources, you can learn more about the risks, and then start taking steps to mitigate them.
In the case of crime and political unrest, the key is to avoid potential trouble spots and then take certain precautions, like not wearing flashy clothing. But, you can't always avoid infection.
This is what vaccinations and other preventative measures are for. Through vaccination and items like antimalarials or mosquito nets, diseases can be often be prevented and trips can become even more enjoyable.
Change Your Mindset
Education and vaccination can only go so far in protecting you from risks. A change of mind needs to happen as well.
You may not be used to putting on mosquito repellent every time you go out, or looking in the opposite direction for a car in England. But, such behavioral changes could save your life.
The Stratfor article told the story of an American teacher in Libya who decided to go running every morning and was killed. While running isn't usually a risky activity, it can be if you are in an unsafe area. Remember this when you travel.
If you are worried about risks during your trip, do what you can to avoid them. Learn about which risks may be present, take steps to mitigate them, and be sure to keep them in mind as you go. No place is 100 percent safe, not even your home. Do what you can to make your journey as safe as possible.
To learn more about travel medicine and how it can reduce risks and protect you as you travel, see our travel medicine portal.
No matter what stage you are at in your trip planning process, be sure to contact Passport Health about what you need to stay safe. Our travel medicine specialists will make sure you have everything you need to stay safe as you travel. Call or book online to schedule your appointment today.
What do you do to prevent travel risks? Post your answer in the comments below or Facebook or Twitter.