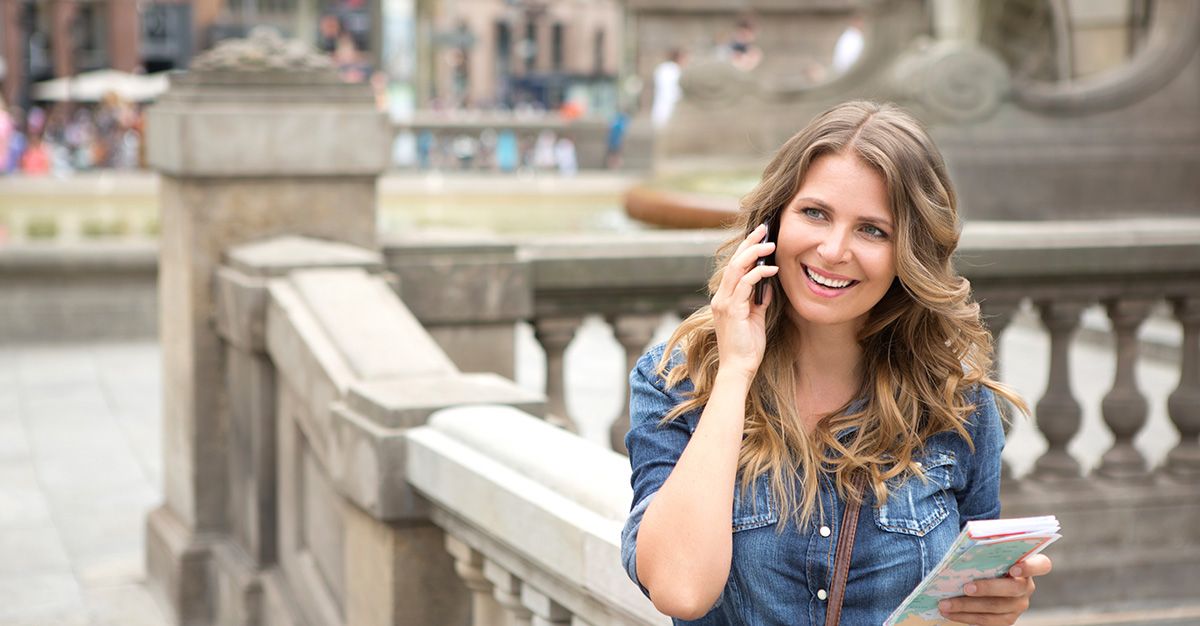 Top 4 Reasons Travel is Good for You:
Travel leads to higher educational achievement.
Travel lowers stress levels and helps productivity at work.
Travel leads to better relationships.
Travel may lower the risk of heart disease.
Everyone loves to travel. Trips provide new experiences, adventures, and memories that last a lifetime. Not only is travel fun; it provides a variety of surprising personal and health benefits. Studies show travel leads to a greater learning capacity, increased feeling of happiness and satisfaction, better family relationships, and even decreased risk of heart disease.
Is Travel Good For My Health?
Travel has been linked to a lower risk of heart disease. A nine-year study of 12,000 men found that those who took at least one vacation per year were 30% less likely to die from heart disease. Another study showed individuals who didn't take a vacation were twice as likely to have a heart attack.
Travel is also linked to a lower risk of depression. A 2005 study showed significantly decreased risk of depression among 15,000 women.
How Can I Stay Healthy While Traveling?
Travel is good for you for countless reasons, but to get the most out of your trip, staying healthy is a must! Make sure all your routine vaccinations are up-to-date including:
Some destinations, especially international ones, may require specific travel-related vaccines. A travel health specialist can help you identify what vaccines are right for your trip. The most common vaccinations are:
To learn more about what vaccines you may need for your upcoming trip, visit a Passport Health near you. Book online now or call us at .
Is Travel Good For My Mind?
Vacation and relaxation go hand-in-hand. Everyone needs time away from the office to rejuvenate. Studies show travel does reduce stress. It also improves our ability to handle stress long after we return home. Studies also show decreased stress in travelers had lower levels of stress hormones.
The benefits of travel and the resulting traveler's high extend into the workplace as well. Employees who travel have lower rates of absenteeism, higher productivity levels, and generally report feeling less burnt out.
Travel is a learning experience. The new cultures, cuisines, sights, and sounds provide countless opportunities to experience and learn something new. Just being in another country increases the traveler's knowledge and intercultural awareness.
Travel also helps students learn more. Studies show students who travel earn better grades than their peers who stay at home. These students also have stronger academic interests and more personal confidence. Students who travel abroad are almost twice as likely to complete a college degree.
Is Travel Good For My Relationships?
It's common knowledge that travel helps to bring people together by building lifelong memories. Couples are strongly and positively affected by trips taken together. More than 75 percent of adults credit travel with improving their interpersonal relationships. Studies show family travel can also significantly reduce behavioral problems and illness in children.
Travel, with proper pre-trip planning and preventative measures, improves learning, happiness, relationships, and health. So, what are you waiting for? Plan your next trip today!
Make sure you prepare for that trip as well. Passport Health clinics are conveniently located to serve you throughout North America. Schedule online or book by phone today by calling .