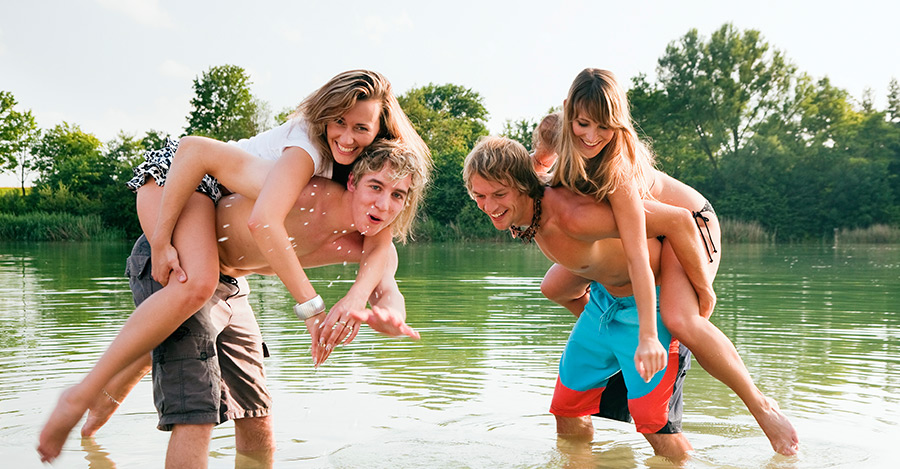 The snow is starting to melt, flu season is coming to an end and a break from school is on the horizon. That's right: it's almost spring break. Many schools have break at different times meaning spring break plans can vary. Here are some general rules to adhere to, no matter where you are going or what you might be doing.
Do your homework:
Before heading out on your spring break adventure, be sure to research your destination. Although this tip sounds basic, it is important. Some of the most common destinations for spring vacations need more preparation than an average trip.
Vaccinations– Some locales will have recommendations for the hepatitis A vaccine or the yellow fever vaccine, while only routine shots may be recommended for destinations like Florida.
Personal Prevention- Prepare for any personal restrictions you may have like gluten intolerance or diabetes. Relaxing vacations don't mean relaxed health regimens.
Traveler's Diarrhea– While not what you may want to think about when planning your trip, TD is a serious risk. Take a travelerr's diarrhea kit with you, especially if you're traveling to riskier destinations. This includes Mexico, the Caribbean or any developing country.
While you're there:
Avoid an Embarrassing Stop
Wherever you may be going, be sure to use good travel sense and follow the recommendations that you may have received from your doctor or Passport Health Travel Specialist. This includes:
Avoid food carts- While tempting at times, this local cuisine can lead to problems. Always choose well-cooked foods that have been prepared in front of you.

Use sunscreen at all times- Cloudy days may look like no UV protection is required, but, the most harmful rays are still getting through. Be sure to wear sunscreen at all times, when lounging at the beach or just walking around town.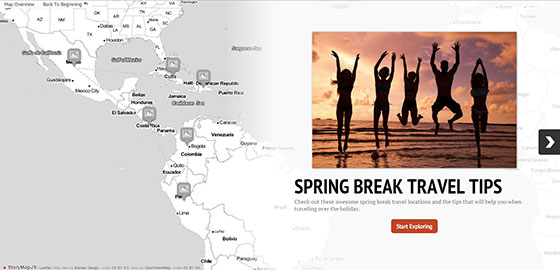 Before coming home:
Coming home can be a sad part of any vacation, but it also provides an opportunity to prepare for your next trip.
Start planning what you might want to do next time before you even leave, and then continue planning when you get home.
Stay mindful of what you're bringing home. You are typically not allowed to bring fruits, vegetables and other food home with you. Check with your airline and with your country's government so that you know what can travel back with you.
Vaccination is another way of making sure unwanted diseases like hepatitis or Japanese encephalitis don't travel home with you. Many diseases have week long incubation periods. This means you could return home then get a nasty surprise. Be sure to get vaccinated before you leave to avoid any unwanted traveling buddies.
To learn more about which vaccines you may need for spring break, see Passport Health's Travel Medicine portal. Or, schedule an appointment today by calling or booking online now.
Do you have any special plans for spring break? Share them with us! Comment below or on our Facebook page. Or, send us a tweet on Twitter using #PPHSpringBreak.