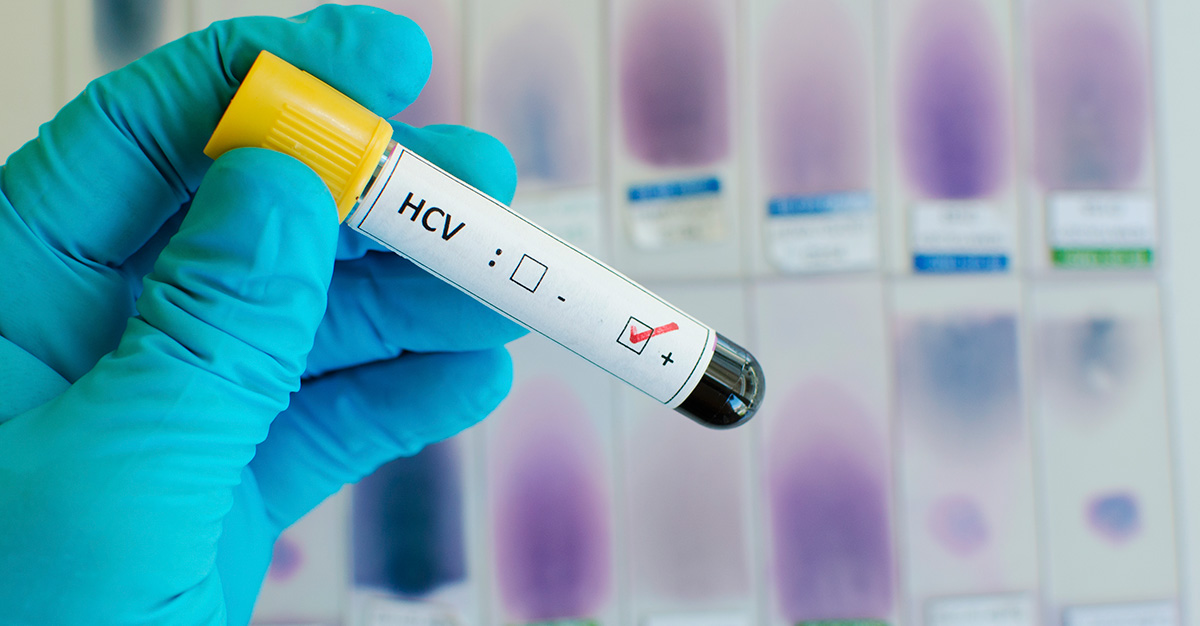 Key Takeaways:
Anyone who may have experimented with drug use and those who received blood transfusions before 1992 have a higher risk of hepatitis C infection.
Screening for hepatitis C is important for everyone who falls into a risk category.
Passport Health offers titer testing and the peace of mind that comes with the results.
What is Hepatitis C?
Hepatitis C is a viral infection that affects 3.2 million Americans. The virus spreads from person-to-person through contact with blood, often as a result of:
Injections (such as through drug-use)
Sharing of Tattoo Needles
Sexual Activity
Blood Transfusion (rare cases)
Victims of hepatitis C will often develop an acute illness with symptoms that include:
Fever
Body aches
Jaundice
Elevated liver enzymes
More often, the infection becomes chronic and over time, the virus causes damage to the liver. Hepatitis C can result in cirrhosis of the liver and liver cancer. According to the CDC, 16,000 Americans died of hepatitis C infection in 2010.
Who Is Most at Risk?
Hepatitis C is the most common blood-borne pathogen in the United States. Intravenous drug users are at the highest risk of infection. This includes individuals who may have used drugs only in their youth. People who received blood transfusions before 1992 are also at an increased risk of hepatitis C infection. If you fall into one of these groups, getting a hepatitis C titer test is good advice.
How can you get tested?
Many people do not know that they are infected with hepatitis C. Screening for the disease is important for anyone who falls into a risk category. Those who need a titer test can get one from a Passport Health clinic or from their primary care physician. Some local health departments also offer hepatitis C testing.
The hepatitis C titer test helps those infected understand how their bodies are managing the infection. This test measures the viral load of hepatitis C in a person's bloodstream. Passport Health clinics offer this test to anyone who wants to have the peace of mind that comes with the results.
What are the other types of Hepatitis?
Hepatitis C is not the only type of viral hepatitis. Hepatitis B is also a blood-borne pathogen. It is spread through sexual activity, intravenous drug use, and during childbirth. It also affects the liver and is the leading cause of liver cancer worldwide.
Hepatitis A is a food-borne disease spread by eating fecally contaminated food. It causes an acute illness that can be severe.
Though uncommon, hepatitis D and E do exist. Hepatitis D is an incomplete virus that requires parts of hepatitis B to cause illness. People co-infected with hepatitis B and D may have a more severe course of the disease. Hepatitis E is another food-borne disease most common in people who have contact with pigs, such as farmers.
Passport Health offers titer testing for hepatitis A and B infection, as well as vaccinations against these diseases. Hepatitis A is a two-shot series while hepatitis B vaccination requires three shots for complete immunity.
To learn more about hepatitis A and hepatitis B as well as their vaccines, see their respective pages.
---
Reprinting or republication of this post on websites is authorized by prominently displaying the following sentence, including the hyperlink to Passport Health, at the beginning or end of the post.
"Hepatitis C Titer Testing: Save Money and Your Life is republished with permission of Passport Health."
Simply copy and paste this code
: