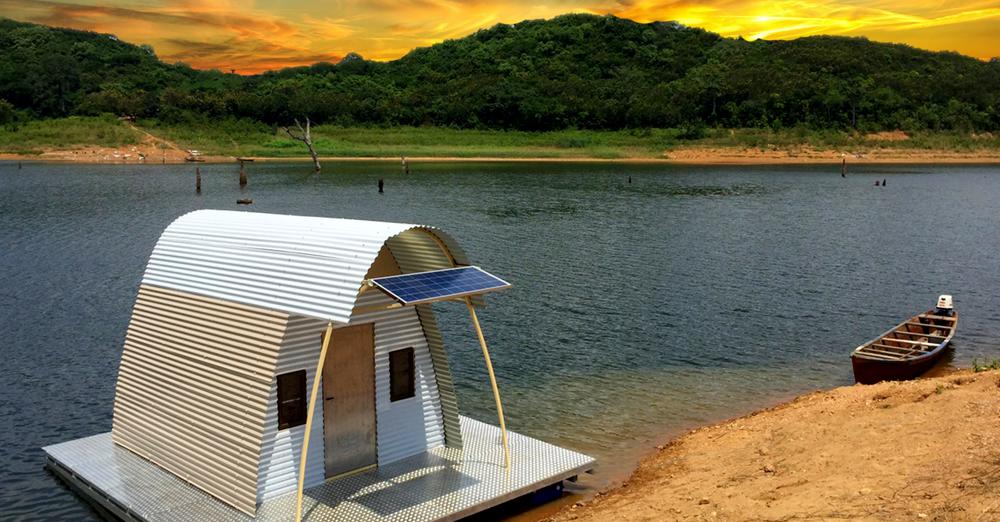 Over 30 percent of the world's population lives at or below poverty levels. Many of these impoverished individuals live on less than $1.25 a day, barely enough to eat, much less to have decent shelter. Some parts of the world, like Africa, remain in even more critical situations with over 97 percent of countries in need of some additional housing for their citizens or having a significant portion of citizens living in housing that is far below standard and can barely withstand a rainstorm. Abod Shelters is trying to change these facts with innovative housing designs and philanthropic work.
Abod Shelters started in a simple way with a simple story. Doug Sharp, a seasoned architect and builder, was traveling in South Africa when he met a woman living in an impoverished area.
"A woman took me by the hand and invited me into her home," Sharp said. "It was dark with holes everywhere that scraps did not [cover]. It was unsteady with one tiny window. But, what impressed me was 'her pride to have it.' A home is the only means here to express one's identity. I knew then, we must step up to create better housing for these forgotten families."
Sharp came home from that trip and put his words into action by stepping up to the challenge. As chairman of BSB Design, Sharp was in a unique position to help. BSB Design is a leading residential and commercial architecture and land planning firm in the U.S. and worldwide. This connection, along with BSB and Sharp's years of experience, allowed for what otherwise may have been a small step to become an enormous one.
Together, they founded Abod Shelters and made the organization's vision to democratize housing in the developing world, its mission to build a foundation for affordable sustainable communities for those in need, and its goal to provide real value to individuals and help support local economies.
Using a novel pop-up design, Abod Shelters' homes are mobile, allowing individuals to move freely if they must do so while still providing protection and stability to those who use them. So far, the organization has built many homes and is planning a community in Cape Town which will have 100 homes. Although this project is just start in an area like Cape Town, where 1.9 million people live in makeshift dwellings, it is indeed a start that will offer great benefit.
In the coming years, Abod Shelters hopes to increase its ability to help those in need by building key partnerships to accomplish its goals. Since November 2014, Ty Pennington, for example, has been helping the organization plan, build, and recruit, and the organization hopes to get other companies and individuals on board soon.
To find out more about Abod Shelters, the good work the group does, and how you can get involved, please visit the organization's website.
Is there a person or company you would like to see featured in Doing Good Globally? Let us know in the comments below or by emailing our editorial staff.