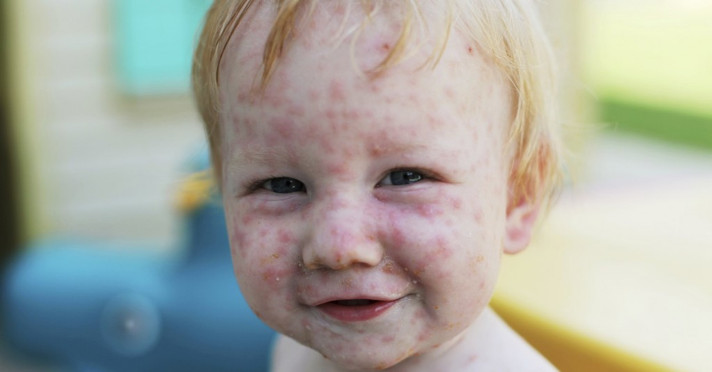 Just over 20 years ago, chickenpox was a common childhood disease, affecting as many as 4 million children in the United States each year. Now, after the introduction of the chickenpox vaccine, the number of children impacted by the disease has dropped by as much as 90 percent. But, the chickenpox vaccine could also prove to be end of another common infection, shingles.
Shingles, also known as herpes zoster, is caused by a reactivation of the chickenpox virus in those who have been infected. The virus can cause some serious problems, including nerve damage in some individuals and possible blindness, if the infection reaches a person's face. However, research shows those who receive the chickenpox vaccine have a significantly lower chance of contracting shingles later in life, much lower than those who were infected by chickenpox as children.
Vaccination rates for chickenpox vary between regions in North America with locales that mandate children be immunized to start school having the highest percentage. Hospitalization rates due to the disease have dropped over 90 percent since the varicella vaccine was introduced, and, like measles, eradication is seen as possible, as long as vaccination rates improve.
What many parents don't realize is there is potential risk involved in not giving their children a chickenpox vaccination, especially if they contract shingles. If the parents themselves contracted the virus as children, they may have shingles later in life, and their shingles could infect a child that has not been immunized. This becomes dangerous as a child ages. Once he or she enters the teen years, chickenpox can go from being a nuisance to a life threatening infection.
Chickenpox vaccination is truly a one-two punch: it stops the initial virus and can help prevent shingles later on in life. For children, it is invaluable. It will help protect them while they are young and provide additional protection if their parents or friends contract either disease.
To learn more about chickenpox, see our page on the immunization.
What did you do when your child contracted chickenpox? Or did they not? Let us know in the comments below or on our Facebook page. Also, feel free to chat with us on Twitter.