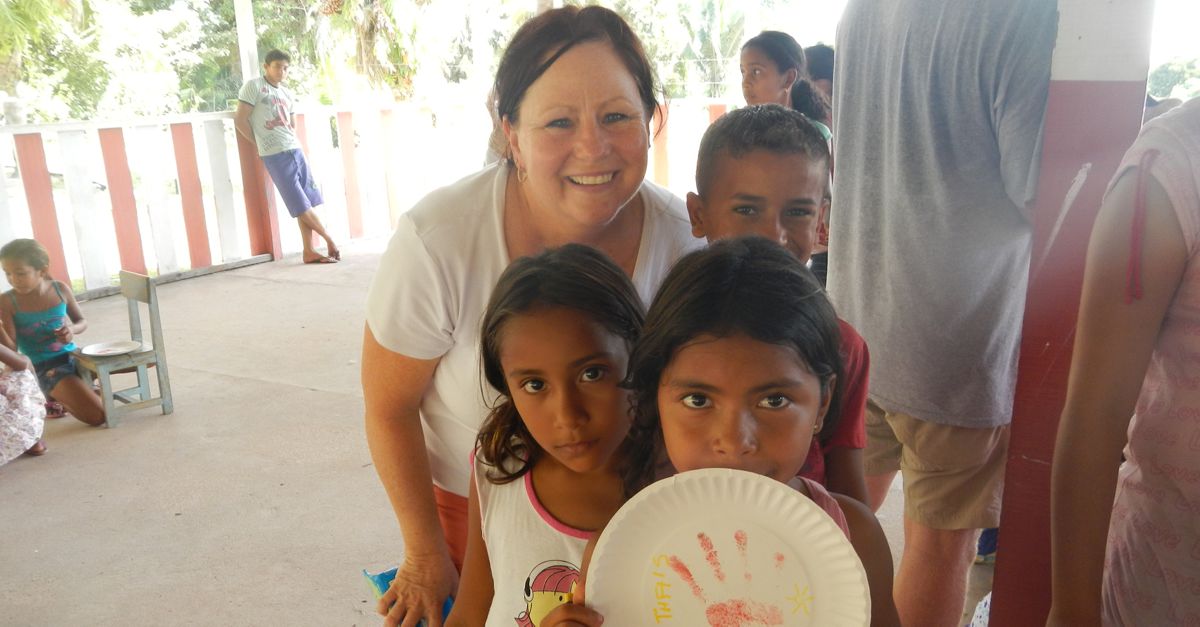 In June 2013, Wanda O'Donnell, BSN, Travel Nurse Consultant, traveled to Brazil as part of a medical outreach mission. Now, she is the focus of our first "Sharing the Journey" post, an opportunity for Passport Health travelers to share their travel experiences.
Part of what makes Wanda's journey unique is what happened before her departure. While preparing for her trip to Brazil, Wanda came to Passport Health, and, in her words, immediately fell in love.
"That's how I found Passport Health. I was going on this mission trip and needed vaccines, and came in for a consult and absolutely fell in love with what they were doing. The services and the vaccines, all of it. I expressed an interest in working as a Travel Consultant in their office. Two days after my visit to Passport Health I dropped off a copy of my resume. That is how I became a Travel Nurse Consultant at Passport Health."
Wanda is just one of the many fabulous nurses offering care to clients throughout the Passport Health network and the Louisville area where she lives.
Recently, Wanda sat down and shared with us the story of her journey. What follows are her own words:
"I had the opportunity to be a part of a medical missions group from Louisville, KY, to Brazil in June 2013. Our group was comprised of medical doctors, dentists, a pharmacist, medical students, nurses and other medical personnel. Many were with the University of Louisville. I was there to help assist as a nurse and we rotated through various roles.
Our prep mainly was meetings and organization type things. Getting medications, donations and other supplies we could give out.
We flew from the United States to the city of Manaus, Brazil, on the Amazon River, and were met by the Amore Ministries staff at the airport. We boarded the Amore Beatrice houseboat and traveled up the Amazon River to bring medical, dental, vacation bible school, and support to the missionaries and villagers within the region.
We traveled past the city of Obidos, Brazil, and up a finger of the Amazon to a region that normally is too shallow for the Amore Beatrice to travel. We provided medical care, vitamins and de-worming medicine through the clinic along with glasses and dental care.
I also was able to teach the children of the village who participated in vacation bible school, how to properly wash their hands and brush their teeth. We had puppets to talk about why it is important to wash hands and how to properly wash. The children had a lot of fun and were able to take home a bar of soap.
A member of our team who spoke Portuguese composed a song about how to brush their teeth. Each child was able to take home a toothbrush, toothpaste and a song to remember how to properly brush.
The biggest contribution from our trip was the opportunity to install a water purification system for the village and teach them how to maintain the system. It was such a blessing to not only treat gastrointestinal problems related to ingesting unclean water, but to also be able to tell them that tomorrow, you will have access to clean water. One of the village ladies that I treated in the clinic, came to the water purification system dedication, thanked me for helping her feel better and brought papaya as a gift. She is such a beautiful soul whom I will never forget.
These individuals' needs are so basic and when we can meet those needs, it can make such a huge difference in their health. I know that my life is forever changed spending twelve days on the Amazon. We were on an open air boat with heat, humidity, and insects, but that is not what I remember. I remember the people, the children and the lives we were able to touch. To this day, my eyes tear up looking at pictures. I will definitely return!"
If you'd like to learn more about mission travel, see our page on the subject, and to find a Passport Health clinic near you to prepare your health for any type of trip, see our locations page.
We'd love to feature your travel stories! Email us about your experience and be featured in an upcoming "Sharing the Journey" post.
CORRECTION: Minor requested changes have been made to this piece since publishing.