Measles is a potentially deadly disease that spreads rapidly in an unvaccinated population. Especially due to the media attention the disease has garnered recently and the fact that we are still in flu season, you may be wondering whether an illness is influenza, measles, or maybe something else. Although you should always receive a diagnosis from a healthcare professional, the infographic posted below is a quick guide to some of the key differences between measles and influenza.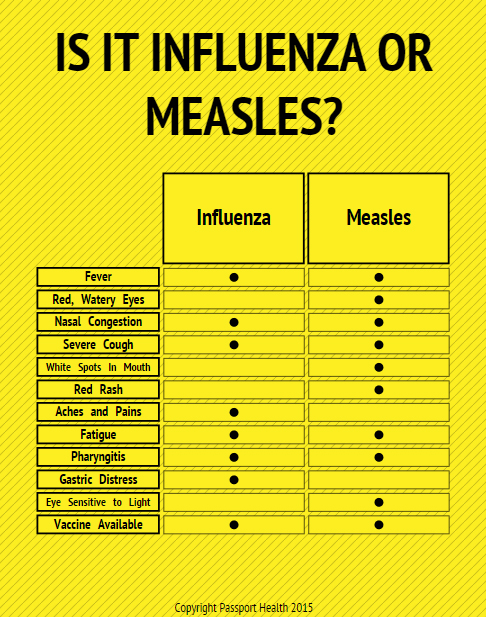 Remember that both influenza and measles are preventable through vaccination. Both vaccines have been deemed safe by the Centers for Disease Control and are very effective at stopping the spread of the viruses and lessening their effects should you still get infected.
For more information about influenza, see the Passport Health influenza portal, and, for information on measles, see our measles page.
Any further questions? Comment below, look us up on Facebook, tweet us, or email us, and we'll see what we can do to help or even help you arrange an appointment with a Passport Health specialist!