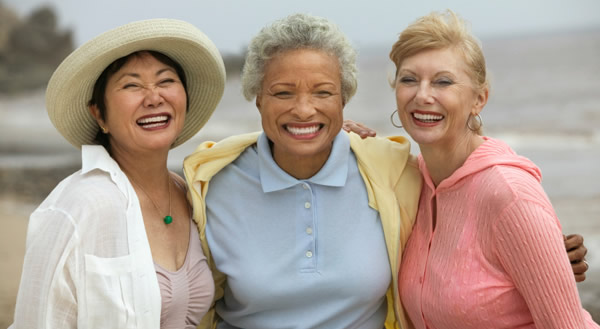 Shingles and the Risk for Heart Attack and Stroke
Shingles (Herpes zoster) is caused by the same virus that causes chickenpox (varicella). People tend to contract chickenpox when they are children. This initial infection causes painful rashes, blisters and can lead to significant scarring if proper care is not given. However, the infection never leaves the body, even after the outward symptoms subside.
Anyone who contracted chickenpox as a child is at risk of developing shingles later on in life, especially after they reach the age of 50. Shingles often starts with pain and tingling in the area of the body where a rash will later develop. The condition is often accompanied by fever, chills and headache. The rash itself can persist for seven to 10 days, and the affected person is usually back to normal in two to four weeks. However, in severe cases, shingles can affect the eyes, leading to blindness.
A recent British study published in the journal Neurology has demonstrated that there is a link between shingles and an elevated risk of heart attack or stroke. Subjects were followed for over six years after they developed shingles. The risk of having a stroke was not significantly increased in the overall group, but the chances of subjects experiencing a transient ischemic attack (TIA) or "mini-stroke" increased by 15 percent. The risk of heart attacks in the larger group was raised by 10 percent.
The biggest increase in risk was among those who developed shingles before the age of 40. Subjects in this group faced a 74 percent increase in the risk of having a stroke. This is because the shingles virus seems to be able to spread and affect the cerebral arteries, which can lead to strokes. The researchers who performed the study have recommended that anyone who develops shingles before the age of 40 be closely monitored for strokes or heart attacks by their health specialist. They have also suggested that more adequate prevention against shingles could be provided to people under the age of 60. This newly published research confirms that shingles is indeed a serious health risk and should be addressed through vaccination as soon as possible.
What Can Be Done to Prevent Shingles?
The best prevention for shingles is through vaccination. The vaccine is usually given to people over the age of 60, but there is FDA approval for the use of this vaccine for those between the ages of 50 and 59. The final decision on vaccination lies with you and your health specialist. You should get the shingles vaccination even if you have developed shingles in the past as you could still be at risk in the future.
Most people do not experience any side effects from the shingles vaccine, but others may notice a small rash or blister at the injection site. People with allergies to either gelatin or neomycin, an antibiotic, should not get the shingles vaccine. Anyone who is HIV positive, suffers from leukemia or lymphoma, or who is otherwise immuno-compromised should also avoid getting the vaccine. If you are experiencing an active shingles infection, then you will not be able to receive the vaccine. In addition, pregnant women should not receive the shingles vaccine.
Where Can I Get a Shingles Vaccine?
If you are concerned about the long-term consequences you may face if you contract shingles, you may want to visit a travel health specialist as soon as possible. He or she will be able to provide you with a full medical exam and administer the shingles vaccine if you meet the criteria for immunization.
Sources
CDC Information Page on Shingles Vaccination
CNN Health Article on the Link Between Shingles and Heart Attack Risk
Medical News Today on Shingles-Associated Risks
Milvax Shingles Information
New York Times Article on Recent Findings