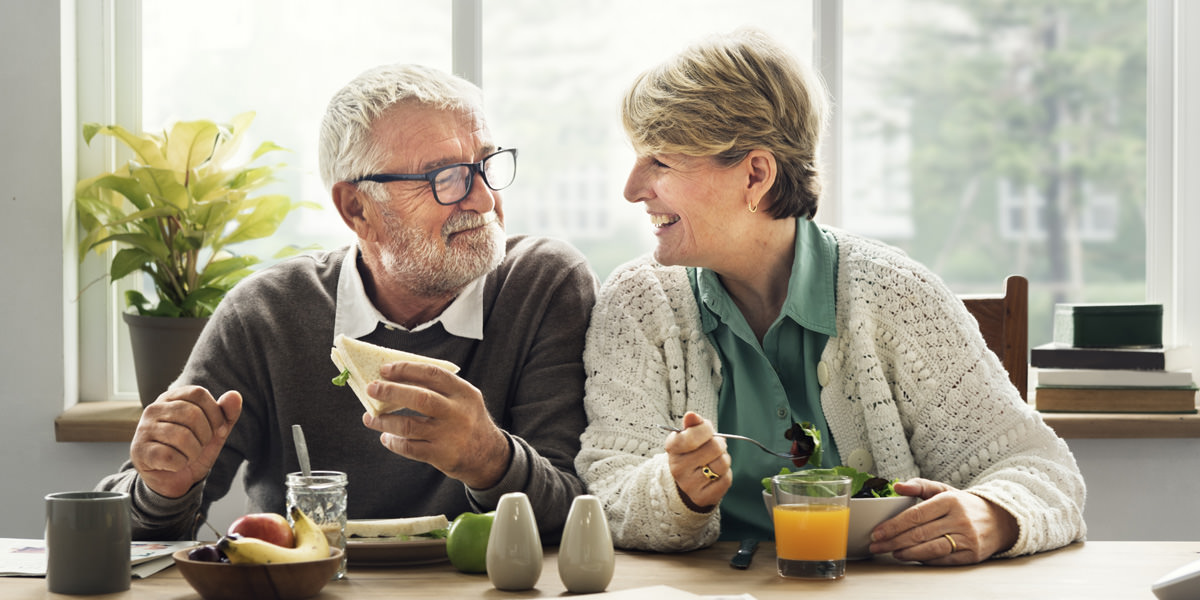 High-Dose Flu Vaccines for Seniors
What Is a High-Dose Flu Vaccination?
A high-dose flu vaccination is specifically designed to help seniors stay healthy throughout the flu season. The vaccine contains four times the antigens of a regular flu shot. This will help your system produce more antibodies and provide extra protection.
Studies show a high-dose or adjuvanted vaccine protect at least 60 percent better than normal immunizations.
How Do High-Dose Flu Vaccines Help Seniors?
As we age, our immune systems do not function as well as they once did. High-dose immunizations are designed to help our bodies better fight infection with more antibodies. These antibodies will support the immune system in fighting off infection.
The CDC reports that 80 to 90 percent of all flu-related deaths are among those over 65. High-dose flu vaccinations are designed and recommended to help keep seniors safe all year long.
How Are High-Dose Flu Shots Different?
These vaccines will often contain extra ingredients to help older bodies fight off infection.
The CDC has not made a specific recommendation for which high-dose flu vaccine is best for seniors. A healthcare professional will be able to help you determine which is best for your needs.
Who Should Get a High-Dose Flu Vaccination?
High-dose immunizations are only approved for individuals over the age of 65. It is not recommended for those with a history of severe allergic reaction to the flu shot or to other vaccine ingredients. If you are concerned about which flu vaccine is right for you, speak with your primary care physician.
Are High-Dose Flu Vaccines Safe?
Yes. High-dose immunizations are just as safe as a traditional flu shot. Reactions are rare and generally very mild such as arm soreness.
Where Can I Get a High-Dose Flu Shot?
Customer Reviews
Passport Health –

High Dose Flu Vaccine

Overall rating: 5 stars – 7 reviews

"

Great Experience!

"

"My nurse was very friendly, & I was in an out in a flash! I went in to get my flu shot and it was a quick and easy process."

"

Efficient, Professional

"

"The nurse was prepared and had read my on-line history and profile before the consult. She was professional and courteous. She had good information on the the high-dose vaccine and materials to take home to prevent illness."

"

Efficient and thorough

"

"Filling in your online forms ahead of your visit aides Passport Health keep your time precious, as does arriving before your appointment. I chose Passport Health, because they were offering high dose flu shots. Since this time was 'merely' a flu shot, I was in and out in a few minutes. Yet I did receive an intake with the nurse, and all my questions were answered. At no time did I feel rushed."

"

Excellent!

"

"I had a great experience getting a high-dose flu shot here! My nurse was attentive and interested in me. She also made sure that all of my paperwork was completed thoroughly before leaving the office. I even got in before my appointment time! No complaints!"

"

Easy efficient service

"

"Checked around and the price for the high-dose flu shot were very competitive!"

"

Excellent Service

"

"We are visitors to AZ and are leaving here to go on a cruise and have been told by cruise line that at one of our stops there is Malaria. Jodi was so helpful with her advice and assisted us with our travel meds, we even got a high-dose flu shots. Wonderful service!!"

"

Great Experience

"

"Linda was a huge help and well prepared. She even made time for me to come back and get a high-dose flu shot an hour later. Very friendly"

On This Page:
What Is a High-Dose Flu Vaccination?
How Does the High-Dose Flu Vaccine Help Seniors?
How Is the High-Dose Flu Shot Different?
Who Should Get the High-Dose Flu Vaccination?
Is the High-Dose Vaccine Safe?
Where Can I Get a High-Dose Flu Shot?