From typhoid to cholera to hepatitis A, Passport Health carries the most common travel vaccines in-stock and ready for your trip. No need for a second appointment.
Be sure to get your yellow fever vaccination before traveling anywhere the virus is present. Yellow fever is spread by mosquitoes, can be highly dangerous. Vaccination protects you and others in the region you are visiting.
Use a dedicated travel clinic specializing in yellow fever, like Passport Health. They can also guide you on other vaccines and medications needed for your journey. Passport Health clinics are authorized to administer the yellow fever vaccine and provide a yellow card as proof, which some countries require for entry.
Travel clinics make it convenient to receive all necessary vaccinations in one session. Passport Health keeps yellow fever and other essential travel vaccines in stock, simplifying your travel health preparations.
Passport Health provides a range of wellness programs to employers in the region, including flu prevention and wellness. On-site flu clinics, physicals, and wellness screenings are among them. Find out more today.
Details & Directions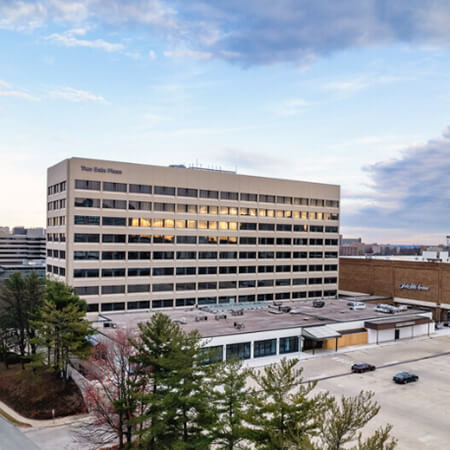 Passport Health's Bala Cynwyd location offers a variety of vaccinations, medications and advice to help you stay healthy at home and abroad.
Schedule an appointment today by booking online or calling .
Schedule Your Appointment Today
Customer Reviews
"

Wealth of travel information

"

"Very informative visit to cover all of our travel needs for our upcoming trip. Detailed, easy to digest information and the ability to take the needed medication home the same day was a plus."
"

Great staff

"

"Everyone was very helpful. The nurses took the time to explain all the suggested vaccines. They also discussed mosquito control which is really important for where I am traveling."
"

Top Notch First Experience

"

"Doctor was very personable with a great sense of humor as well as very informative with her advice. I was early for my appointment and I was seen immediately. Wonderful experience."
"

Very Helpful

"

"We learned some new and useful information, in addition to our vaccinations. We were able to buy supplies there, rather than shopping for them later. Thank you."
"

Great Service

"

"I came early and was in and out in 10 minutes. My nurse was very nice and encouraging. Wishing me well on my travels."
"

Great Experience

"

"I had a wonderful experience with the nurse. She was friendly, thorough and made the process very easy. Highly recommended!"