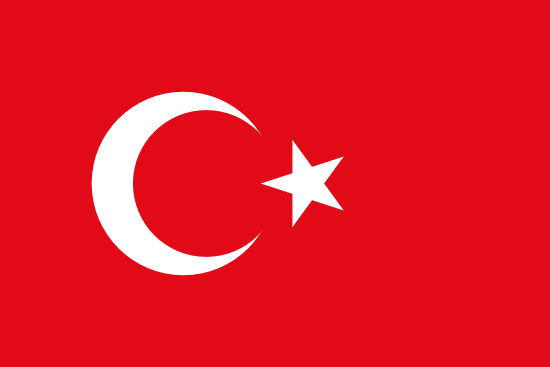 Travel Vaccines and Advice for Turkey
Bazaars, Hamams, beaches, museums, the cities, and the ruins are some of Turkey's amazing sites.
When travelers are looking for a place to rest their heads, Turkey offers some of the best boutique hotels. The Keyebek Hotel, the Alcati, the Safranbolu, the White Garden Pansion, the Nisanyan Hotel, and the Casa di Bava are amazing places to stay.
Turkey also offers tours for travelers to see the sights. It gives tourists the chance to immerse themselves in the history and culture of Turkey. Taking pictures makes travelers capture their own memories on film.
Whether you love seeing the sites, being adventurous or learning about history and culture, Turkey a perfect place to visit.
Do I Need Vaccines for Turkey?
Yes, some vaccines are recommended or required for Turkey. The CDC and WHO recommend the following vaccinations for Turkey: hepatitis A, hepatitis B, typhoid, rabies, anthrax, meningitis, polio, measles, mumps and rubella (MMR), Tdap (tetanus, diphtheria and pertussis), chickenpox, shingles, pneumonia and influenza.
See the bullets below to learn more about some of these key immunizations:
See the tables below for more information:
Recommended Travel Vaccinations for Turkey

VACCINE
HOW DISEASE SPREADS
DETAILS

Hepatitis A
Food & Water
Recommended for most travelers
Hepatitis B
Blood & Body Fluids
Accelerated schedule available
Typhoid
Food & Water
Shot lasts 2 years. Oral vaccine lasts 5 years, must be able to swallow pills. Oral doses must be kept in refrigerator.
Rabies
Saliva of Infected Animals
High risk country. Vaccine recommended for long-term travelers and those who may come in contact with animals.
Anthrax
Animals & Biological Agents
Vaccination may be recommended or required for U.S. government employees or contractors.
Polio
Food & Water
While there is no active polio transmission in Turkey, it is vulnerable for outbreaks. Considered a routine vaccination for most travel itineraries. Single adult booster recommended.
Routine Vaccinations for Turkey

VACCINE
HOW DISEASE SPREADS
DETAILS

Measles Mumps Rubella (MMR)
Various Vectors
Given to anyone unvaccinated and/or born after 1957. One time adult booster recommended.
TDAP (Tetanus, Diphtheria & Pertussis)
Wounds & Airborne
Only one adult booster of pertussis required.
Chickenpox
Direct Contact & Airborne
Given to those unvaccinated that did not have chickenpox.
Shingles
Direct Contact
Vaccine can still be given if you have had shingles.
Pneumonia
Airborne
Two vaccines given seperately. All 65+ or immunocompromised should receive both.
Influenza
Airborne
Vaccine components change annually.
Meningitis
Airborne & Direct Contact
Given to anyone unvaccinated or at an increased risk, especially students.
Bird flu has been found in some parts of Turkey. While the most recent case was in 2003, there is still some risk. Avoid contact with poultry while in the country and be sure to receive a flu shot.
Visit our vaccinations page to learn more. Travel safely with Passport Health and schedule your appointment today by calling or book online now.
Customer Reviews
Passport Health – Travel Vaccines for Turkey

Overall rating: 5 stars – 4 reviews

"

A must for travelers

"

"I was a sceptic prior to my appointment but once there I knew it was a necessity. 1 – a wonderful nurse knowledgeably explained what was required for our trip to Turkey. 2 – assisted us in selecting the proper medicines. 3 – very helpful helping us understand the areas we will be traveling. A must see before traveling anywhere. Thanks"

"

Super Service

"

"We went to Passport Health this morning to get immunizations for our upcoming trip to Turkey and Africa. We had an appointment and were seen on time! All our questions were answered and shots were given. It was a pleasure to do business with people who know their business."

"

Why the experience was excellent

"

"Our guide to the potential world of illnesses awaiting us in Turkey was begun with a a cheerful smile and a genuinely warm welcome. He was informative without being scarey…and did a good job at putting the risks into perspective. .He displayed a sense of humor about his task without compromising the information at hand and my sense was that he is most adaptable to all types of clients and would be able to hand hold if necessary."

"

Great Service

"

"My husband and I came to Passport Health as it was the only clinic in the area that provided one of the shots the CDC recommended for our trip to Turkey. The nurse was fabulous and took time to answer all of our questions as well as called in a preventive prescription to our pharmacy."

Do I Need a Passport or Visa for Turkey?

A visa and passport are required for entry to Turkey. Make sure your visa has at least six months validity and one page for an entry and exit stamp.

Sources: Embassy of Turkey and U.S. State Department

Entry to or from other Middle Eastern countries can be complicated. Consult with a travel documents specialist as you plan your trip.

For more information, see our Turkey visa page. Or contact a Passport Health Passport and Visa specialist by calling 1-844-366-8472 or by filling out our online form.

What Is the Climate like in Turkey?

Turkey has a diverse climate with seven different climatic regions. Here are the following regions in Turkey.

Marmara — This region has a country atmosphere with farmlands for fruits, vegetables and grains. Winter temperatures are cold while summers can reach the high-90's.
Mediterranean — With high mountain ranges and amazing beaches, it is a must visit. It has beaches and fertile plains. The temperatures range from 45C/113F to -5C/23F with a rainfall of 31 inches.
The Black Sea Coast — Stretching for over 1,000 miles, this coast has lush green grass and often rains. The region is known for their cherries and hazelnuts. Temperatures range from the low-teens in winter to high-80's in summer.
Anatolia —The weather is warm most of the time. In the summer the temperature can reach 115 degrees. Winters are cold, as low as 10 degrees.

How Safe Is Turkey?

Traveling to Turkey does pose more risk than many other regions. Terrorist attacks have been known to occur and traveler safety is at risk. Travel to the southeastern regions is not recommended.

More urban areas like Istanbul are safer destinations. Increased security and government efforts have helped secure these regions. But, crime is still committed against travelers. Petty crime, like pickpocketing, is common.

Do not walk alone at night and travel with a group during the day. Be aware of your surroundings at all times, especially at tourist sites as theft is more common there.

Keep a copy of your travel documents with you at all times.

The Pamukkale Thermal Pools

For travelers who need to relax after a long day, the thermal pools are an ideal place to unwind.

The breathtaking frosted landscape will amaze tourists. The white calcareous castles were made from limestone thermal springs. This allowed the deposits of calcium to become potholes, stalactites, and cataracts. The healing properties have been known to help with asthma and rheumatism.

What Should I Take to Turkey?

When you travel to Turkey, you need to think about what to take with you. Here are the following things you should take on your trip.

Dress Code — Pack clothes and shoes that are comfortable, yet modest. It's a good idea to pack for every occasion whether it's in the city, at the beach, on a yacht cruise, or for the weather. You want to be respectful when visiting certain places in Turkey.
Tickets, Money and ID — Make sure you keep copies of everything with you when traveling to and around Turkey. Officials can, and do, ask for documentation at various times and could detain you if you do not have what is required.
Medicine — Make sure to bring any prescriptions medications you may need with you, in your carry-on. Be sure to keep them in a safe place once you arrive to avoid any incidents.

U.S. Embassy in Turkey

All Americans visiting Turkey should register online with the U.S. Department of State before departure. This will inform the office of your travel plans within the country and will allow them to reach out in the case of an emergency or evacuation.

Once in Turkey, the information for the U.S. Embassy is:

U.S. Embassy Ankara
110 Atatürk Blvd.
Kavaklidere, 06100 Ankara
Turkey
Telephone: +(90) (312) 455-5555
Emergency After-Hours Telephone: +(90) (312) 455-5555
Fax: +(90) (312) 466-5684

Stay safe abroad with Passport Health. Call or book online now and start traveling safely today!

On This Page:
Do I Need Vaccines for Turkey?
Do I Need a Passport or Visa for Turkey?
What Is the Climate like in Turkey?
How Safe Is Turkey?
The Pamukkale Thermal Pools
What Should I Take to Turkey?
U.S. Embassy in Turkey