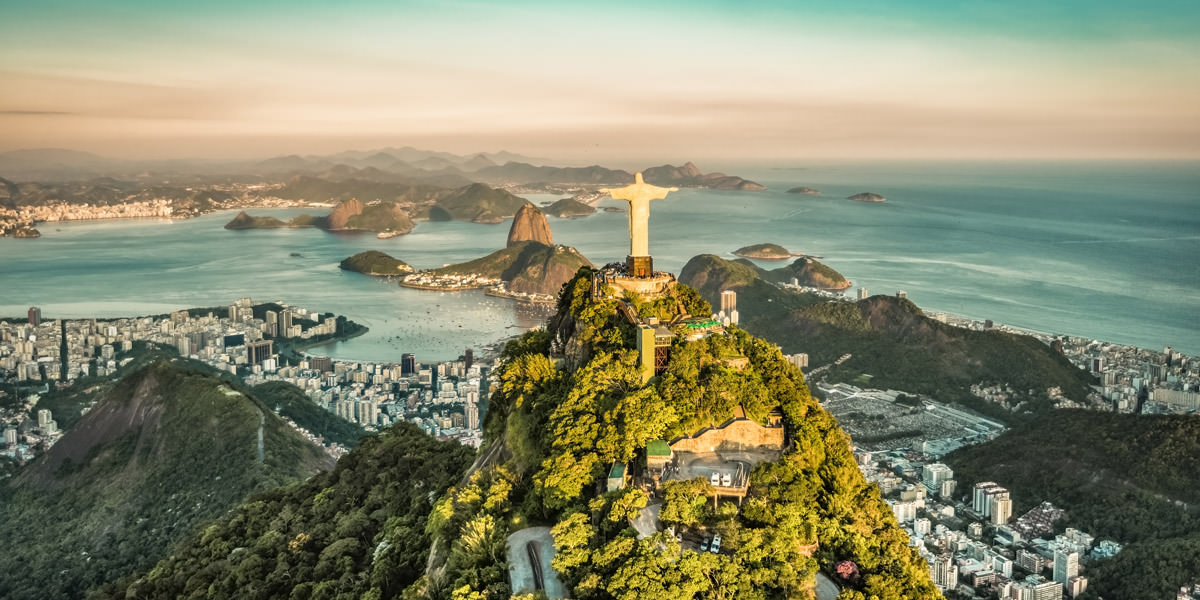 Travel Vaccines and Advice for Central and South America
Machu Picchu, Rio de Janiero, the Panama Canal. Central and South America is one of the best regions for exotic travel. It provides multiple Wonders of the World and a wide variety of cuisines and cultures to explore. But, there are some risks involved.
Passport Health offers all the medications and vaccinations you may need to travel safely throughout Central and South America. See our What Vaccines… section to learn more.
Countries in this region include:
What Vaccines Do I Need for Central and South America?
The CDC and WHO recommend the following vaccinations for travelers to Central and South America: hepatitis A, hepatitis B, typhoid, cholera, yellow fever and rabies.
Some routine vaccinations are also recommended, this includes: measles, mumps and rubella (MMR), tetanus, diphtheria and pertussis (Tdap), influenza, chickenpox, shingles, pneumonia, meningitis and polio.
COVID-19 vaccination is recommended for travel to all regions, both foreign and domestic. Check with your local Passport Health clinic if immunization is offered in your area.
Proof of yellow fever vaccination may be required for some travelers, based on their specific itinerary.
See the table below for more information:
Recommended Travel Vaccinations for Central and South America

VACCINE
HOW DISEASE SPREADS
DETAILS

COVID-19
Airborne & Direct Contact
Recommended for all unvaccinated individuals who qualify for vaccination
Hepatitis A
Contaminated Food
or Water
Recommended for most
travelers to all regions.
Hepatitis B
Contaminated Body
Fluids (Sex, needles, etc.)
Recommended for most
travelers to all regions.
Typhoid
Contaminated Food
or Water
Recommended for most
travelers to all regions.
Cholera
Contaminated Food
or Water
May be recommended based
on your specific itinerary.
Yellow Fever
Mosquito-borne
May be recommended or required
for most of the region.
Rabies
Infected Animals
Vaccine recommended for long-term travelers
and those who may come in contact with animals.
Recommended Routine Vaccinations for Central and South America

VACCINE
HOW DISEASE SPREADS
DETAILS

Measles Mumps Rubella (MMR)
Various Vectors
Given to anyone unvaccinated and/or born
after 1957. One time adult booster recommended.
Tdap (Tetanus, Diphtheria and Pertussis)
Wounds or
Airborne
One adult booster of pertussis recommended
for most travelers.
Influenza
Airborne
Generally recommended for all travelers.
Vaccine components change annually.
Chickenpox
Direct Contact
or Airborne
Given to those unvaccinated that
did not have chickenpox.
Shingles
Direct Contact
Recommended for individuals 50+. Vaccine can
still be given if you have had shingles.
Pneumonia
Airborne
All individuals 65+ or immunocompromised
should receive this vaccine.
Meningitis
Airborne or
Direct Contact
Given to anyone unvaccinated or at an
increased risk, especially students.
Polio
Contaminated Food
or Water
Generally considered a routine vaccination.
Single adult booster recommended.
Customer Reviews
Passport Health – Travel Vaccines for Central and South America
Overall rating: 5 stars – 10 reviews
"

South American Advice

"

"This is a very worthwhile exercise whether you travel or not. It includes an review of your immunization, a recent overview of health concerns around the world, good advice and the convenience of getting your inniculations immediately. The nurse we had was excellent!"
"

Excellent Service

"

"The nurse was thorough and explained why vaccines were recommended for South America and helped me make educated decisions about my vaccine choices."
"

Very helpful

"

"Very helpful not only with what vaccinations to get, but had lots of other tips and advice about traveling to South America. Great customer service!"
"

Helpful Experience

"

"The nurse was very helpful, thorough and organized. I like that I could fill out my information about my South American trip ahead of time so that she was ready to go when I arrived and the appointment was quick."
"

Honest and efficient

"

"I took my vaccination record with me and it was determined that I did not need an additional yellow fever vaccination for South America. My other immunizations and the options were explained clearly and concisely."
"

Yellow Fever

"

"Staff was thorough, attentive and made sure that I completely understood the process, risks and benefits. Very Professional, thoughtful and took personal interest in my specific situation going to South America."
"

Highly efficient clinic

"

"My appointment went off seamlessly. Appointment started on time with no waiting virtually. Immunizations for Central America briefly explained, paperwork signed, shot administered and out the door I went."
"

Professional, easy to work with

"

"Helped me with some last minute vaccinations. Did a great job explaining what I was receiving, as well as other CDC recommendations and general travel tips for Central America."
"

Wonder Experience

"

"My experience was quick and easy. The nurse was very transparent and informed me on how my medicine should be taken and cared for while in Central America. I would recommend highly."
"

Help With Central American Trip

"

"Our service representative and our nurse was very friendly ,understanding and very knowledgeable. We will definitely be back if/when we need more shots for travel!"
Are There Other Health Concerns in Central and South America?
While a beautiful destination, there are some additional risks for travel to Central and South America.
Dengue and Zika are present in most countries in the region. Unfortunately, there is no vaccination or medication to prevent these infections. Make sure to bring and use mosquito repellent and netting. Avoid being outside at dawn and dusk when mosquitoes are most active.
Malaria is prevalent in some regions, especially jungles. Be sure to speak with a travel health specialist about your antimalarial options. Your specialist will be able to provide you with the best information based on your specific travel plans.
Travelers' diarrhea is a risk for all travelers. Recent studies show up to 70 percent of travelers will contract some form of diarrhea during their trip. This can lead to missed work days, travel experiences and more. Make sure to take precautions by eating at reputable establishments, washing hands regularly and bringing a travelers' diarrhea kit.
What Are the Entry Requirements in Central and South America?
Many of the most popular destinations in Central and South America do not require visas. But, major countries like Brazil and Paraguay do. Make sure you to verify your travel document requirements before leaving on your trip.
Many countries require proof of yellow fever vaccination for entry when arriving from a country with transmission or upon entry. Check with your travel health specialist or the specific destination advice page to learn more about your specific destination's requirements.
See the below table for more information:
Do I Need a Passport or Visa for My Trip?

Passport
Tourist Visa
Business Visa
Required
Vaccinations

Argentina
Belize
Bolivia
Brazil
Chile
Colombia
Costa Rica
Ecuador
El Salvador
Falkland Islands (Malvinas)
French Guiana
Guatemala
Guyana
Honduras
Mexico
Nicaragua
Panama
Paraguay
Peru
South Georgia
and the South
Sandwich Islands
Suriname
Uruguay
Embassy information for each country is available on its own destination advice page.
---
Traveling to Another Destination?
Traveling outside of Central and South America? Learn more about your destination with our full compliment of destination advice pages!
On This Page:
What Vaccines Do I Need for Central and South America?
Are There Other Health Concerns in Central and South America?
What Are the Entry Requirements in Central and South America?
Traveling to Another Destination?