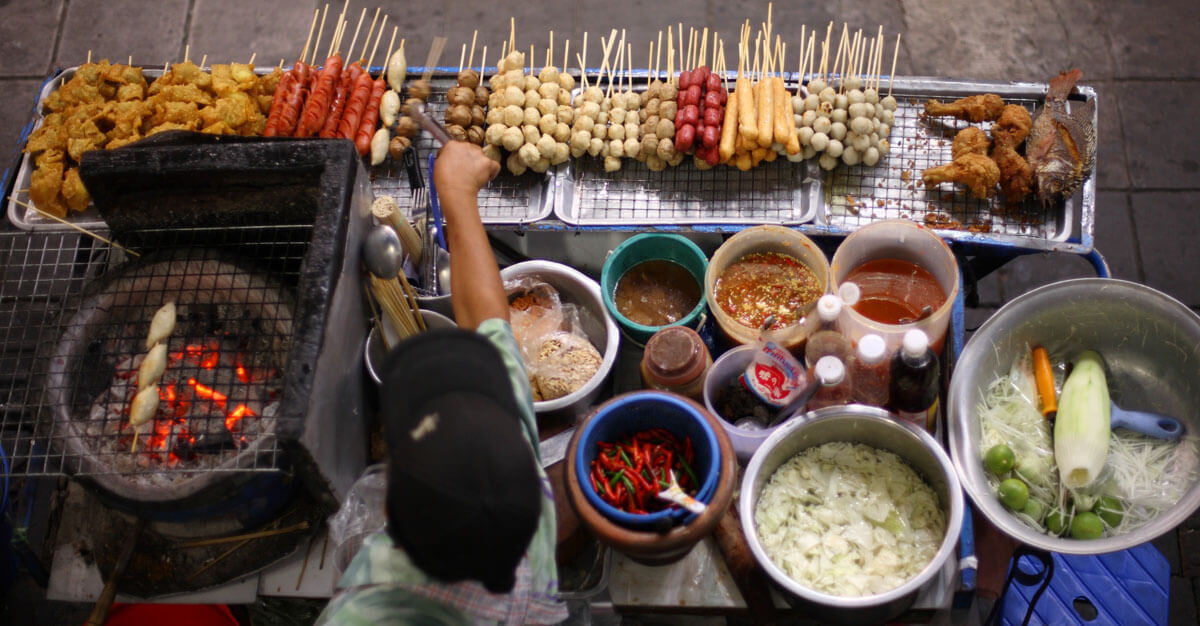 E. Coli and Salmonella are both germs that cause food poisoning when eaten. They're found in raw or under-cooked foods. When ingested they both cause similar symptoms. But, the two are different pathogens and cause symptoms at different points in time after exposure.
What Is E. Coli?
E. Coli, scientifically known as Escherichia Coli, are bacteria that can be mistakenly ingested if raw or under-cooked foods are eaten. The specific kind of E. Coli that causes food poisoning is commonly found in raw or under-cooked ground beef, unpasteurized dairy products and juices, raw vegetables and raw sprouts. E. Coli can also be found in unsafe drinking water.
Common symptoms of E. Coli poisoning usually appear 3 to 4 days after exposure by swallowing. These symptoms include: intense stomach cramps, bloody diarrhea and vomiting. E. Coli is one of the more severe forms of food poisoning. 5 to 10% of people who ingest E. Coli develop serious health complications. If you think you've swallowed E. Coli, you should see a healthcare provider immediately.
What Is Salmonella?
Like E. Coli, Salmonella are also a group of bacteria that can cause illness when eaten. Salmonella are found in raw or under-cooked chicken, turkey and meat. Raw or under-cooked eggs, unpasteurized dairy products and juices also harbor Salmonella. Raw fruits and vegetables, certain animals and backyard poultry also carry Salmonella.
Symptoms of Salmonella poisoning often start 6 hours to 6 days after exposure. Symptoms include diarrhea, fever, stomach cramps and vomiting. Salmonella poisoning symptoms are not as critical as those of E. Coli poisoning. They are usually mild and will resolve on their own. If symptoms seem to persist, it's important to see a healthcare provider.
How to Protect Yourself
Though E. Coli and Salmonella are different, measures to protect ourselves from infection are quite similar. Since both groups of bacteria are often transmitted through ingestion of raw or under-cooked foods, the best way to avoid infection is to avoid raw or under-cooked foods. Make sure that meats and fish are cooked to the appropriate temperature before eating. Do not eat dairy, meat spreads or eggs that aren't pasteurized or cooked. As for hot dogs, deli and luncheon meats, those should be heated thoroughly before eating.
Another important way to protect ourselves from these bacteria is to prevent cross contamination. Thoroughly wash all fruits and vegetables before eating or cooking. Always wash hands before, during and after food preparation to prevent spreading bacteria. Make sure to eat foods that are prepared on surfaces that have been properly cleaned and disinfected. Meats, fish and poultry should be kept separately from fruits and vegetables.
If you do get infected with E. Coli or Salmonella while away from home, you may need to visit a medical provider if symptoms persist or worsen. You'll need good travel health insurance to get timely and reliable help. So make sure you choose a trustworthy travel health insurance before any trips you have planned so you can stay safe even if you get infected with one of these bacteria.
Make sure you are ready for any potential E. Coli or Salmonella while abroad with a Passport Health travelers' diarrhea kit. Call or book online to schedule your appointment today.
Ese Agboh is a student nurse who wants to specialize in pediatric nursing and wound care. In her free time, she enjoys reading and writing articles related to medicine and the pathophysiology of communicable diseases. Ese currently lives and studies on the east coast of the United States.