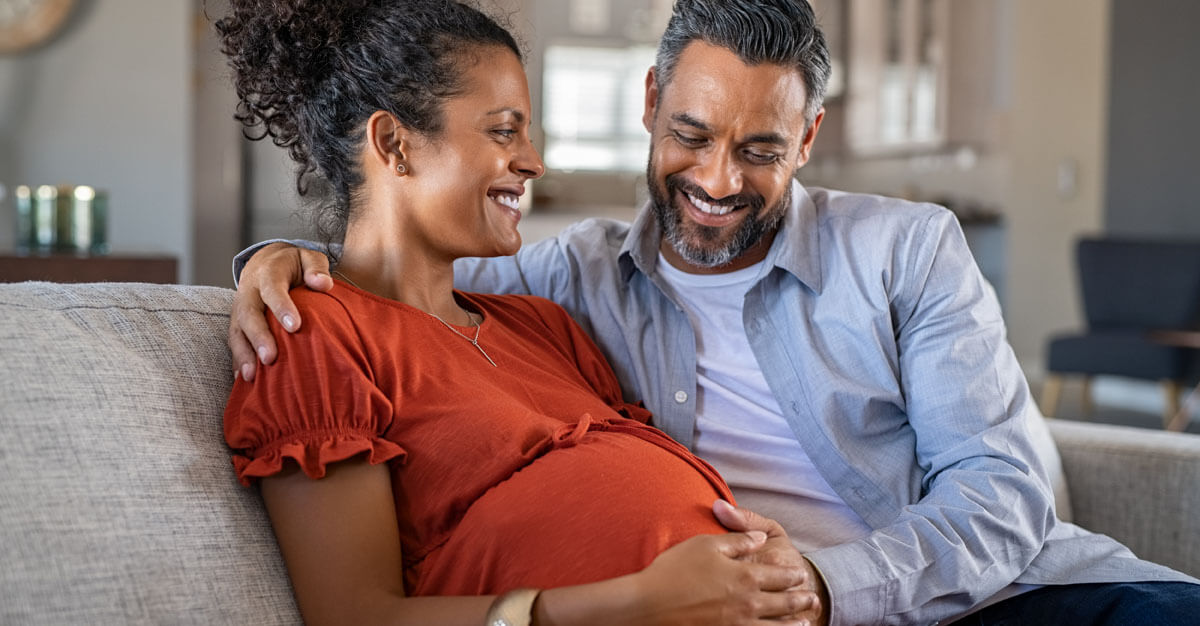 Typhoid fever can be a life-threatening infection caused by the bacterium Salmonella Typhi. Typically, typhoid is spread through sewage contaminated food or water and person-to-person contact. According to the World Health Organization (WHO), it's estimated that between 11 – 20 million people contract typhoid each year with roughly 128,000 – 161,000 cases resulting in death (WHO https://www.who.int/news-room/fact-sheets/detail/typhoid). There are currently two vaccine options as well as antibiotic treatments available to treat typhoid.
If you are pregnant, it's important to take extra precautions when traveling to areas where typhoid is present. Typhoid can cause added complications to pregnancy.
The main symptom of typhoid is a prolonged high fever. Other symptoms include abdominal pain, diarrhea or constipation, fatigue, headache, loss of appetite or nausea. In some cases, people may develop a rash of flat, rose-colored spots. When a person is infected, the bacteria tend to be found in the bloodstream and intestinal tract. Like any gastroenteric infection, typhoid can negatively affect a pregnancy.
Typhoid is difficult to treat during pregnancy because the usual antibiotics used may pose a risk to the fetus. There has been a rise antibiotic resistance among the types of salmonellae, which makes the selection of antibiotics limited in addition to the limitations that pregnancy adds to antibiotic choices.
When you're pregnant your immune system can be weakened. If your health is compromised, it can then adversely affect the health of the fetus. If typhoid causes the fatigue, nausea, or loss of appetite, there is a chance that the doctor recommends a liquid diet. In this case, there is a risk of the fetus not receiving adequate nutrition for proper development. This could lead to premature birth or an underweight newborn.
If typhoid is left untreated, the symptoms can cause the mother to be severely ill or face complications. This includes the potential for a miscarriage.
Pregnancy comes with its own risks. During pregnancy you can already expect bouts of weakness, fatigue, and nausea. Any added infection or complication can interfere with both the mother's and the baby's health. One study showed that if a pregnant woman contracts typhoid their pregnancy can be further complicated by neonatal typhoid, where the infection reaches the placenta.
If you suspect that you may have contracted typhoid and are pregnant, it's important to treat the situation as a medical emergency, no matter which stage you're at in your pregnancy. People who don't receive appropriate antibiotic treatment could have a fever for weeks or months and may develop complications from their infection. Once typhoid is identified, usually through a blood test or stool sample, the doctor will help develop a treatment plan.
Typhoid infection while pregnant can lead to a variety of complications including improper growth and development of the baby due to the mother's weakness and inability to receive proper nutrition as well as the risk of a miscarriage. Vaccination is the best form of protection to avoid typhoid infection.
Remember that vaccines may not always be 100 percent effective. It's necessary to practice safe eating and drinking habits in areas with typhoid. This includes washing your hands after using the restroom and before eating, avoiding raw vegetables and fruits that cannot be peeled, and opting for no ice.
Pregnant and planning a trip? Make sure you're protected with vaccines and advice from Passport Health. Call or book online to schedule your appointment today.
Written for Passport Health by Brianna Malotke. Brianna is a freelance writer and costume designer located in Illinois. She's an avid coffee drinker and enjoys researching new topics for writing projects. Her site can be found here.