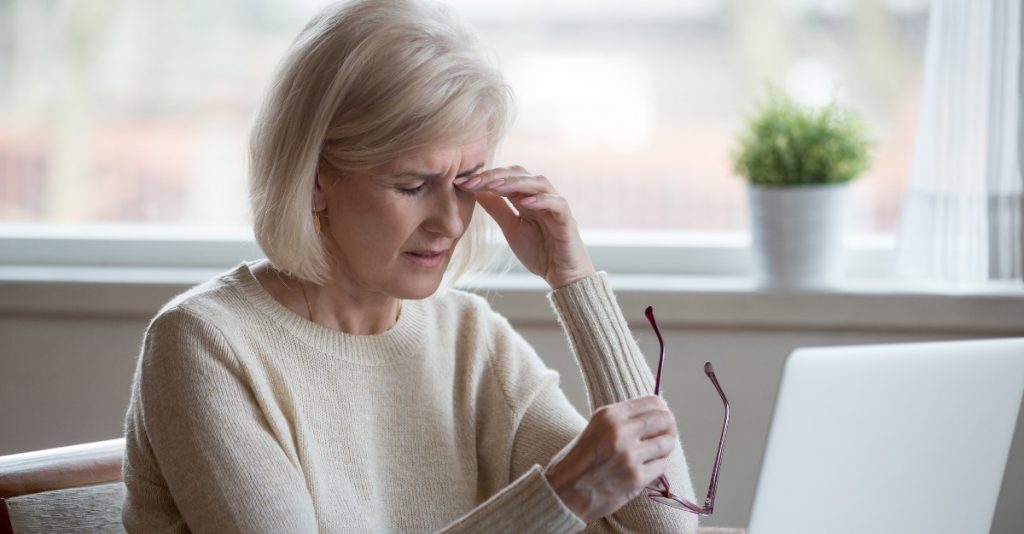 Shingles is a common viral infection that is caused by the varicella-zoster virus, the same virus that causes chickenpox. Like chickenpox, shingles causes a painful rash to appear on the skin. If you had chickenpox as a child, you have a higher risk of developing shingles as an adult. Shingles normally affects people over 50, but it can affect anyone.
The chickenpox virus lies dormant in your nerves after it subsides. It can reawaken later in life as the shingles virus. When the virus reactivates, the infected nerves, and the skin the nerves go to, become inflamed, causing a burning or stabbing pain. A few days later, when the virus reaches the skin, a rash of blisters appears. The skin may be very sensitive, unable to tolerate even the lightest touch.
While chickenpox cannot reactivate until later in life, the same cannot be said of shingles. After the rash has cleared up, the virus remains dormant in the nerves and can reactivate at any time. Some patients have had multiple relapses of the shingles virus.
While the chance of shingles recurring is rare, there are some factors that can increase the risk. An immunocompromised person has a higher risk of getting shingles more than once. Immune health can become compromised by many factors such as cancers, autoimmune disorders, age, anxiety and stress, chronic conditions, gender, and increased levels of pain.
All of these factors can increase your chance of getting shingles twice, some by as much as 60%. About 1 in 10 adults who get shingles experience long-term pain, even after the rash has healed completely. This condition is called post-herpetic neuralgia (PHN). It may last for months, or even years, and can be debilitating.
If you develop shingles, there are some antiviral medications you can take to shorten the length and severity of the virus. These medications are the most effective if taken as soon as the symptoms appear.
In addition to treating shingles, there are some methods of prevention that you can take to protect yourself. Getting vaccinated against shingles is the best way to prevent both an initial breakout and a recurrent breakout. There are two vaccines available to people over 50 in the United States, Zostavax and Shingrix.
While both vaccines are available, Shingrix has proven to be more effective at preventing shingles than Zostavax. Zostavax is available as an alternative for patients who may be allergic to Shingrix.
In addition to vaccination, self-care has been shown to improve a persons' immune system, further reducing the risk for shingles to develop.
Getting enough rest: keeping regular bedtime hours and winding down before bed are effective ways to ensure you get enough rest.
De-stressing: doing yoga, meditating, and spending time with friends in relaxing environments are other ways to keep your stress down.
Maintaining healthy habits: eat healthy meals, get regular exercise, and avoiding smoking are all effective ways to boost your immune system.
Shingles vaccination can help ensure you stay healthy throughout your life. Schedule your appointment at a local Passport Health today.
Written for Passport Health by Brittany Evans. Brittany is a freelance writer and photographer in North Carolina. She has a passion for the outdoors, health information, and traveling. You can find her here.