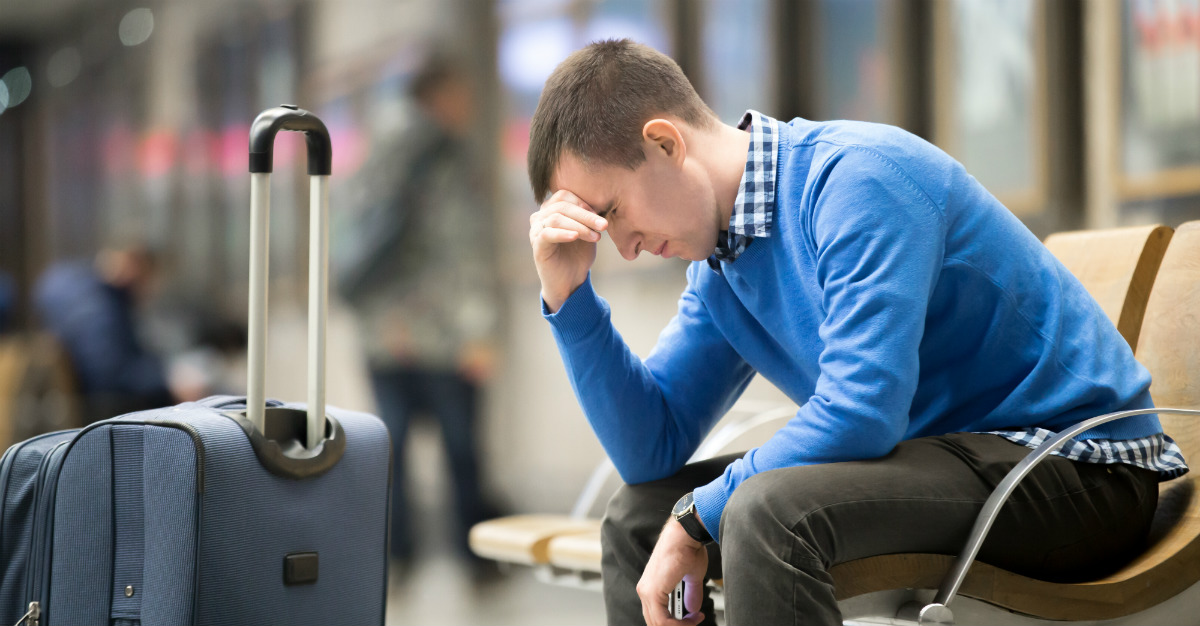 Jet lag is one of the most frequent complaints of travelers.
People anxiously await the holiday in another country, and upon their arrival, feel exhausted. The plans that they made previously made sometimes have to change, at least temporarily.
Jet lag happens when people travel east to west, or vice versa, and span a few time zones. This shift in time throws their system off and out of sync. Some symptoms of jet lag are headaches, insomnia, irritability and imbalance problems because of the changes in the inner ear. So, how does a person beat these symptoms so they can enjoy their vacation?
Below are a few tips that will help make your trip more enjoyable and less tiresome:
Don't Sleep on the Plane
It is a strange, but wise idea to practice sleeping at home as if you were already on your vacation. This will help your body work its way into the new time zone and will not be such a shock to your system after arriving for the vacation.
For example, if you are traveling from east to west, you may want to go to bed an hour later than usual and the same is true for those traveling in the opposite direction.
It's crucial to time this practice well. You'll want to avoid starting the new sleep schedule more than a week before your vacation. The only time sleeping on the plane is beneficial to you is if you have a flight of 7 hours or more. In this case, the extra sleep will help, not hinder you.
Don't Drink Alcoholic Beverages on the Plane
Alcohol is a depressant and makes people tired. When someone drinks alcohol on the plane, they don't realize it, but the liquor is much stronger due to the high altitude while the aircraft is in flight. This poses a negative effect on you if you and can quickly cause dehydration. After some mid-air drinking, you're are more likely to wake up tired and with a foggy brain.
Contrary to the belief that you will sleep better after having a cocktail, you'll have a hard time getting some slumber. This another product of the high altitude. The body will have to work even harder adjusting to elevation along with the alcohol in your system.
Dehydration will also disturb your sleep pattern, creating even more issues for the body to handle. Save the drink as a reward for your safe arrival.
Pack Melatonin
Melatonin is a natural hormone that the body produces as an alert that it's time for rest. This is a homeopathic sleep aid that helps to reset your sleep clock.
Usage instructions vary depending if you are traveling to the east or west, so have this information handy before the trip.
Don't Stay Up Late the Day Before
Most people tend to procrastinate and leave packing, laundry, etc. as last-minute preparations for their holiday. As a result, they end up staying up too late the previous night.
Instead, begin packing at least 5-7 days before your trip. This will help alleviate stress and you will be able to have adequate sleep before heading to the airport.
Jet lag can be a nuisance, but there are ways to beat it and deal with it in common sense ways. Some strategies take some planning ahead, but in the end, you will get the most out of your holiday and return home feeling more relaxed and refreshed.
Do you have any other tips to avoid irritating jet lag after a long flight? Let us know in the comments, or via Facebook and Twitter.
Written for Passport Health by Sabrina Cortes. Sabrina is a freelance writer with a Bachelor's Degree from Georgian Court University. She currently lives in the Smokey Mountains of western North Carolina.