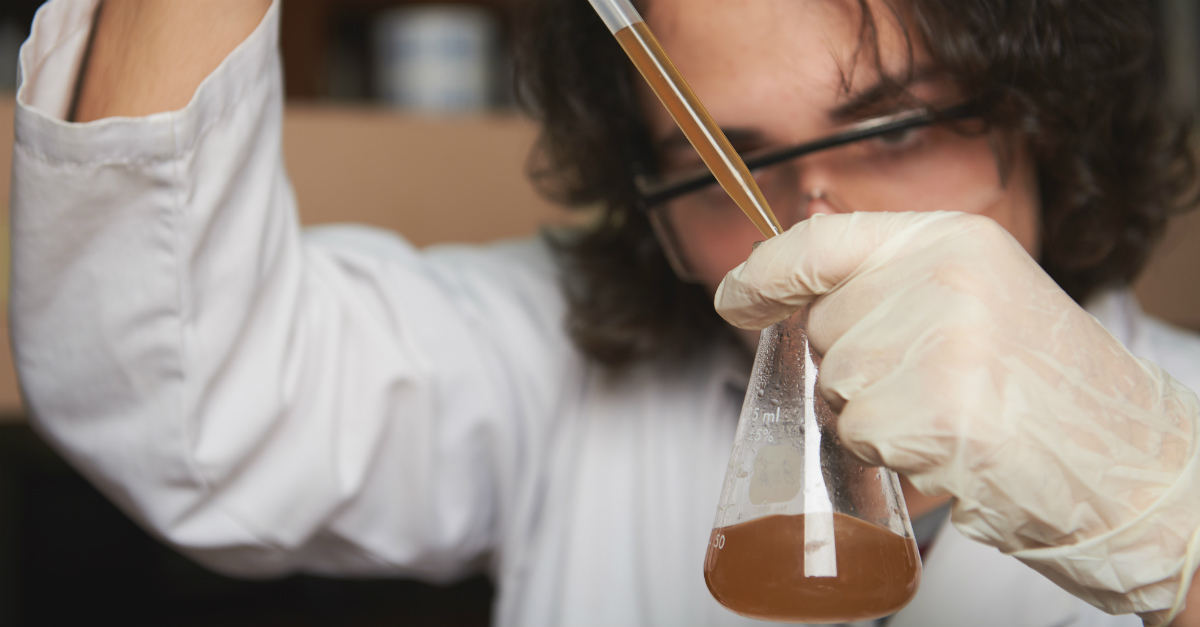 From the first cholera vaccine created in 1885 to one approved by the FDA in 2016, the world has a much better understanding of the disease and its epidemics. That's why knowing how vaccination prevention works is such an important tool.
Cholera is a bacterial disease the can be transmitted in water or food contaminated with Vibrio cholerae bacteria.
Symptoms from the disease can range from mild to fatal. Cholera typically causes symptoms like diarrhea and vomiting. Both of which can lead to death due to dehydration if left untreated.
Origins of the disease trace back to approximately 500 B.C. Since then, there have been two "first" genuine discoveries of cholera's bacteria, once in the 1850s and once in the 1880s.
The earliest original discovery of the comma-shaped Vibrio cholerae bacillus goes to Italian anatomist Filippo Pacini for his 1854 paper, "Microscopic observation and pathological deductions on cholera." Pacini found the bacterial cause after the a bad outbreak of the disease in Italy that year. Yet, his work went completely unnoticed for a considerable time after his death.
For the next "first time" in the 1880s, cholera bacteria were found by famed scientist and physician Robert Koch. Koch also investigated important medial matters such as anthrax, microscopy and tuberculosis.
Koch and his team traveled from Germany to Egypt and India during major epidemics. There they discovered the presence of the bacteria in all the autopsies. Its signature bent look is now very recognizable.
The group did research that connected the bacteria to infected water supplies. This showed the immense need for clean water in local communities. Of course, guaranteed cleanliness was impossible for every person. Developing an effective vaccine would prove even more necessary.
Koch then made a discovery that would spark vaccine development. People infected with cholera became protected from the disease during that same outbreak.
In 1885, Spanish physician Jaime Ferrán, who studied under Koch's rival Louis Pasteur, became the first to create a cholera vaccine. He did so after cultivating Vibrio cholerae and working with the live germs.
Ferrán became the first to do a mass-vaccination as well.
He used the vaccine to help 50,000 people in Spain during a major cholera epidemic. Later, he also created vaccinations for plague, tetanus, typhus and tuberculosis.
Two scientists, Sawtschenko and Sabolotny, and their students experimented with a killed cholera bacteria "broth" in 1893. The vaccine proved successful in in prevent cholera against exposure, but impractical. The "broth" required too many high doses to be preventive.
Further research and trials continued later in India during the early 1900s. Dried organism tablets were the focus but were not as successful as former vaccines. The cost and difficulty in their preparation was overwhelming.
Other clues about the bacteria created a gradual understanding of the disease.
Scientists isolated a new serogoup named El Tor that caused 400,000 cases. The O139 Bengal serogroup was also found in India and Bangladesh in 1992.
These findings added to the understanding and complexity of cholera. It also created a new desire and push for the vaccine throughout the 1980s and '90s.
This new focus on a possible vaccine produced crucial research for the scientists.
They examined the idea of basic immunity after exposure to cholera. From the '80s onward, many new vaccines were developed and licensed. Trials popped up all over the world. Everywhere from Sweden and Bangladesh to Peru and the Netherlands saw experiments.
These tests expanded knowledge on the theory of herd protection. Herd protection illustrated that vaccines could help both direct recipients and surrounding neighbors.
Travelers going to at-risk areas have benefited from advance protection against cholera. This is particularly necessary considering the rise in cholera outbreaks and epidemics.
While early vaccines relied on high doses, modern day immunizations are more efficient.
The vaccine currently in use only needs a single 100mL dose, protecting against the Vibrio cholerae serogroup 01. Taken 10 days or more before a trip, the immunization can reduce chances of cholera by 90 percent.
Even with modern advancements, vaccines are not the only ways to avoid cholera. Travelers should stay vigilant against contaminated food or water.
Do you have any questions about the cholera vaccine? Let us know in the comments below, or via Facebook and Twitter.
Written for Passport Health by Katherine Meikle. Katherine is a freelance writer and proud first-generation British-American living in Florida, where she was born and raised. She has a passion for travel and a love of writing, which go hand-in-hand.