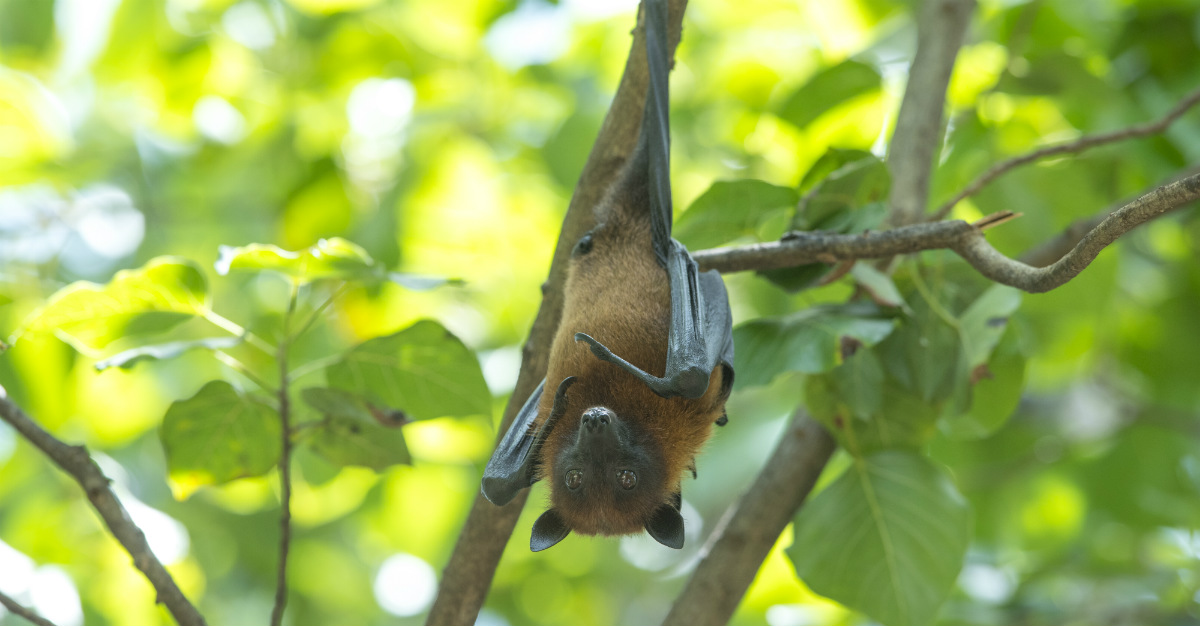 The Marburg virus is relatively new on the scene.
It was discovered in 1967 and named after one of the leading cities where the illness broke out, Marburg, Germany. There was a simultaneous epidemic in Frankfurt, Germany, as well as in Belgrade, Yugoslavia, which is modern-day Serbia.
In its early years, the virus was commonly called the Marburg Hemorrhagic Fever. While Marburg may be new to many, the world is already familiar with its cousin virus, Ebola.
The pathogens cause similar symptoms, with a chance to spread quickly. Both viruses are often deadly, with 50 percent mortality rate for Marburg.
During the 1967 outbreak, officials reported 31 cases of the virus. Marburg virus is zoonotic, spreading through body fluids, blood or just touching an infected animal. In the previous outbreak, every person who contracted the virus worked in medical and science laboratories.
According to Newsweek, researchers were conducting experiments for the polio vaccine on African green monkeys from Uganda. This virus, Marburg Marburgvirus, causes severe illness in both primates, as well as humans.
Fruit bats, known as Rousettus aegyptiacus, can also infect people with the virus. Individuals who work in mines or caves are susceptible to the germs also. The virus is highly contagious and can be spread from person to person.
What are the Symptoms of Marburg Virus?
The symptoms can take from 2 to 21 days to begin after contracting the virus.
If you suspect exposure to Marburg, keep an eye out for these signs: a rash on the back, stomach, and chest.
This rash does not usually itch and may appear within the first five to ten days of exposure to the sickness. Other symptoms include vomiting, diarrhea, nausea, chest and abdominal pain, and a sore throat.
Severe cases will lead to life-threatening symptoms like liver failure, inflamed pancreas or distress on other organs. The virus may also cause rapid weight loss, confusion, hallucinations or jaundice.
Unfortunately, these symptoms can be confused with those of typhoid fever, meningitis and malaria. Medical testing and treatment is crucial for early detection. Testing for Marburg Virus involves the following procedures:
Antigen-Capture Detection Tests
Reverse Transcriptase Polymerase Chain Reaction (RT-PCR) Assay
Serum Neutralization Test
Virus Isolation by Cell Culture
Anti-body Capture Enzyme-Linked Immunosorbent Assay (ELISA)
Electron Microscopy
Is Marburg Virus a Risk Today?
Authorities from Uganda have recently confirmed that there is an outbreak of the Marburg virus. Officials confirmed two cases, with another possible case, causing death in all three. The Ugandan government is currently monitoring the situation and treating those who are ill.
Unfortunately, there is not a cure for Marburg virus.
Treatment for the Marburg virus includes early intervention through supportive hospital therapy. Hospital therapy will immediately increase the patient's fluid intake. This will primarily require IV fluids to rebalance electrolytes in the body.
It is also imperative to track the patient's blood pressure and oxygen levels.
Marburg virus is a new pathogen that is still being researched and tested. Marburg prevention may be linked to its more well-known cousin. Since outbreaks in recent years, research for an Ebola vaccine has increased dramatically. A future Ebola vaccine could also spell the end for Marburg.
Do you have any other questions about Marburg virus? Let us know in the comments, or via Facebook and Twitter.
Written for Passport Health by Sabrina Cortes. Sabrina is a freelance writer with a Bachelor's Degree from Georgian Court University. She currently lives in the Smokey Mountains of western North Carolina.