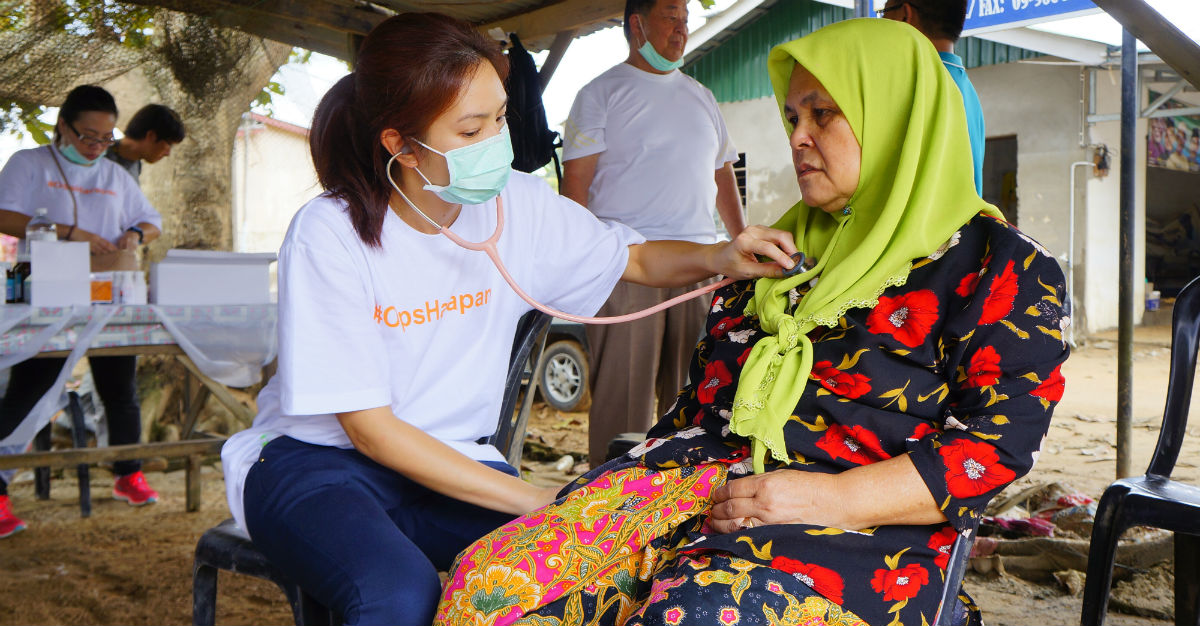 From hurricanes to earthquakes and floods, no country is invincible against Mother Nature.
Recent natural disasters show that even developed regions can struggle with the long-term effects. Events like Hurricane Katrina in the United States and more recently, the Great Eastern Japan Earthquake and tsunami created a myriad of problems for the public.
A lasting image for these storms will often be floods or decaying buildings. Many people will miss another dangerous problem: disease.
With these natural disasters come the spread of diseases, and depending on the factors, an outbreak may follow. With poverty and population growth in developing regions, more people live in areas susceptible to these events.
It isn't just any one disaster that can cause one of these epidemics. Hurricanes, cyclones, tsunamis and earthquakes can all create widespread diseases. According to CBC News, while developed countries are at risk, it's the poorer areas that are more likely to struggle with these epidemics.
One of the main disasters that seem to feed into widespread diseases is mudslides.
Mudslides and mass flooding hit the city of Freetown, Sierra Leone in 2017. The World Health Organization (WHO) is working closely with the government to prevent the spread of diseases. Many of the local citizens are displaced. Their homes are beyond repair, the forced to live in cramped quarters with many people. These circumstances are perfect for the spread of airborne diseases.
The situation becomes more dire with pre-existing diseases in the area.
Cholera and typhoid spread via tainted water, a common result of these events. Locals have no way to escape the pools of water and risk of infection.
Alexander Chimbaru, Officer in charge of WHO Sierra Leone, acknowledges these challenges. "The mudslides have caused extreme suffering and loss of life, and we must do all we can to protect the population from additional health risks," said Dr. Chimbaru.
Whether a result of some disaster or its own event, floods are one of the most common natural disasters around the world.
Many of the most common epidemics come in the form of water-borne diseases. According to the CDC, these floods make a perfect blend of water that's infected with fecal matter and toxic chemicals. The water tends to attract insects, creating a much greater risk of mosquito-borne diseases.
Overcrowding and cross-contamination could lead to cholera or typhoid cases. Meanwhile, the rise in mosquitoes may cause outbreaks of malaria, dengue or yellow fever.
Long after the immediate threat passes, a natural disaster can continue to harm to the area.
Many disaster relief plans focus on the trauma and mass casualty management. This often doesn't include a strategy for treating diseases that could lead to an epidemic.
What can be done to plan for these epidemics?
It may require a mix of quick decisions and planning that takes place before the disaster. Relief areas would need access to safe water soon after the event begins. These areas would also need room to handle the large amounts of displaced locals. With less overcrowded regions, there's less time for airborne diseases to fester and spread.
Most viral diseases are common with displaced populations. The risk for epidemics can lower when the disasters don't result in severe population displacement.
According to the CDC, these are the areas that struggle to get basic needs. Safe water, sanitation, reliable shelter and healthcare services are scarce. With a plan for this kind of emergency relief, it's possible to reduce epidemics after natural disasters.
Any questions about epidemics after natural disasters? Let us know in the comments, or via Facebook and Twitter.
Written for Passport Health by Brianna Malotke. Brianna is a freelance writer and costume designer located in Illinois. She's an avid coffee drinker and enjoys researching new topics for writing.