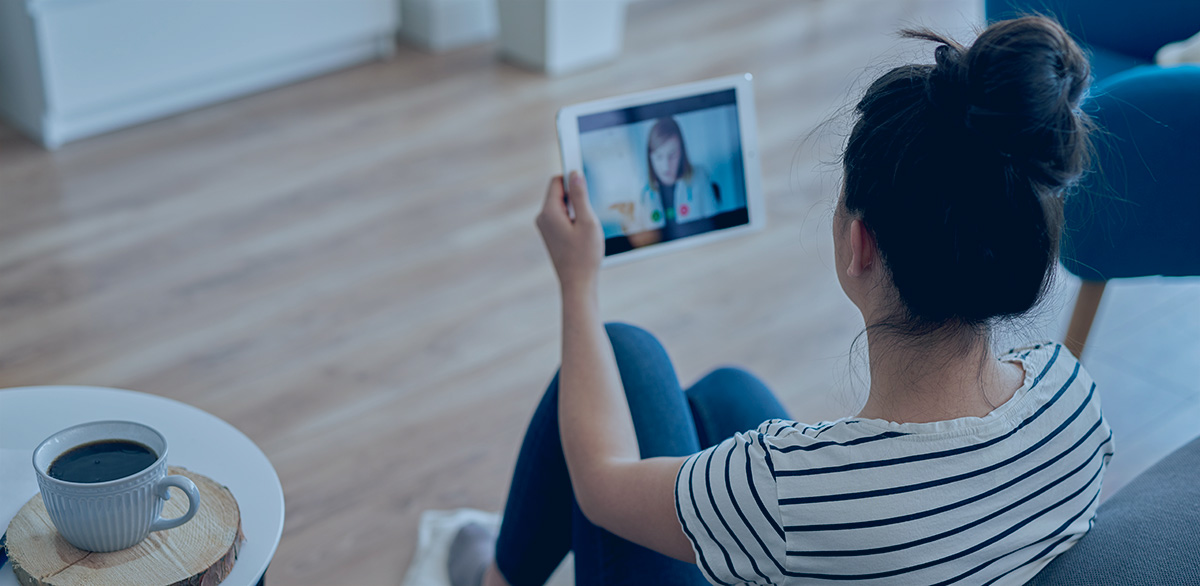 WHAT WE OFFER
Our video visits are specifically designed to provide you with the same high-quality care as in-clinic, but at your convenience.
General Questions
When could I use a video visit?
Video visits are available to all clients in regions where they are offered. We recommend clients schedule their appointment at least a week before travel to ensure they are able to receive any needed vaccines before their trip.
How long is a standard video visit?
Most video visits are 30 minutes long and cover what is medically recommended or required for travel to your specific destination. It will also go over your personalized itinerary and what additional recommendations may exist for you or fellow travelers.
Can I cancel or reschedule my video visit?
Yes, cancellation and rescheduling is available by phone, . We do have a 24 hour cancellation policy for all appointments.
Can multiple people be seen in a video visit?
Yes, multiple people can be seen at once in a video visit. It is a great solution for helping your group or family receive the pre-travel care they need.
What is the difference between a video and in-clinic visit?
The main difference between a video and in-clinic visit is that a video visit can be conducted from almost anywhere. Whether you're at work, home or somewhere in between, we can provide you with information for your trip. Vaccinations must be provided in-clinic, but will be a faster appointment with a video visit conducted before arrival.
What do I need to do to be ready for a video visit?
Our video visit service will help you conduct a test call to ensure you can participate in a video visit. Please be sure to do the test call and your appointment with the same device. Devices must have a microphone and a camera.
Can I use a mobile device for my video visit? How do I get it ready?
Yes, you can! Just follow the steps in the question above.
How can I ensure my mobile device is ready for a video visit?
As long as your mobile device has a working microphone and camera, you should be ready to go!
What happens if my video chat is disconnected during my video visit?
If you are disconnected, follow the setup instructions to reconnect
Vaccinations and Services
Where and when will I receive my vaccinations?
All vaccinations are provided in-clinic after a video visit. Your consultation specialist will schedule a brief in-clinic appointment for any needed vaccinations as part of your video visit.
Can I receive a prescription for antimalarials during a video visit?
Depending on state regulations, medical need and other factors, an antimalarial prescription may be able to be provided during your video visit.
Where can I get my antimalarial prescription filled?
Antimalarial medication may be available during your in-clinic visit to Passport Health. If it is not available a prescription may be provided for you that can be filled at a pharmacy. State regulations, medical need and other factors may affect the above.
Pricing and Refund Policy
What happens if I do not get any medications or vaccinations?
If you choose to forego any medications or vaccinations, you will only be charged for your video visit.
What happens if I miss my appointment time?
You will be charged the cancellation fee. The fee can be used toward the vaccination fees, if you decide to be vaccinated. You will be charged for your future consultation.
What is your cancellation or rescheduling policy for video visits?
Video visits must be cancelled within 24 hours of the appointment, or a cancellation fee will be assessed. Rescheduling can be done at any time.
What payment methods do you accept?
Payment for video visits must be done by credit or debit card. In-person appointments allow some other types of payment method such as cash. Checks are not accepted for video visits nor in-clinic appointments.
Coronavirus (COVID-19)
Can a video visit provider give a coronavirus diagnosis?
No, video visit providers cannot provide a COVID-19 diagnosis for travelers or other individuals. If you believe you have COVID-19 or would like to be tested, please check with your primary care physician or similar healthcare provider.
Should I use video visit if I think I have symptoms of coronavirus?
Yes! A pre-travel video visit can still be done while someone has COVID-19 symptoms. Even while you are feeling under the weather, we can discuss your needs and schedule you for an in-office visit when you feel better.