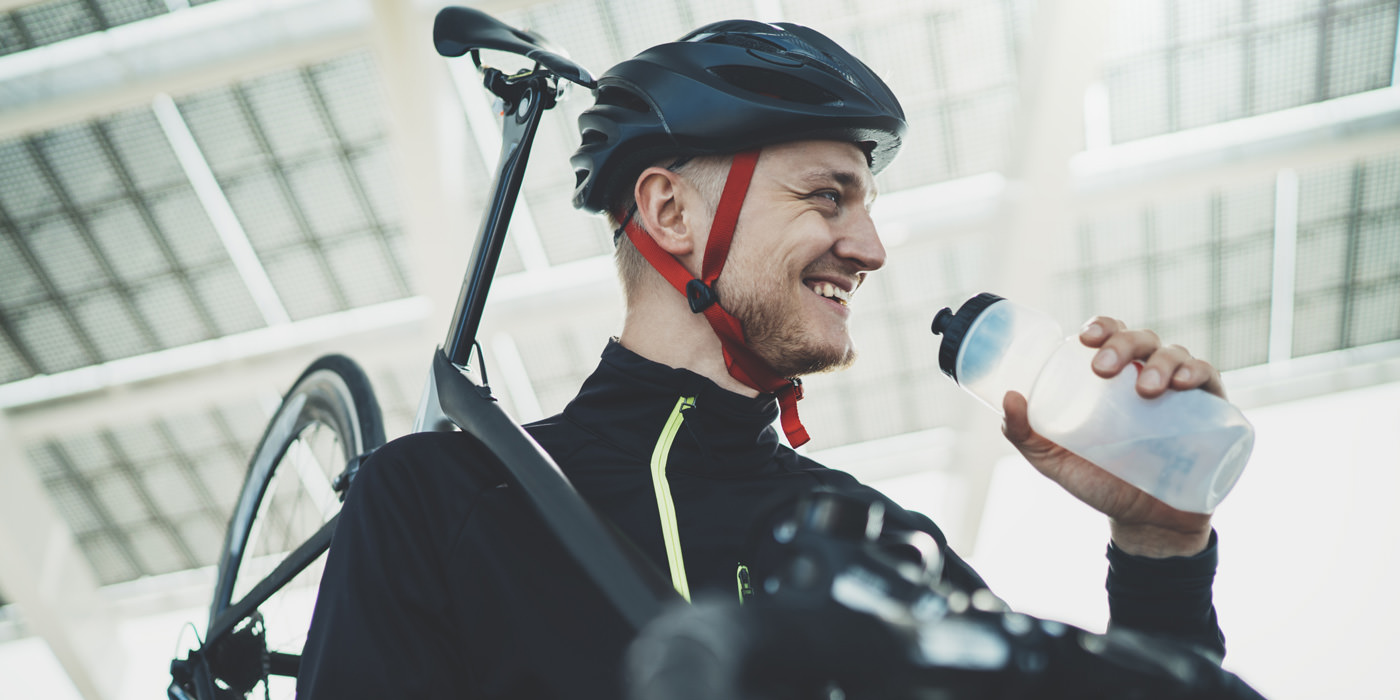 FLUCELVAX® (Influenza Vaccine): Cell-Based
What makes FLUCELVAX® different?
The influenza virus is constantly changing and evolving, making vaccine creation difficult.  FLUCELVAX®, the first FDA approved cell culture flu vaccine,1 hopes to change that. Through innovative technology, this vaccine protects against influenza (the flu) and has been approved for individuals four years of age and older.  The vaccine contains no preservatives, no antibiotics, and it uses cell culture technology to create a vaccine that doesn't require the use of fertilized chicken eggs in the production process.
What are the benefits of FLUCELVAX®?
FLUCELVAX® is a quadrivalent flu vaccine that will protect against four different influenza strains from both the A and B subtypes.  The vaccine is not made in chicken eggs, meaning that it can be given to most people who have allergies.  The cell culture technology used to produce the vaccine also allows it to be produced more quickly than some other vaccinations and could make it easier to produce in case of an influenza pandemic2.
How is FLUCELVAX® made?
The vaccine is made by introducing the influenza virus into cell cultures instead of fertilized chicken eggs. This means the vaccine is entirely egg-free, perfect for anyone with an egg-allergy.
Customer Reviews
Passport Health – FLUCELVAX® Vaccination
Overall rating: 5 stars – 7 reviews
"

Very Happy

"

"Searched high and low for an egg-free flu shot this year. Passport Health was the only provider I could find. My experience was excellent. Very fast, efficient and professional. The nurse was outstanding."
"

Great service!

"

"Came in for an egg-free Influenza vaccine. The RN was great. I was greeted and immediately brought back to get the shot done. It was a very quick process and all the required paperwork I needed was provided. Thank you!"
"

Hard to find egg-free flu vaccine

"

"Handy. Provides the egg-free flu vaccine…hard to find! On time, no waiting. Friendly personnel. Knowledgeable. Efficient. Knows the proper way to do an IM injection. I will use it again next year. Thank you."
"

Great Visit!

"

"Third time there to get an egg-free flu shots and information on cruise shots etc. Very pleasant staff and love the no wait time for appointment."
"

Easy, Took Me Early

"

"The nurse called me by name when I first entered the office. The shot was quickly administered. I was also offered the latest egg-free flu shot. I'm allergic so it was nice."
"

Quick and professional service

"

"I came in to get an egg free flu shot. The gentleman that helped me was professional and got me on my way quickly."
"

Excellent Care Clinic

"

"Excellent care provided by the RN who provided egg-free flu shot that I had requested. She double-checked with her colleague to be sure that I was provided the correct flu shot and then proceeded efficiently and professionally. Thank you!"
The virus then goes through additional purification steps and is finally ready for mass use.  The FLUCELVAX® vaccine is produced in a closed, sterile, state-of-the-art facility that makes it possible for the vaccine to be produced without antibiotics.
Does FLUCELVAX® work?
FLUCELVAX® has been studied in multiple clinical trials, including a study of over 11,000 people, which evaluated the vaccine's safety and the immune system response in test subjects compared to conventional egg-based vaccines and a placebo. Clinical studies demonstrated that FLUCELVAX® induced an immune response in healthy adults and seniors3.
Is FLUCELVAX® right for me?
FLUCELVAX® is approved for individuals four years or older and provides the same protection as traditionally manufactured vaccinations.  It is a good option for most anyone looking for influenza protection.
Where can I get FLUCELVAX®?
You can get FLUCELVAX® at some Passport Health locations nationwide.
---
Safety Information:
FLUCELVAX® is approved for anyone over the age of 18 to prevent influenza disease.  Common side effects of FLUCELVAX® include:  pain or redness where you got the shot, headache, tiredness, muscle aches and feeling unwell (malaise).
You should not get FLUCELVAX® if you have had a severe allergic reaction to any of the ingredients in the vaccine. Tell your healthcare provider if you have ever had Guillain-Barré Syndrome (severe muscle weakness) after getting a flu shot or if you have ever fainted after receiving an injection.  Tell your healthcare provider if you have problems with your immune system, as your immune response to the vaccine may be less.
---
Sources:
1. FDA: FLUCELVAX® product information
2. Seqirus: FLUCELVAX® product information
On This Page:
What makes FLUCELVAX® different?
How is FLUCELVAX® made?
Does FLUCELVAX® work?
Is FLUCELVAX® right for me?
Where can I get FLUCELVAX®?
Safety Information: