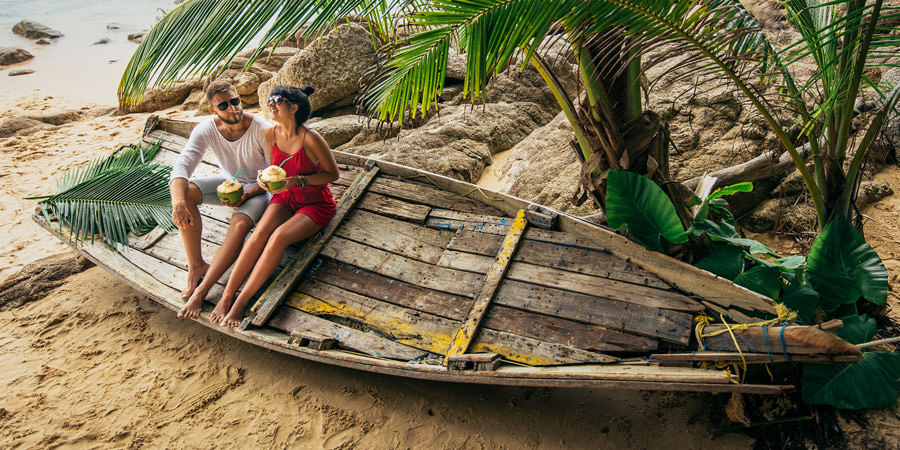 Malaria Prevention and Antimalarials for Travelers
What Is Malaria?
Malaria is a mosquito-borne disease caused by parasites. Left untreated, it can lead to death. Over 1,500 cases are diagnosed in the United States every year. The vast majority of these cases are among travelers returning from countries with the disease.
Globally, more than 215 million cases are reported each year with more than 400,000 deaths. Malaria is one of the most deadly infections in the history of the world.
What Are Antimalarials?
Antimalarials, or malaria pills, prevent the malaria parasite from taking root in the body. Unlike a vaccination, antimalarials must be taken on a regular basis.
A wide variety of antimalarial medications are available. Due to drug resistance and differences in malaria strains, a travel health specialist can help you identify the best medication for your trip.
Be sure to visit with a Passport Health travel specialist at least four to six weeks before travel.
Who Should Use Antimalarials?
Anyone traveling to a region with malaria should consider antimalarial medication. Even if you were born in a country with malaria and since moved to the United States, consult with a travel health specialist on need.
But, not every antimalarial is suited to everyone. A specialist can help you determine which malaria medication is right for you and your trip.
Call or book online now to learn more or receive antimalarial medication.
Customer Reviews
Passport Health –

Malaria Prevention

Overall rating: 5 stars – 20 reviews

"

Making the most of a bucket list trip

"

"I have traveled a lot, but have not yet been to South Africa, hence the description "bucket list." Although my trip is organized and planned to be in what would be considered nice and safer locals, it was advised to look into malaria prevention. So I scheduled this visit, and am I glad I did! I learned so much. Even being in the world of health care, I had overlooked important vaccines and was unaware of new treatments to prevent travelers' diarrhea. I even was able to purchase a nifty kit for treating clothing to reduce mosquito bites and the most clever electric transformer plug in I have ever seen. The nurse in the clinic was professional, knowledgeable, and very helpful."

"

Excellent service

"

"I set up an appointment with Passport Health for a malaria pills. The nurse was extremely courteous, knowledgeable and very helpful as well as she called in an anti-malarial prescription for me. I would definitely suggest Passport Health based on her commitment to good customer service."

"

Excellent clinician

"

"All my immunizations were up to date but I appreciated the preventive malaria and diarrhea info and kits. The nurse practitioner was very pleasant, thorough but not pushy"

"

Highly responsive

"

"I called in to get a prescription called in to my pharmacy after a visit a couple of weeks ago. The receptionist was very helpful and arranged things very quickly and efficiently – and even called me back to check on whether I wanted malaria tablets. Very impressive!"

"

Thoughtful service

"

"I completed my paperwork online, and was taken in immediately when I arrived. The clinician had reviewed my complicated medical history and gave great advice on ways to ensure that my travel plans could be accomplished. She addressed my many medical and food allergies while helping me plan for prophylactic malaria treatment and dietary issues. I would recommend this office to anyone traveling abroad to areas with malaria."

"

Excellent visit

"

"I made a same day last minute appt. I just needed malaria pills for a trip to Africa. You have to fill out a detailed info form online which makes it easy so you don't have to do it when you arrive to your appt. I arrived 15 mins early & luckily the appt before me ended early so I was met with right away. I met with the nurse who was exceptional. Very nice, professional, & friendly. She gave me great insights & was very helpful. The entire experience was seamless."

"

Vaccinations for Africa

"

"Needed vaccinations to travel in Africa and Passport Health was able to explain the process as well as administer them. Helpful and efficient. They also sent prescriptions to our pharmacy for malaria and an antibiotic. Nice to get everything done in one setting."

"

Excellent Clinic

"

"Great place to go for all travel vaccinations and malaria tablets. Convenient and quick. Thank you for the great service"

"

No Pressure

"

"I was given all the travel health information needed for the area, presented in a bound pamphlet. The best part – I felt no pressure to purchase vaccinations or equipment. I did my research beforehand on the region, and on vaccine and medication ingredients, which I highly recommend to make the best health decisions for you. They filled my prescription for malaria meds at a local pharmacy, and offered a significant discount coupon, too!"

"

Shots A to Z

"

"I am going to Southern India in a few weeks and needed 5 shots and a prescription for Malaria pills. The nurse could not have been any nicer. She made the entire visit very comfortable and she was very informative. I am feeling very confident that I am prepared for this trip."

"

Great Services

"

"The nurse who helped me was very personable and explained everything very clearly. She gave me the required vaccines for my trip and told me about the different options for the Malaria pills. She was very patient with me while I made my decisions. She also went through information that I should know to stay safe and healthy while on my trip like about what foods to and not to eat et al. Overall I had a very positive experience at the Passport Health Clinic."

"

Thank You, Passport Health!

"

"Thank you for your friendly service and expertise. I enjoyed the onvenient one-stop-shopping. Got my vaccinations, prescriptions for malaria med and antibiotic all in one visit. Tulsa is fortunate to have a Passport Health office."

"

Great Information but a little scary!

"

"We met with a very well informed and very well spoken rep who outlined and explained everything very well. We all got tetanus shots and will do the antibiotics and malaria medicine. Some of the other info was a little scary….but good to know. We will also be back to get some of the great products for our clothes and skin."

"

Awesome service

"

"I called the clinic and got in the same day! My daughter hates injections and the RN was fantastic! We are traveling to South Africa and needed to be protected against Malaria for our Safari. She took amazing care with us all, explained everything she was doing, took her time with us, all with a beautiful smile on her face. She was a true delight! Such a great experience my daughter didn't even flinch! Thank you!"

"

Knowledgeable staff

"

"I went to Passport health to try and get malaria prophylaxis for an upcoming work trip to Kenya. I'm pregnant in my first trimester and unable to take some antimalarials due to previous adverse reactions so I had been bounced around from my OB to my primary care to an infectious disease specialist. While the provider at Passport Health confirmed that there was really no safe malaria prophylaxis other than this medication (as I had suspected going in but wanted to make sure), she gave me a lot of good advice on other preventive measures to take. The nurse was knowledgeable, friendly, and the appointment was on time. Overall it was an easy, positive experience and I think, in the future, will be my go-to, one-stop place to fulfill a lot of travel needs."

"

There when you need them.

"

"Couldn't get in to see my primary care doctor for 6 weeks, need a malaria preventive for a trip in 10 days. Passport got the job done."

"

Great Experience

"

"My wife and I booked a cruise to Brazil. We only knew that a Yellow Fever vaccination was required. Passport Health provided us additional information regarding malaria and typhoid that give us great peace of mind. We're glad we went there rather than a pharmacy."

"

Efficient and Thorough

"

"Impressed with the binder supplied with information about the locations we are traveling to and recommended vaccinations or precautions. Quickly took care of vaccinations and discussed the malaria prophylaxis."

"

very thorough

"

"My travel health appointment with the nurse was very thorough. She provided useful information about travel vaccines, answered all my questions about malaria prevention and had some good travel advice. She was on time and I was out of the office quickly but did not feel rushed."

"

Educational and Reassuring

"

"I thought I was just getting a shot, but I ended up learning a lot about where I was going to travel to. I arrived to get clear and concise council regarding the health concerns in the Democratic Republic of Congo. I would have just gone and been really nervous, but this helped reassure me that I was taking precautions to prevent medical issues. I ended up getting pills for malaria prevention and typhoid and some antibiotics for travelers' stomach."
How Does Malaria Spread?
Mosquitoes are the most common vector for malaria. An infected mosquito will bite a human and leave behind the malaria parasite. Only some species of mosquito can carry the disease making some areas virtually malaria-free.
It is possible for malaria to be spread through blood transfusion, transplant or sharing of needles. It can also spread from mother to unborn infant before or during delivery.
Health organizations recommend antimalarials and proper use of mosquito repellents or netting.
Where Is Malaria Found?
Malaria is found in many regions of the world. Central America, Africa and Asia all have large areas with at least moderate risk of infection. Generally, the disease is most common in warmer areas near the equator.
Regions with the highest transmission are Africa, south of the Sahara, and parts of Oceania like Papua New Guinea.
Some popular destinations with malaria present are:
To find out if your destination is at risk for malaria, see our destination advice portal.
What Are the Symptoms of Malaria?
Avoid mosquitoes and other bugs
Once a person is infected, it can take seven to 30 days to start showing symptoms of malaria. Be sure to tell any healthcare providers that you were in a region with malaria when seeing them up to a year after your trip.
Most malaria infections come in three stages:
Cold Stage – Individuals experience a sensation of cold and shivering.
Hot Stage – This commonly brings fever, headaches and vomiting. Seizures can occur in young children.
Sweating Stage – Patients will sweat and begin to return to a normal temperature. Tiredness is common.
Because of the similarity with the flu, misdiagnosis can occur.
Severe malaria is uncommon, but can lead to neurological problems, anemia, blood clotting or kidney failure. Seek immediate medical attention if you suspect someone is experiencing a severe case of the disease.
Is There a Malaria Vaccine?
A number of malaria vaccines are in various stages of study or development but are not yet available for the general public. RTS,S/AS01 has recently been approved for very specific use in Africa. See the WHO malaria vaccination portal to learn more.
How Is Malaria Treated?
Malaria is most often treated with the same antimalarial medication used for prevention. atovaquone-proguanil (Malarone) and chloroquine are the most common. Alternative medications may be recommended for individuals with specific healthcare needs, like those who are immune-compromised or pregnant.
Where Can I Get Antimalarials?
Antimalarials are available by prescription-only. Some Passport Health locations offer onsite, while others may call in your prescription to a pharmacy. This varies from state-to-state based on local regulations. Call or book online now to learn more and schedule your appointment today!
On This Page:
What Is Malaria?
What Are Antimalarials?
Who Should Use Antimalarials?
How Does Malaria Spread?
Where Is Malaria Found?
What Are the Symptoms of Malaria?
Where Can I Get Antimalarials?