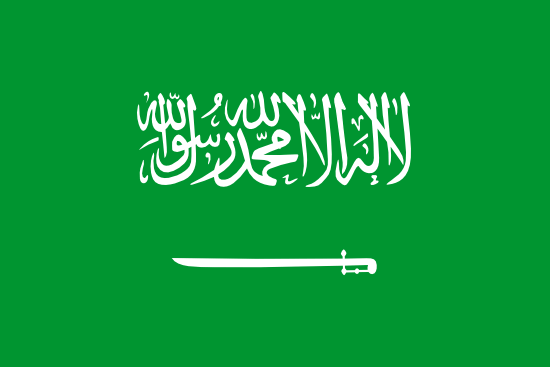 Saudi Arabia Visa – Requirements and Application
Do I Need a Visa for Saudi Arabia?
Yes, a visa is required for travel to Saudi Arabia. Unfortunately, tourist travel is not allowed and all visitors must arrive for a designated reason be it business, religious or otherwise.
Visas are generally for a designated period of time. Penalties are severe for overstaying a visa.
See below to learn about the specific visa application process and other paperwork necessary:
Sources: Saudi Embassy and U.S. State Department
What Do I Need for a Saudi Arabia Visa Application?
Countries often require different items for different visas. The application process may differ depending on the type of visa you're interested in obtaining. In Saudi Arabia, there is only one main type of visa: business, tourist visas are not allowed in Saudi Arabia.
Open a tab below to see the different types of documents needed for your trip.
Tourist visas are not currently available for travel to Saudi Arabia.
Passport:
Be valid for the next six months
Contain at least one blank page for the visa stamp
Photograph:
Taken within the last three months and printed on high-quality photo paper
Taken against an all white background
Be two inches by two inches
Provide the full frontal view of your head with neutral expression
Driver's License or Second Form of ID:
Home address matches passport
Proof of Travel:
Ticket or itinerary that displays your round trip travel and entry and exit dates for your destination
Show the traveler's full name as printed on passport
Business Cover Letter:
Business Cover Letter must include your specific purpose of travel
Letter of Invitation:
Must be filled out by your sponsoring organization in Saudi Arabia
Must be issued by Saudi Arabia Ministry of Foreign Affairs
Certificate of Business Registration
Provide copy of business registration for Saudi company you're visiting
Must be stamped by Ministry of Foreign Affairs
While other visa types are available, their requirements can vary greatly. Contact us to find out what you may need for your specific trip.
How Can Passport Health Help Me With the Visa Process?
Passport Health's travel documents team will walk you through the visa process step-by-step and handle the sometimes difficult communication with embassies and consulates. Contact us today to start your worry-free visa processing.
How Much Do Saudi Arabia Visas Cost?
Visa fees for Saudi Arabia can vary based on visa type and length of stay. Many visas fees are around $200. These fees do not include service fees or additional costs in postage, etc.
The Saudi government reserves the right to adjust the pricing of visa fees at any time.
Are Any Vaccines Required for Saudi Arabia?
Saudi Arabia's vaccination requirements vary by time of year, reason for travel and destination you are traveling from. Proof of yellow fever, polio and meningitis vaccination may be required based on these factors.
Meningitis vaccination is most often required if entering Saudi Arabia for Hajj or Umrah or for seasonal work. Yellow fever vaccination is required if entering from a country where yellow fever is present. Proof of polio vaccination is required if arriving from Afghanistan, Cameroon, Central African Republic, Chad, Democratic Republic of the Congo, Equatorial Guinea, Ethiopia, Guinea, Iraq, Kenya, Lao People's Democratic Republic, Liberia, Madagascar, Myanmar, Niger, Nigeria, Pakistan, Sierra Leone, Somalia, South Sudan, Syrian Arab Republic, Ukraine and Yemen. These travelers will also be given an oral polio vaccination upon entry.
For more vaccination information, see our Saudi Arabia destination advice page.
U.S. Embassy in Saudi Arabia
All U.S. citizens visiting Saudi Arabia should register with the STEP program before their trip. This State Department program provides extra information and support in case of emergency. Passport Health's travel documents staff can assist you in registering.
Once in Saudi Arabia, the information for the U.S. Embassy is:
U.S. Embassy Riyadh
P.O. Box 94309
Riyadh 11693
Saudi Arabia
Telephone: 966-11-4883800
Fax: 966-11-4887360
Visit the Embassy to Saudi Arabia website before departure to confirm correct contact details for the office.
For More Information About Saudi Arabia…
See Passport Health's Saudi Arabia destination advice page with information on safety, climate and more. Or, start you visa process by contacting us today!