Passports and Visas service is temporarily suspended
Due to COVID-19 and the health of our employees, we will not be accepting new applicants at this time.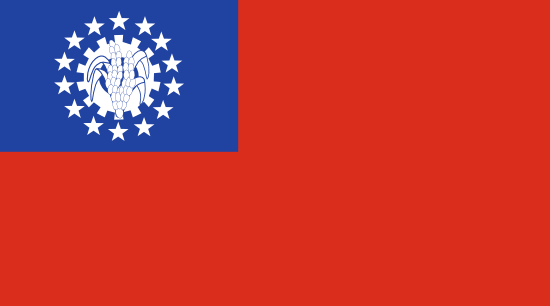 Myanmar (Burma) Visa – Requirements and Application
Do I Need a Visa for Myanmar?
A visa is required to enter Myanmar for all United States citizens. Only three airports allow for entry and exit to the country: Yangon, Mandalay, and Nay Pyi Taw.
U.S. citizens are also not allowed to enter restricted areas once they are in Myanmar.
Tourist and business visas last 90 days. The Burmese government may require extra materials from business travelers and/or provide less time in-country.
Proof of return or onward travel may be required for your visa. It may also be required when entering the country.
See below or contact a Passport Health travel documents specialist about other visa types.
Sources: Myanmar Embassy and U.S. State Department
What Do I Need for a Myanmar Visa Application?
Depending on what visa you're applying for, the documents you need may be different. A business visa can require different documents than a travel visa.
The Burmese government may change this process at any time and may request extra materials during the visa process, so make sure you are always prepared and up-to-date.
All Burmese visas will require these items: a passport, passport-sized photo, driver's license, proof of travel and a completed application. Minors may also need additional items for their visa.
Each one of these items have specific requirements that must be met. Some of the visa requirements are subject to change. Check with all possible changes to the process before your trip to Myanmar.
Check the tabs below to see the different types of documents needed for your particular visa.
Travelers to Myanmar must submit a completed application along with the following to obtain a visa:
Passport:
Be valid for the next six months
A scanned, color copy of passport bio page
Photograph:
A recent passport size digital photo
Taken in the last three months
Proof of Travel:
Confirmation of hotel reservations
Minor Form (if traveling with a minor):
If the minor is over 7-years-old, they need to apply for their own visa. If the minor is under 7, they must:

Always be accompanied by a parent/guardian
Must be included in parent/guardian passport
Details must be provided in parent/guardian application
Travelers visiting for business must have a visa. The following items must be submitted along with a completed application.
Passport:
Be valid for the next six months
Must have at least one blank page
A scanned, color copy of passport bio page
Photograph:
A recent passport size digital photo
Taken in the last three months
Proof of Travel:
Confirmation of hotel reservations
An invitation letter and a registration certificate of the inviting company.
The company that is inviting you must have at least 3-months validity of registration.
While other visa types may be available, thee requirements can vary. Contact us to find out what you may need for your specific trip.
How Can Passport Health Help Me With the Visa Process?
Passport Health will take you by the hand and help you communicate with embassies and consulates during your visa application process. Contact us today to start your worry-free visa processing.
Customer Reviews
Passport Health –

Visa for Myanmar
Overall rating: 5 stars – 5 reviews
"

Knowledgeable Friendly Staff!

"

"The staff at Passport Health are highly knowledgeable about what you need for a Myanmar or any other visa. I've traveled to 6 continents and have used them since 2006. They always make good recommendations and don't try to oversell things you don't need. I highly recommend them!"
"

Great experience!

"

"Easy to get an contact, knowledgable and thorough in getting us visas for Myanmar. Would recommend and go back if needed!"
"

Quick and Comprehensive

"

"Passport Health was informative and fast in getting me my Myanmar visa. Personalized service and they only present useful information. Strongly recommend this experience prior to extended time abroad."
"

Great Overall Service

"

"Personnel were very efficient and courteous throughout the Myanmar visa process. She also helped us with a question on our passports."
"

Excellent Experience

"

"They helped me get a Myanmar visa when I thought I'd have to miss my trip. I highly recommend Passport Health!"
How Much Do Burmese Visas Cost?
Visa pricing can vary based on type and length of stay. Visas for Myanmar generally start around $50. The Burmese government sets visa fees and can alter the costs at any time. Be sure to check with a travel document specialist before beginning your visa process.
Are Any Vaccines Required for Myanmar?
Proof of yellow fever vaccination may be required if you are arriving from a region with the disease. Some other vaccinations are recommended.
Routine immunizations against measles and influenza are recommended for all travelers. Travel vaccinations like Japanese encephalitis, typhoid and hepatitis A are recommended based on your travel itinerary and length of stay. Learn more from our Myanmar destination advice page.
U.S. Embassy in Myanmar
Once in Myanmar, the U.S. Embassy is located in the capital city of Rangoon. The information for the U.S. Embassy is:
U.S. Embassy to Myanmar
110 University Ave
Kamayut Township,
Rangoon, Myanmar
Telephone: +(95) (1) 536-509, ext. 4240
Emergency After-Hours Telephone: +95 9-512-4330, or +(95) (1) 500-547
Visit the Embassy to Myanmar website before departure to confirm correct contact details for the office.
For More Information About Myanmar…
See Passport Health's Myanmar destination advice page with information on safety, climate, and the vaccinations you will need before traveling there. Or, start you visa process by contacting us today!