Passports and Visas service is temporarily suspended
Due to COVID-19 and the health of our employees, we will not be accepting new applicants at this time.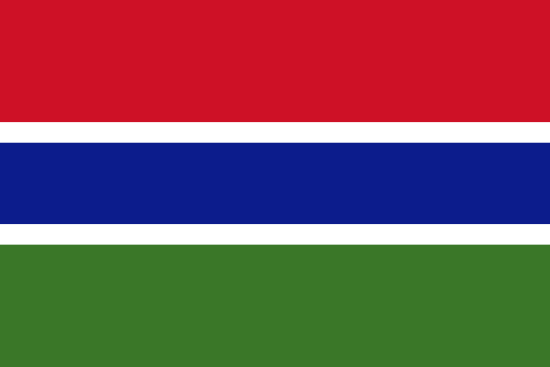 Gambia Visa – Requirements and Application
Do I Need a Visa for Gambia?
Yes, you do need a visa and a valid passport. There are different types of visa's offered depending on your purpose of visit. Most commons are business or tourism others include military visa, merchant seamen and crew members. All visas are valid for up to five years.
Sources: Gambia Embassy and U.S. State Department
What Do I Need for My Gambia Visa Application?
Well, there are a couple of things you require. It all depends on your purpose or cause of traveling. If it's for fun or pleasure, the process is quite simple; you can grab your passport and immediately start booking your flight.
But, for business the process is much more complex. It requires proving your going for business a letter, Company stamp…
Travelers visiting for tourism must have a visa. The following items must be submitted along with a completed application.
A passport that has two completely blank pages and issued 6 months before the travel dates.
A completed and signed Visa Application Form
A Passport photo that is Recent and Professional, don't staple and ensure the photo is signed.
Submit a printed copy of entering and leaving airline tickets.
Travelers to Gambia must submit a completed application along with the following to obtain a visa:
A passport that has two completely blank pages and issued 6 months before the travel dates.
A passport photo that is recent and professional.
Submit a printed copy of entering and leaving airline tickets.
A business letter on company letterhead. The letter must explain all the following: reason of traveling, business reference from Gambia and proof of financial support during your stay in Gambia.
While other visa types are available, their requirements can vary greatly. Contact us to find out what you may need for your specific trip.
How Can Passport Health Help Me With the Visa Process?
Passport Health's travel documents team can walk you through the visa process step-by-step and handle the sometimes difficult communication with embassies and consulates. Contact us today to start your worry-free visa processing.
Customer Reviews
Passport Health –

Visa for Gambia
Overall rating: 5 stars – 4 reviews
"

Very helpful !!!

"

"I received very sound advice from a very knowledgeable professional on my Gambia visa. I would highly recommend their services to everyone."
"

Excellent appointment

"

"The Gambia visa experience was excellent. The staff was well prepared, personable, and had answers to all of my questions. I would recommend to anyone planning to travel."
"

Good experience

"

"I was given good information on all the possible options for a Gambia visa, and given choices of time to receive. There were pleasant and informative."
"

Awesome service

"

"Great customer service, super friendly, she told me all i needed to know about a Gambia visa. Thanks you guys are awesome!"
How Much Do Gambia Visas Cost?
Governments reserve the right to modify or change visa fees at any time. Visas for Gambia start at around $100, excluding consular, service and other fees.
Please note, after a visa is processed, a missing, lost or damaged passport can result in a fine of up to $2,000
Do I Need Vaccinations for Gambia?
Gambia requires proof of yellow fever and meningitis vaccination for entry. If you have not received these vaccines, you may be denied entry.
Some additional vaccinations may be recommended based on your itinerary. These include: hepatitis A, rabies and typhoid vaccinations. Routine vaccinations may be recommended based on your itinerary and immunization history.
To learn more about health concerns for travel to Gambia, see our Gambia destination advice page.
U.S. Embassy in Gambia
If you find yourself in need of help while traveling in Gambia, there is a U.S. embassy in the capital city of Banjul.
U.S. Embassy Banjul
92 Kairaba Avenue, Fajara
Banjul
The Gambia
Telephone: +(220) 439-2856, +(220) 439-2858 or +(220) 439-1971
Emergency After-Hours Telephone: +(220) 437-2856, x-2466
Fax: +(220) 439-2475
Email: ConsularBanjul@state.gov
For More Information About Gambia…
See Passport Health's Gambia destination advice page with information on safety, climate and more. Or, start you visa process by contacting us today!