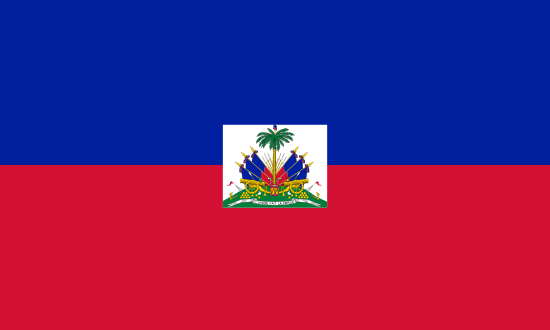 Travel Vaccines and Advice for Haiti
Although damaged by natural disasters, Haiti remains a strong and unique country. Haiti remains a top producer of various produce and plants. It is a common destination for foreign aid workers.
Do I Need Vaccines for Haiti?
Yes, some vaccines are recommended or required for Haiti. The CDC and WHO recommend the following vaccinations for Haiti: hepatitis A, hepatitis B, typhoid, cholera, yellow fever, rabies, meningitis, polio, measles, mumps and rubella (MMR), Tdap (tetanus, diphtheria and pertussis), chickenpox, shingles, pneumonia and influenza.
COVID-19 vaccination is recommended for travel to all regions, both foreign and domestic. Check with your local Passport Health clinic if immunization is offered in your area.
See the bullets below to learn more about some of these key immunizations:
See the tables below for more information:
Recommended Travel Vaccinations for Haiti

VACCINE
HOW DISEASE SPREADS
DETAILS

COVID-19
Airborne & Direct Contact
Recommended for all unvaccinated individuals who qualify for vaccination
Hepatitis A
Food & Water
Recommended for most travelers
Hepatitis B
Blood & Body Fluids
Accelerated schedule available
Typhoid
Food & Water
Shot lasts 2 years. Oral vaccine lasts 5 years, must be able to swallow pills. Oral doses must be kept in refrigerator.
Cholera
Food & Water
Haiti has been the site of ongoing cholera outbreaks for many years. Vaccination is recommended for most travelers.
Yellow Fever
Mosquito
Required if traveling from a country with risk of yellow fever transmission.
Rabies
Saliva of Infected Animals
High risk country. Vaccine recommended for long-term travelers and those who may come in contact with animals.
Routine Vaccinations for Haiti

VACCINE
HOW DISEASE SPREADS
DETAILS

Measles Mumps Rubella (MMR)
Various Vectors
Given to anyone unvaccinated and/or born after 1957. One time adult booster recommended.
TDAP (Tetanus, Diphtheria & Pertussis)
Wounds & Airborne
Only one adult booster of pertussis required.
Chickenpox
Direct Contact & Airborne
Given to those unvaccinated that did not have chickenpox.
Shingles
Direct Contact
Vaccine can still be given if you have had shingles.
Pneumonia
Airborne
Two vaccines given separately. All 65+ or immunocompromised should receive both.
Influenza
Airborne
Vaccine components change annually.
Meningitis
Airborne & Direct Contact
Given to anyone unvaccinated or at an increased risk, especially students.
Polio
Food & Water
Considered a routine vaccination for most travel itineraries. Single adult booster recommended.
Zika is a high risk in Haiti. Zika in a pregnant can cause severe birth defects and pregnant women are strongly cautioned against traveling to Haiti. Zika can be passed through mosquitoes and through sexual intercourse.
Medical facilities in Haiti are rare and usually not of the highest quality. You should purchase medical evacuation insurance before traveling to Haiti.
Visit our vaccinations page to learn more. Travel safely with Passport Health and schedule your appointment today by calling or book online now.
Is There Cholera in Haiti?
Cholera is an ongoing epidemic in Haiti. Nearly 1 million residents and travelers have contracted the virus since the 2010 outbreak began and over 10,000 have died.
Practice extreme caution in regards to cholera while in Haiti and before your trip. Cholera vaccination for a trip to Haiti is highly recommended. Around seven percent of the population of Haiti has contracted cholera at one point. Travelers are at an increased risk.
The best protection against cholera is through vaccination. Passport Health clinics offer the cholera vaccine. Book your cholera vaccination appointment today!
Do I Need a Visa or Passport for Haiti?
A passport with at least six months is required to enter Haiti. If travelers are intending to stay more than 90 days, they must get a travel visa through the embassy.
Haiti Entry Requirements

Do I Need A…
For My Trip to Haiti?

Passport
Tourist Visa
Business Visa
Vaccinations
Sources: Embassy of Haiti and U.S. State Department
What is the Climate Like in Haiti?
Haiti has a warm and tropical climate with consistent temperatures throughout the year. The country has two seasons: a rainy season from May to October and a dry season from November to April. Some of Haiti's popular tourist destinations include Port-au-Prince, Jacmel, Cap-Haïtien, and Labadee.
Port-au-Prince has temperatures that range from 80 to 90 degrees throughout the year, with the rainy season from May to October. Jacmel, located on the southern coast of Haiti, has a climate similar to Port-au-Prince with temperatures ranging from 80 to 90 throughout the year and a rainy season from May to October.
Cap-Haïtien, a historic city on the northern coast of Haiti, is cooler than Port-au-Prince and Jacmel with temperatures ranging from 70 to 85. Its rainy season is from May to October. Labadee, a private resort on the northern coast of Haiti, has a climate similar to Cap-Haïtien with temperatures ranging from 70 to 85 throughout the year.
It's always a good idea to check the weather forecast before planning a trip to any destination to ensure that you are prepared for the current conditions.
How Safe is Haiti?
The U.S. Department of State has issued a travel warning for Haiti. Travelers are cautioned from traveling to Haiti due to health concerns of zika and cholera. There are limited medical facilities in the country, making travel here dangerous.
Although the potential for terrorist activity is low, the potential for political crime is high.
You should arrange airport and hotel transfers in advance.
Only use cameras with permission.
Voudo in Haiti
Avoid an Embarrassing Stop
Voudo is one of the most widely practiced religions in Haiti. Originally brought to Haiti by slaves from Africa. Many slaves disguised their Voudo practices by giving spirits different Catholic names.
The basic belief of Voudo is that everything is spirit. There are different spirits in the visible and unseen world.
Voudo temples are often unassuming and tucked away. As a traveler you will need a local guide to locate and find a Voudo ceremony. Most places accept tourists, but it's always good to create a good relationship with the priest first. As a tourist, you may be asked for a cash donation.
What Should I Take To Haiti?
Here are some essential items to consider for your trip to Haiti:
Loose-Fitting Clothes – Practical clothing to stay cool in Haiti's heat.
Close-Toed Shoes – Streets and sewers fill quickly during the rainy season and it's not safe to walk barefoot in these conditions.
Swimwear – Haitians are more conservative than Americans when it comes to the beach.
Sunscreen and Mosquito Repellent – To help repel mosquitoes.
Spare Batteries and Travel Chargers – Electricity is not always available in Haiti.
U.S. Embassy in Haiti
All Americans visiting Haiti should register online with the U.S. Department of State before departure. This will inform the office of your travel plans within the country and will allow them to reach out in the case of an emergency or evacuation.
Once in Haiti, the information for the U.S. Embassy is:
U.S. Embassy Port-au-Prince
Boulevard du 15 October,
Tabarre 41, Route de Tabarre
Port-au-Prince, Haiti
Telephone: +(509) 2229-8000
Emergency After-Hours Telephone: +(509) 2229-8000
Fax: +(509) 2229-8027
Visit the Embassy to Haiti website before departure to confirm correct contact details for the office.
Ready to start your next journey? Call us at or book online now!
Customer Reviews
Passport Health – Travel Vaccines for Haiti

Overall rating: 5 stars – 10 reviews

"

Nice and Quick

"

"Because I had been to Passport Health last year before my mission trip to Haiti and because I filled out the online information prior to going to my appointment, I was out in a flash. It was great."

"

Very Impressive Operation!

"

"I accompanied my daughter to prepare for her mission trip to Haiti this summer. The entire process was efficient, extremely informative, and very helpful. We'll recommend Passport Health to all our friends planning to travel overseas."

"

Last Minute Trip

"

"I am a pilot and we were given a weeks notice that we are going to Haiti for a week. I couldn't get an appointment with my Dr. for a month; Passport Health saw me and my co-pilot in two days. In and out in less than a hour."

"

Great Experience!

"

"I did not have to wait long and the nurse was very friendly as soon as I walked in. She provided me with a book on Haiti and the all the recommended immunizations. She was very helpful and answered all the questions I had. This was my first time here and will definitely recommend it to anyone traveling!"

""

"I felt the time spent with me reviewing my needs for travel to Haiti was very helpful."

"

First experience with travel clinic was a great one

"

"I am going to Haiti to volunteer in a trauma center, and I am now ready and have peace of mind. I can now focus on the task at hand — helping other. Thanks so much."

"

Haiti In June

"

"Gave a good impression of the precautions and medical needs for going to Haiti."

"

A wonderful experience

"

"Desiree was extremely helpful, patient and informative. For the past 6 yrs I've been going to passport health I never had not one problem. The advice I was given concerning my mission trips to Haiti I always obeyed and I never gotten sick. Thank you for being there."

"

Very thorough

"

"Excellent service, very thorough information. I feel safe, protected and ready to travel to Haiti!"

"

Very informative Clinic visit

"

"During our visit to Passport Health, we received exceptional care and attention to our necessary vaccinations needed for our mission trip to Haiti. The advice was well received and helpful and some extra tips on what we could expect proved beneficial."

On This Page:
Do I Need Vaccines for Haiti?
Is There Cholera in Haiti?
Do I Need a Visa or Passport for Haiti?
What is the Climate Like in Haiti?
How Safe is Haiti?
Voudo in Haiti
What Should I Take To Haiti?
U.S. Embassy in Haiti