Passports and Visas service is temporarily suspended
Due to COVID-19 and the health of our employees, we will not be accepting new applicants at this time.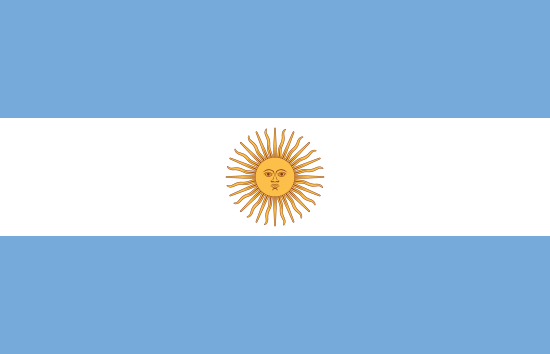 Argentina Visa – Requirements and Application
Do I Need a Visa for Argentina?
U.S. citizens going to Argentina don't need a visa if they are tourists planning to stay up to 90 days or less. A business visa is also not required for travelers. Americans don't need to pay a reciprocity fee as of August 2018.
Sources: Argentina Embassy and U.S. State Department
What Do I Need for a Argentina Visa Application?
Tourist and business visas are not required for U.S. citizens entering or exiting Argentina for periods less than 90 days. The tabs bellow will give you more information about what you'll need for a visa if you plan to stay for an extended period beyond 90 days.
In addition to a completed application form, the following items are required:
Passport:
Must have a validity of six months
Has to have one blank page for entry stamp
Proof of Travel:
Requires your plane ticket showing the dates of departure and arrival
Must have documents that show purpose of trip
Documents for the next destination
Airline confirmation that you're permitted to board the plane without a visa
Proof of Funds:
Sufficient bank statements or cash
Business travelers must submit the following with their Argentina visa application.
Passport:
With six months validity
One blank page for entry stamp
Proof of Travel:
Requires a plane ticket that shows dates of departure and arrival
Must have documents that show the purpose of your trip
Documents for next destination
Confirmation that you're permitted to board the plane without a visa
Proof of Funds
Is in the form of sufficient bank statements or cash
Diplomatic and official passport holders are required to get visas before arriving in Argentina.
How Can Passport Health Help Me With the Visa Process?
Passport Health's travel documents team will aid with the entire visa process, from communication with foreign embassies to the necessary paperwork for your trip. Contact us today to start your worry-free visa processing.
Customer Reviews
Passport Health –

Visa for Argentina
Overall rating:

5

stars –

3

reviews
"

Great Experience!

"

"Very knowledgeable and friendly, great help in getting everything we needed for our visas. Fully prepared me for my trip to Argentina."
"

great service

"

"I went to Passport Health in the fall of 2017 to prepare for my March 2018 trip to Cameroon. They provided very clear information and advice. This time they helped me get my visa for a long trip to Argentina. So easy! Would highly recommend!"
"

Excellent Overall

"

"My son Peter is going to Argentina this summer. The staff was very thorough in explaining the process for getting a visa and passport. It was all very easy. We recommend Passport Health."
How Much Do Argentina Visas Cost?
If you do require a visa for a trip to Argentina, fees can vary based on visa type. Contact a Passport Health Passports and Visas specialist or the Argentine embassy to learn more.
Are Any Vaccines Required for Argentina?
Argentina does not currently require vaccination for entry. But, some immunizations are recommended.
Hepatitis A, hepatitis B, typhoid and yellow fever vaccinations are commonly recommended for travelers to Argentina. Rabies and routine vaccinations may be recommended based on your itinerary and immunization history.
To learn more about health concerns for travel to Argentina, see our Argentina destination advice page.
U.S. Embassy in Argentina
All U.S. citizens visiting Argentina should register with the STEP program before their trip. This State Department program provides extra information and support in case of emergency. Passport Health's travel documents staff can assist you in registering.
Once in Argentina, the information for the U.S. Embassy is:
U.S. Embassy Buenos Aires
Av. Colombia 4300
(C1425GMN) Buenos Aires
Argentina
Telephone: +(54)(11) 5777-4533
Emergency After-Hours Telephone: +(54)(11) 5777-4354
Fax: +(54)(11) 5777-4240
Email: BuenosAires-ACS@state.gov
For More Information About Argentina…
See Passport Health's Argentina destination advice page with information on safety, climate and more. Or, start you visa process by contacting us today!