Passports and Visas service is temporarily suspended
Due to COVID-19 and the health of our employees, we will not be accepting new applicants at this time.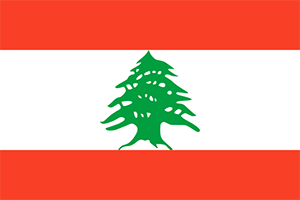 Lebanon Visa – Requirements and Application
Do I Need a Visa for Lebanon?
Yes, a visa is required to enter Lebanon. Lebanon issues VoA (Visas on Arrival) and will be administered upon your arrival at Beirut-Rafic Hariri International Airport.
While visas initially last for 1 month they can be extended up to 90 days depending on your travel plans.
Please be aware that travelers who hold stamps, visas or seals for Israel will be denied entry into Lebanon and may be sentenced to arrest or detention.
Sources: Lebanon Embassy and U.S. State Department
What Do I Need for a Visa Application?
Countries often require different items for different visas. Double check the visa you need to make sure you have the correct documents.
Applicants for Lebanese visa will require, at minimum: a passport, hotel reservation that underlines the date of entry and exit, residency address, and a non-refundable round trip plane ticket.
Each one of these items have specific requirements that must be met. Please note that requirements can change quickly and additional documents may need to be secured.
Open a tab below to see the different types of documents needed for your particular visa.
Travelers for tourism must submit the following with their Lebanon visa application.
Passport:
Must be valid for six months from the date of entry
Proof of travel:
A hotel reservation that underlines the date of entry and exit and address of residency.
A round trip plane ticket.
A statement of account, a credit card, an attestment of profession or salary.
In addition to a completed application form, the following items are required:
Passport:
Must be valid for three months from the date of entry
Business documents:
A document that underlines the length of stay, reason and address related to business.
A document that underlines the specific business relationship.
A document that underlines financial condition.
While other visa types are available, their requirements can vary greatly. Contact us to find out what you may need for your specific trip.
How Can Passport Health Help Me With the Visa Process?
Passport Health's travel documents team will walk you through the visa process step-by-step and handle the sometimes difficult communication with embassies and consulates. Contact us today to start your worry-free visa processing.
Customer Reviews
Passport Health –

Visa for Lebanon
Overall rating: 5 stars – 3 reviews
"

Exceptional Visit

"

"The staff are extremely polite and professional. They were so great in making me feel comfortable with the Lebanon visa process. It really nice to be taken care of by such a great person and staff. I would recommend this service to anybody. Thank you."
"

Great Service!

"

"This service is amazing! They gave us so much information and were very helpful and kind. It was easy to get our Lebanon visa thanks to their help."
"

Very Helpful!

"

"Very friendly service and quite informative. Helped me get a visa for Lebanon."
How Much Do Visas Cost?
Visa costs for Lebanon can vary based on a variety of factors. The Lebanese government also reserves the right to change fee schedules at any time.
Single entry visas start at around $35 while multiple entry visas start at $70. This does not include processing, service or other fees nor postage.
Are Any Vaccines Required for Lebanon?
Proof of polio vaccination may be required if arriving from a country where the infection is present. No other immunizations are required.
But, some vaccines are recommended including: rabies, typhoid and hepatitis A.
For more information, see our Lebanon destination advice page.
U.S. Embassy in Lebanon
All U.S. citizens visiting Lebanon should register with the STEP program before their trip. This State Department program provides extra information and support in case of emergency. Passport Health's travel documents staff can assist you in registering.
Once in Lebanon, the information for the U.S. Embassy is:
U.S. Embassy Beirut
Awkar – Facing the Municipality, Main Street
Beirut, Lebanon
Tel: 961-4- 543 600
For More Information About Lebanon…
See Passport Health's Lebanon destination advice page with information on safety, climate and more. Or, start your visa process by contacting us today!