Passports and Visas service is temporarily suspended
Due to COVID-19 and the health of our employees, we will not be accepting new applicants at this time.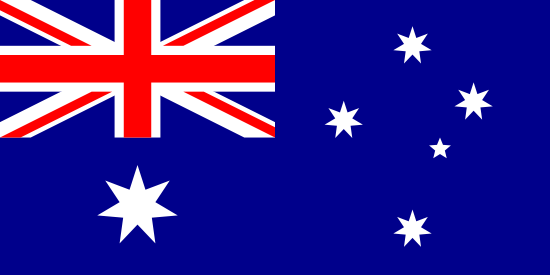 Australia Visa – Requirements and Application
Do I Need a Visa for Australia?
If you're planning to visit Australia, you will need a tourist visa.
Travel authorization can be obtained by applying for an ETA (Electronic Travel Authorization) visa online on the ETA website. You are eligible to apply for this authorization if you have a passport, plan to visit Australia for tourist or business reasons, and are in Australia at the moment as well as planning to stay 90 days or less.
Sources: Australian Embassy and U.S. State Department
What Do I Need for an Australia Visa Application?
You need to apply on the ETA website to obtain your tourist or business visa. No matter which visa you're getting, you'll need a passport, credit card, and email address to apply.
There's an e-Visitor visa that is free and allows you to stay multiple times in Australia. You can stay within 3 months for a 12-month period. Travelers also have the option of obtaining a visitor visa if they don't meet the requirements of the e-Visitor or ETA visa.
The tabs bellow will give you more information about the different types of visas you will need.
Tourist travelers must submit the following with their Australia visa application.
Passport:
Validity at time you enter Australia
One blank page for entry stamp
Business travelers must submit the following with their Australia visa application.
Passport:
Validity at time you enter Australia
One black page for entry stamp
If you desire to legally work in Australia, there's a program that allows you to have an extended holiday for short term employment. The Working Holiday visa and the Work and Holiday visa allows 18-30-year-old people to work in Australia under the law to stay in Australia. A Student visa, a Training visa, and a Temporary Activity visa allows you to study in Australia.
How Can Passport Health Help Me With the Visa Process?
Passport Health's travel documents can walk you through the whole process. They can provide detailed help to get the visa handle any difficult communication with consulates and embassies. Contact us today to start your worry-free visa processing.
Customer Reviews
Passport Health –

Visa for Australia
Overall rating: 5 stars – 5 reviews
"

Kind atmosphere

"

"Thank you for your kind instruction on an Australia visa."
"

Fast and Friendly

"

"The entire process is fast and easy. The staff was very nice and the getting a visa for Australia was painless."
"

Great Experience

"

"Passport Health made everything very easy! My specialist was very knowledgeable and friendly and helped me get an Australia visa."
"

Very Helpful

"

"Great information, good service. Helped me sort everything out for my trip to Australia."
"

Helpful Place

"

"Most helpful. Received care and attention that I didn't expect for an Australia visa."
How Much Do Australian Visas Cost?
The Electronic Travel Authorization (ETA) visa application does have a service charge of $20. Fees related to other visa types can vary, be sure to check with a Passport Health Travel Documents Specialist or the Australian government before applying.
Are Any Vaccines Required for Australia?
Proof of yellow fever vaccination may be required if arriving from a region where the infection is present. Hepatitis A, hepatitis B and Japanese encephalitis may be recommended for your trip. See our Australia destination advice page to learn more.
U.S. Embassy in Australia
All U.S. citizens visiting Australia should register with the STEP program before their trip. This State Department program provides extra information and support in case of emergency. Passport Health's travel documents staff can assist you in registering.
Once in Australia, the information for the U.S. Embassy is:
U.S. Embassy Canberra
Moonah Place
Yarralumla, ACT 2600
Australia
Telephone: +(61) (2) 6214-5600
Emergency After-Hours Telephone: +(61) (2) 411-424-608
Fax: +(61) (2) 6214-5970
For More Information About Australia…
See Passport Health's Australia destination advice page with information on safety, climate and more. Or, start you visa process by contacting us today!