How to Keep Your Office Free of the Flu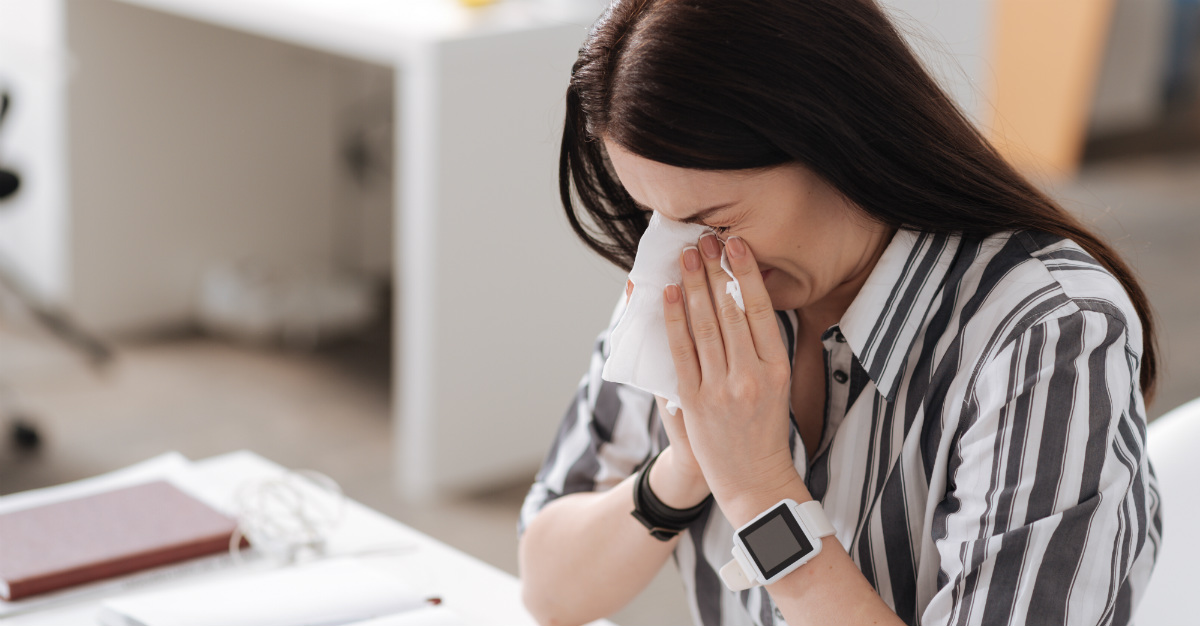 The influx of cold weather across the country has created a bad flu season that doesn't seem to want to go away.
The office environment is often the main offender for passing the flu virus from worker-to-worker. Although people belong at home while they're sick, many sacrifice their health and head to work. The problem with the flu is that it's easy to catch, but very hard to shed.
But, don't fret.
There are plenty of simple precautions that you and your co-workers can install to keep a healthy, flu-free environment.
Encourage Flu Shots Every Year
The flu shot is one of the easiest ways to help avoid the virus.
Along with yourself, encourage your fellow workers to get a flu shot at the beginning of the flu season (usually the first week of September). Mark the date on calendars and let them know how helpful the shot can be. The vaccine takes just minutes and is available at plenty of locations.
You can even bring the flu shot to your employees, saving even more time. Passport Health offers on-site flu clinics across North America with trained nurses that can work around your schedule.
Wash Your Hands, Often
For years, scientific studies have shown that washing your hands is one of the most reliable ways to prevent spreading a virus. After going to the bathroom or just sneezing, some warm water and soap can kill most dangerous bacteria.
It might sound a bit overboard, but posting signs around the office about washing hands can help greatly. If reminded to wash their hands, there's a much better chance that people will follow through. This could even create healthier habits to help outside of flu season.
Hand sanitizer can also provide an answer. Even keeping it around the office can encourage co-workers to kill those germs throughout the day.
Put a Contingency Plan in Place
We don't like to plan for the worst, but the virus may start spreading around the office. Once that happens, it's nice to have a blueprint to deal with the outbreak.
If possible, the flu season might be the best time to allow employees to work from home. They could be sick or worried about the illness, but a few days working remotely can help prevent decreased productivity.
You should also know early signs of the flu. Nasal congestion, a cough or complaints of a headache can be an early sign of the virus. If the office knows what to look out for, then they can help monitor the office's flu activity.
If you come up with a plan that encourages productivity during sick times, you can attack the flu problem before it happens.
Set a Good Example
You could be in a leadership position or a bit further down the totem pole. Regardless, it's easy to encourage safe flu practices if you're showing co-workers how it's done.
If you come to work sick, chances are high that the people who work for you will probably come to work sick as well. This can create a snowball effect that creates a whole office of sick workers.
To help ease this potential problem, do your best to set a good example by implementing policies that simply tell people to stay home when ill. Avoid chastising people for staying home while battling the virus, especially during such a strong flu season.
Even before getting sick, there are other ways to show your co-workers how to stay flu-free. Always cover your mouth when coughing and sneezing and keep your work space clean.
Do you have any other questions or needs during the flu season? Book an appointment with your local Passport Health clinic by calling or fill out a contact form and speak to a representative.
Any other questions about the flu or its vaccine? Let us know via Facebook or Twitter.
Written for Passport Health by Jerry Olsen. He has over 15 years of combined experience as a writer and editor in Salt Lake City. Jerry's writing topics range from health care, travel, life science to medical technology and technical writing.