How Can You Continue Working While Sick?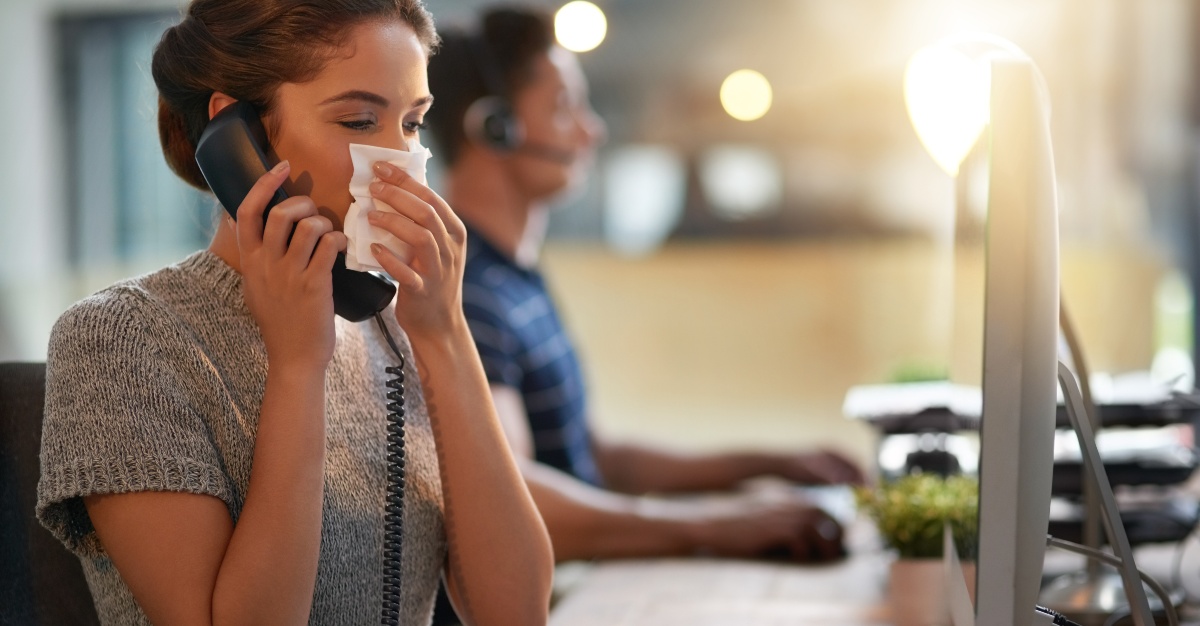 During flu season, every person should show some caution if they're experiencing flu symptoms. That means skipping out on that trip to the movies or a restaurant, but also using a sick day at work.
Staying home while sick is the best way to keep your fellow employees free of the virus you're battling.
But, many workers don't have the option to stay home from work while sick without the luxury of sick pay. They simply can't afford to miss time at work, whether due to money or the duties of their job.
Work often has to come first in the modern society, with the average work week only getting longer in recent decades. Obviously, you need to stay home if you have pneumonia or strep throat (because both are contagious), but most of us go to work when we're sick.
The good news is that there are plenty of healthy tips you can follow that will help you get through the day when you're not feeling your best. The following are a few guidelines you can follow to feel better when working while sick:
Drink a lot of clear liquid, including water, broth, tea, and orange juice. Try to avoid drinking coffee, heavily caffeinated drinks, and alcohol. The old wife's tale that says a "hot toddy" will help cure your cold isn't true because alcohol dehydrates your system. Eating ice chips will also help clear your sore throat.
Just in case you can't give up the caffeine, be sure to chase it down with plenty of water.
Keep in mind that second-hand smoke can bother your nose, throat, and lungs. Make it much easier for yourself by staying away from all kinds of smoke, including cigarette smoke, smoke from a fire and pollution.
Although over-the-counter cold remedies are helpful and offer some quick relief, they won't shorten the amount of time you are sick. When you take these types of medicines, be sure to read the labels and avoid using too many of them.
Better yet, find an over-the-counter medicine that really works and doesn't produce side effects. Many people don't know that decongestants can make you feel irritable and tired. You should also avoid taking placebo-type medicines like dietary supplements and homeopathic remedies.
Use a saline spray to help clear congestion by loosening your mucous membranes.
If you've been sick for more than seven days, and you're not feeling better, it may be more than a cold, and a simple virus can quickly turn into a bacterial infection. Call your doctor immediately to see if you need antibiotics to clear it up.
Last but not least, you need to get plenty of sleep when you are sick. Keep in mind that your immune system needs the right foods, fluids and sleep to feel better faster. After that long day of work, turn in an hour or two earlier to encourage your immune system.
One key method to avoid working while sick is to stay free of the illness in the first place. During the flu season, the flu shot provides reliable protection against that year's most prominent strains.
Do you have any other questions about keeping you and your office healthy? Passport Health can help! Give us a call at or fill out a contact form for more information.
Written for Passport Health by Jerry Olsen. He has over 15 years of combined experience as a writer and editor in Salt Lake City. Jerry's writing topics range from health care, travel, life science to medical technology and technical writing.