What Does a Biometric Screening Measure?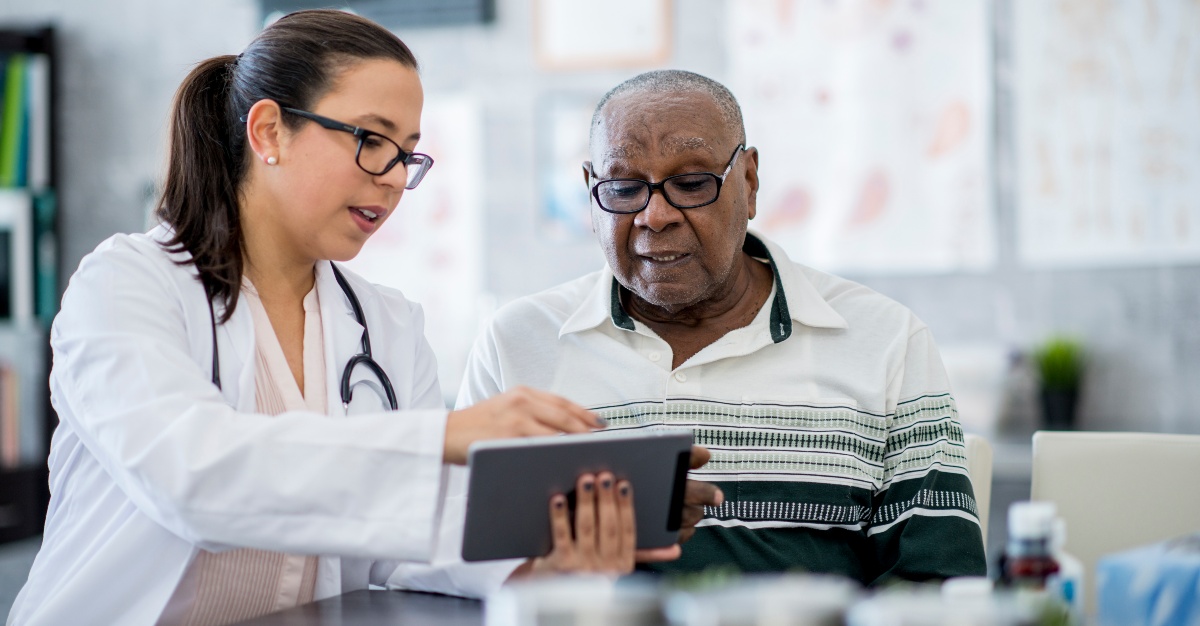 Whether it's a part of wellness programs or general healthcare options, many companies now offer biometric screenings for employees.
Now, depending on who you ask, a biometric screening could go by many names. Often called a health screening or biometric assessment, no matter the name, it does the same things. Rather than asking what it's called, the important question is what does a biometric screening measure?
A biometric screening offers a clinical evaluation of a patient's important health scores.
Biometric screenings establish a baseline to help patients test their risk for various health issues. Many of these issues could prove life threatening and can be prevented through early detection.
The results from the screening may be used to identify specific health conditions. A patient may learn of their unknown diabetes or heart disease from the screening. Just as importantly, patients may find out they are at a increase risk for these conditions.
The wellness community thinks of the biometric screening process as a necessary check-up for employees. But, the results may extend beyond the physical benefits. Many will take an improved attitude or feeling of well-being from a positive screening. As we've covered in the past, your employees' mental health is also vital for business.
One more reason companies encourage these screenings in convenience.
Some of the tests must take place at a commercial laboratory or provider's office. Others provide biometric screenings at an employee health fair or at home using a kit.
Usually, the screening location is at the employee's discretion. Most employers offer a variety of options in this area. They may even include a screening for the employee's spouse in the program.
A standard biometric screening will require a blood sample. The patient with either need to have blood drawn or use a fingerstick. After drawing blood, the screening measures the following:
A cholesterol and glucose test with readings on total cholesterol (TC), HDL cholesterol, LDL cholesterol, a TC/HDL ratio, and Triglycerides
Blood Pressure
Height/Weight/Body Mass Index (BMI)
Waist Circumference
As you might expect, on-sight screenings provide employees and employers with instant feedback. Areas with WiFi can also use tables to collect biometric data even quicker.
Probably the biggest asset of biometric screening is that it allows employees and employers to know more about their overall health risks in real time.
How It's Done
A biometric assessment or screening provides an onsite evaluation of a patient's key health measures. For the many people who avoid doctor visits, the screening offers an alternative. At-home kits allow the most convenience. An appointment during a break at work also creates an easy solution.
Although a biometric screening tests for the physical traits listed above, lifestyle does weigh into results. The screeners require a questionnaire about lifestyle behaviors and health status. The results also provide in-depth information on nutrition and fitness. Based off the measurements, a person could find programs to help change their behaviors.
For some, the results may prove small. But, others may introduce important changes into their lives.
Did you know Passport Health offers on-site biometric screenings? If you have any questions about the screenings, give us a call at or try our online screening scheduler.
Written for Passport Health by Jerry Olsen. He has over 15 years of combined experience as a writer and editor in Salt Lake City. Jerry's writing topics range from health care, travel, life science to medical technology and technical writing.