How Does Mental Health Affect Work Performance?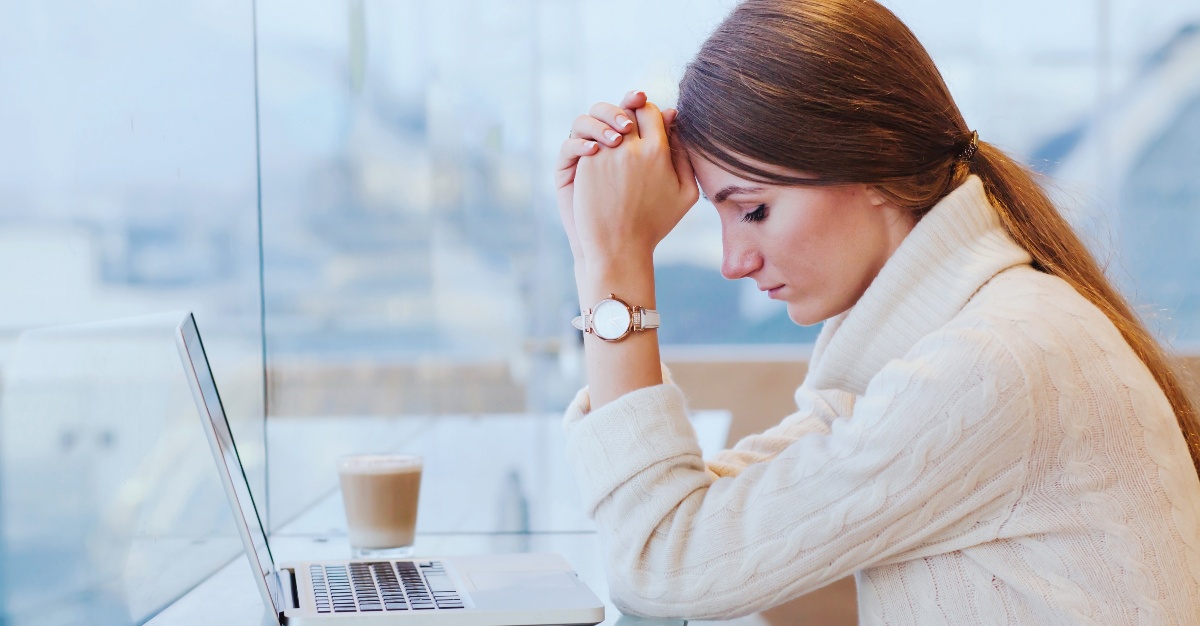 According to the World Health Organization, depression and anxiety alone cost global economy approximately one trillion dollars annually due to lost productivity.
But, how and why do such seemingly personal issues affect work performance so much? And what can we do to counteract this growing struggle?
Mental Health's Tremendous Impact
Mental illness is a general term for a wide range of issues. Those include depression, anxiety, PTSD and bipolar disorder. Roughly 44 million American adults are affected by the many mental illnesses, as reported by NAMI, the National Alliance on Mental Illness. In fact, the WHO has deemed depression a leading cause of disability.
The WHO even addressed the problem long ago in their Nations for Mental Health report on mental health and work in 2000. They stated, "All of us have the right to decent and productive work in conditions of freedom, equity, security and human dignity. For persons with mental health problems, achieving this right is particularly challenging."
Earlier in 2018, Cleveland Cavaliers player Kevin Love made headlines in opening up about his own experience with mental illness. Love wrote an op-ed for the Players Tribune entitled "Everyone is Going Through Something". He shared that a devastating panic attack even forced him to stop playing in the middle of an important game. If mental health can affect even a successful NBA star at their job, it's easy to see that anyone can have at least a little trouble at work due to poor mental health.
So, what are some of those work issues that could occur at your own office due to mental health?
Boston University's Center for Psychiatric Rehabilitation describes some of those possible work performance limitations. An inability to screen out environmental stimuli or an inability to concentrate. A person could experience a lack of stamina and difficulty handling time pressures or multiple tasks. They could also have a problem handling negative feedback or in responding to change. It may be impossible to avoid at a busy office, but a person could also struggle interacting with others.
For a specific example, consider the impact of something like Seasonal Affective Disorder, a.k.a. SAD.
We recently covered recently the common problem of SAD during these winter months. Impacting about six percent of Americans during this time, SAD can cause many debilitating symptoms. A person might have depression, lack of motivation, lack of focus, withdrawal from others and general irritability.
But, offices can act to work against the common disorder.
Healthy lunch options, installing daylight lamps and allowing time for walks can reduce the effects. Even alternate seating arrangements for the office can make a big difference for SAD sufferers, as well as your company's bottom line.
In this vein, Harvard Medical School suggests thinking of mental health care as an investment. "…studies have found that when depression is adequately treated, companies reduce job-related accidents, sick days, and employee turnover, as well as improve the number of hours worked and employee productivity."
So, what can be done to improve employees' mental health (and thus work performance)?
While treating mental illness is an extremely complex issue, the general ideas behind it aren't. Employers and co-workers alike can stay vigilant and work to stop the stigma about mental health. Try to understand what others are going through. After all, just as a physically healthy workforce is a better one, a mentally healthy workforce is stronger too.
Stay Vigilant – Take preemptive measures to avoid burnout or other serious problems. Take some time to conduct research into mental health strategies from reliable sources. The royally-endorsed U.K. Mental Health at Work organization can offer valuable tips. The guides, courses, videos and even podcasts can help you understand the value of workplace mental health.
Stop the Stigma – When it comes to treatment, individuals must first feel comfortable seeking out help before taking advantage of potentially life-changing solutions. Therapy, medication and self-care are all tools to aid in mental health improvement. You may also consider wellness programs with a focus on mental health. They can play a major role in preventing future difficulties for a business and its staff while also cutting down the stigma to create a more open environment.
Try to Understand – Mental illness is covered in the Americans with Disabilities Act yet because many people are afraid to come forward with their struggle, they miss out on valuable accommodations that would greatly assist them. It's easy to recognize how someone with the flu or a broken leg may struggle with everyday functions. This same principle applies with invisible illnesses such as depression or anxiety.
Do you have questions about improving health, both mental and physical, at your office? Passport Health can help! Give us a call at or fill out a contact form for more information.
Did you realize how much of an impact mental health has on work performance? Have you or someone you know dealt with workplace issues because of mental illness? Let us know via Facebook and Twitter.
Written for Passport Health by Katherine Meikle. Katherine is a freelance writer and proud first-generation British-American living in Florida, where she was born and raised. She has a passion for travel and a love of writing, which go hand-in-hand.