When Should We Schedule Our Onsite Flu Clinic?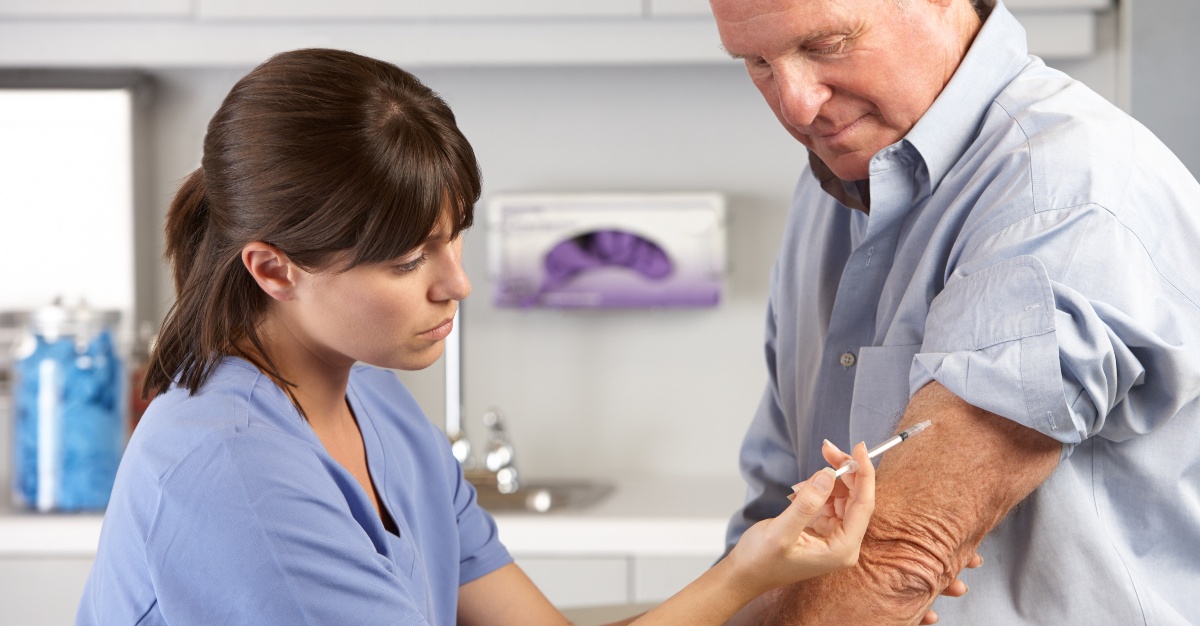 The 2018-19 flu season is almost upon us, which means it's time to start thinking about getting ready to protect yourself this year.
For business owners, that means keeping the debilitating virus out of your office.
Any employer knows how the flu season can affect the office.
Employees are forced to call-in sick, whether it's for themselves or to help their children. Those who do come into work while battling the flu may show signs of fatigue or spread the virus to others.
As we've covered in the past, employers can help prevent the flu spreading throughout their business. Onsite flu clinics are one popular tool to prevent the pesky virus. A team of professionally trained nurses can come to your office and vaccinate all participating employees. Nobody in the office needs to come in late or leave early for an appointment.
While there are many ways to prevent the flu, the vaccine is the most reliable.
Every year, the flu shot changes to better fight the most common strains for the upcoming season. This year's vaccine is no different, with modifications in response to a busy flu season last year.
The CDC recommends receiving a flu shot to protect against spreading influenza and to help a person's immune system better fight off illness if they do still contract the virus.
An annual vaccine for influenza is recommended for all people over the age of six months to better prevent the illness. It is highly recommended for people over the age of 65 who may be at a higher risk of influenza complications.
But, is it ever too early to schedule an onsite flu clinic for your office?
And what about late in the flu season? Should you bother scheduling a clinic with only a few months left in the peak season?
What's in the 2018-19 version?
The makeup of the flu shot changes every year upon review of last year's virus. For example, the CDC says that the B/Victoria component was changed in this year's vaccine. They also noted an update to the influenza A(H3N2) component due to last year's potent virus.
Here are the strains protected against with this year's flu vaccine:
Trivalent (Three-Component) Vaccines
A/Michigan/45/2015 (H1N1)pdm09-like virus
A/Singapore/INFIMH-16-0019/2016 A(H3N2)-like virus (updated)
B/Colorado/06/2017-like (B/Victoria/2/87 lineage)
Quadrivalent (Four-Component) Vaccines
Along with the 3 strains mentioned above-
B/Phuket/3073/2013-like (B/Yamagata/16/88 lineage)
Should We Schedule an Onsite Flu Clinic Immediately?
The sooner the better.
The flu season starts from October and goes until March, sometimes lasting into the summer. Flu vaccines have recently become available, with onsite flu clinics also ready.
After a person receives the flu vaccine, it often takes two weeks for the antibodies that protect from the flu to develop. In some cases for younger children, they need two doses given four weeks apart. But, in an office setting, it's best to get the vaccine before flu season officially begins.
The sooner your employees get the vaccine, the sooner their bodies are protected from this year's flu strains.
Is it Ever Too Late?
With all the above being said, the vaccine can still provide a lot of use late into the flu season. The shot is always offered until the season ends and with it, flu clinics are also available.
As we saw in the 2017-2018 flu season, the virus can last when it's a particularly strong strain. The peak of flu season is usually around January, so even if you schedule a flu clinic until then, your business can benefit from the protection. As long as flu season isn't already over, it is never too late to get vaccinated.
Do you have any questions about onsite flu clinics? Looking to schedule one in your office before the flu season starts? Passport Health can help! Give us a call at or schedule a clinic online now.
Written for Passport Health by Kaitlyn Luckow. Kaitlyn is a freelance writer, photographer and English teacher in Milwaukee. She has a passion for capturing and writing other people's stories. You can find her at her website.